I Tested 5 MORE Natural Deodorants So You Don't Have To
Our editors have independently chosen the products listed on this page. If you purchase something mentioned in this article, we may
earn a small commission
.
Earlier this year when I published my very scientific findings about the six natural deodorants I'd tested for you, dear reader, the response was ... heated.
Many of you said you'd tried the ones I'd recommended to less-than-stellar results. You wondered where the smaller brands were. And what about this formulation, or that star ingredient? Not a community that talks the talk without walking the walk, you shared the natural deodorants I'd overlooked.
Figuring the cumulative years of knowledge and trial-and-error were sound and trustworthy, I once again subjected myself to a round of deodorant testing. I chose the most-recommended brands, wore 'em all for a week in various situations and have lived to tell the tale. Here are the five I got along best with. If you don't agree, let me know what I should try next and you might just get a part three.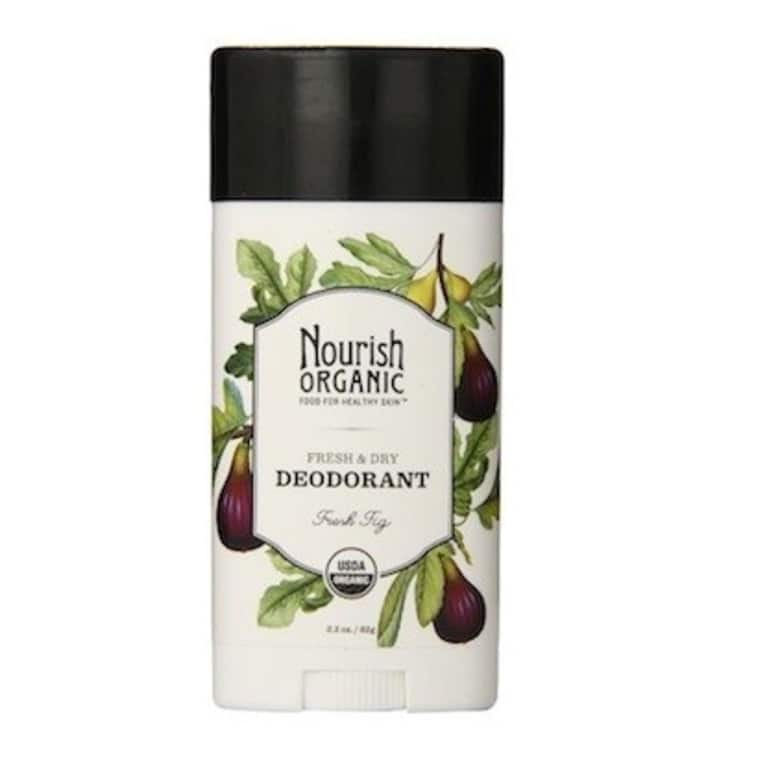 If you want the look and feel of a traditional deodorant, try ... Nourish Organic Deodorant, Fresh Fig.
I don't like playing favorites, but this was, hands down, the best of the bunch. Though the texture wasn't quite as smooth as a conventional stick (it was a little gritty due to the cornstarch), this baby went on nicely, stayed put and made me feel like I was living in a damn fig orchard. (Do figs grow in orchards?)

Not overly sweet, the scent is just right: I'd get a light, pleasant whiff upon application. Even my colleagues can attest that after a very sweaty dance cardio class together, they were amazed that this deodorant had held up since the original morning swipe.
Final verdict: If you like fruit salad, stick deodorant and not smelling, this is for you.
EWG Skin Deep score: n/a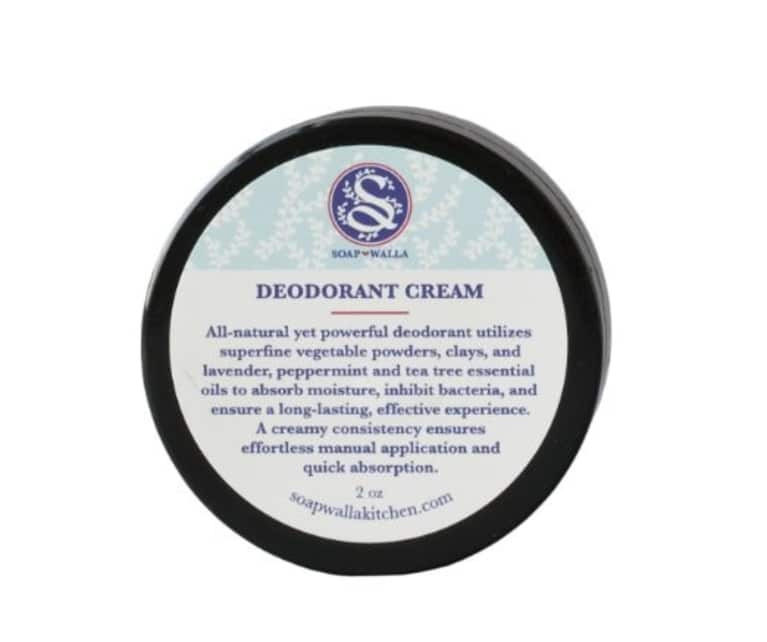 If you're not a fan of sweat stains, try ... Soapwalla Deodorant Cream.
While the scent here is herbal and fresh without being overpowering, the real star of the Soapwalla show is how this deodorant cream seems to stop moisture in its tracks. More than any of the others on the list, this cream had magical absorption powers that I definitely wasn't complaining about during the hot, humid and generally gross summer we're having here in Brooklyn. It's also uber-hydrating (no weird, red rash for me), chock full of moisturizing essential oils like jojoba, sunflower and rosehip that make it easy to apply.
Final verdict: A great addition to your warm weather skin care routine.

EWG Skin Deep score: 0 - clean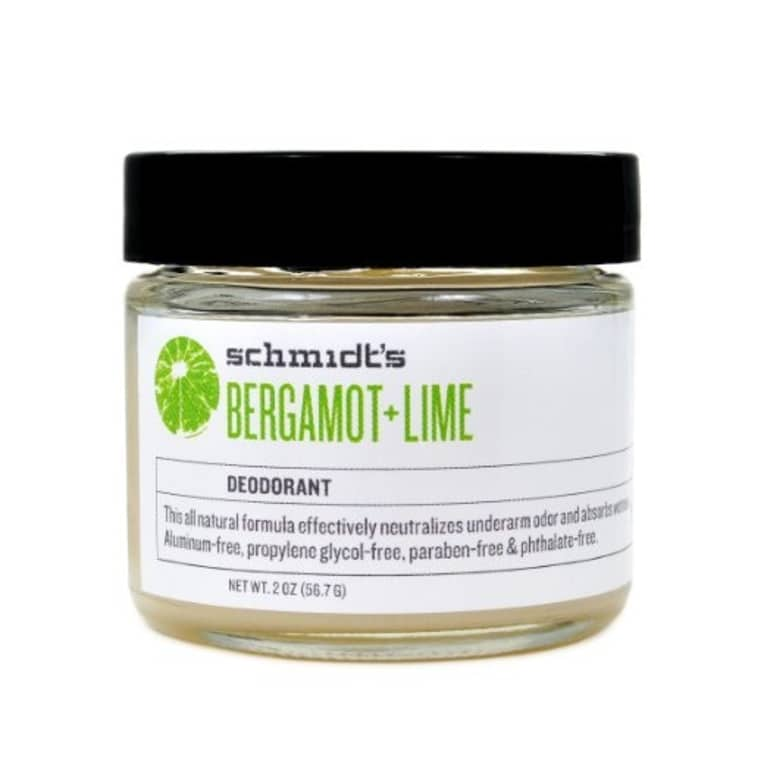 If you want to feel transported to the beach, try ... Schmidt's Natural Deodorant, Bergamot + Lime.
This was the lucky jar that got to accompany me on a family trip to Mexico in June. Needless to say it was hot ... But you know what? Not only was this cream fun to apply (it comes with a little "spatula" to help get the product out of the jar), it stood up to the weather and stayed put despite general sweaty-ness and dunks in the pool.
It was a little more dense than other creams, but a quick warming between my fingertips made it a cinch to apply and the incredibly refreshing scent — a cross between a key lime pie and a mojito — had me actually looking forward to putting it on. Hot tip: if you've just shaved your armpits, wait a bit to apply this as the baking soda can be irritating, but it is free of aluminum, phthalates and parabens, and that counts for a lot.
Final verdict: It'll make you feel like you're sipping a cocktail on a tropical beach, and also keep you smelling nice.
EWG Skin Deep score: n/a
If you're looking for easy application, try ... Weleda Citrus Deodorant.
Though I wasn't as enamored of this spray as many of you readers seem to be, I think it can be chalked up to my choice of scent. The citrus here is a little overpowering. However, a few co-workers swear by the rose version (and one swears by the sage) so I'll have to give those a chance. What I did like about this was how easy it was to apply. Just a couple of sprays under each arm and I was good to go. Unlike some other spray deodorants, this one dried quickly and absorbed right away so I didn't have to awkwardly flap my arms around before putting clothes on.
Final verdict: A good option if you're in a hurry and don't want to deal with fingertip application.

EWG Skin Deep score: 5 - moderate hazard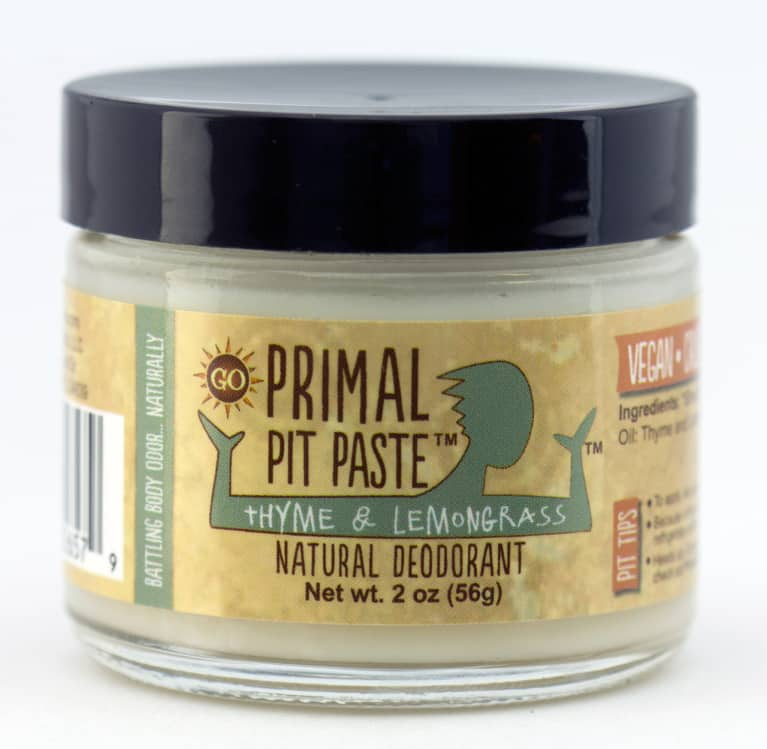 If you want to share deodorant with a significant other, try … Primal Pit Paste Jar, Thyme & Lemongrass
The only workout I did while wearing this deodorant was a low-impact barre class, and it stood up to the dreaded sweat test.
The scent is a lovely woodsy one, herbal and refreshing without being obvious: If I'd been able to convince my boyfriend to dip his fingers into a pot of deodorant cream, I'm pretty positive he would have loved this one, too.
Final verdict: A perfect bad-guy free option for everyone (and it comes in different strengths if you feel like a little more protection is necessary).

EWG Skin Deep score: 0 - clean

Graphic by mbg creative, photos courtesy of brands