5 Bowls That Will Take Your Breakfast To The Next Level
mbg Contributor
By Leah Vanderveldt
mbg Contributor
Leah Vanderveldt is an author living in Brooklyn, New York. She received her bachelor's in communications and media from Fordham University, and is certified in culinary nutrition from the Natural Gourmet Institute. She is the author of two cookbooks: The New Nourishing and The New Porridge.
The editors at MBG are loving everyone's #mindbodygram Instagram pics. We saw some delicious looking breakfast bowls (and jars) this week with lots of in-season berries!
Keep sharing your dishes with us at #mindbodygram to let us know what you're cooking.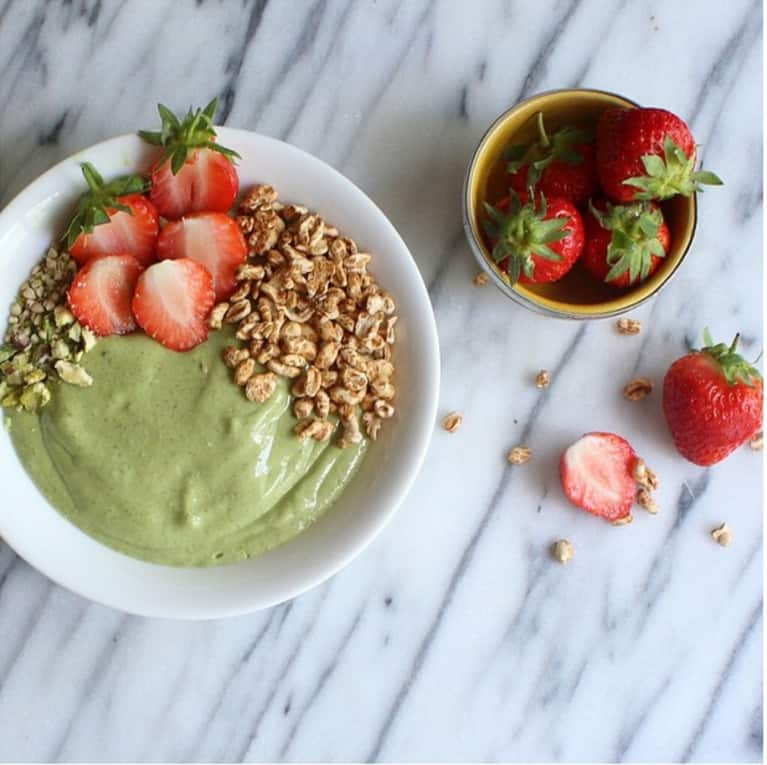 @cehealth shared her recipe for her favorite green smoothie bowl:
A handful of spinach
1/4 of an avocado
1 frozen banana
1 teaspoon of cashew butter
1 tablespoon of oats
1 teaspoon of flaxseed or chia seeds
1 teaspoon of your favorite greens powder
Almond milk to your preferred consistency - I like my smoothies thick so I don't add too much!
Top it with your favorite things and enjoy!
@thinknatural gave us raspberry envy. "A big bowl of granola is today's post-workout fuel choice. Vanilla almond granola over Greek yogurt topped with strawberries, raspberries, bee pollen, shredded coconut, sliced almonds and raw honey."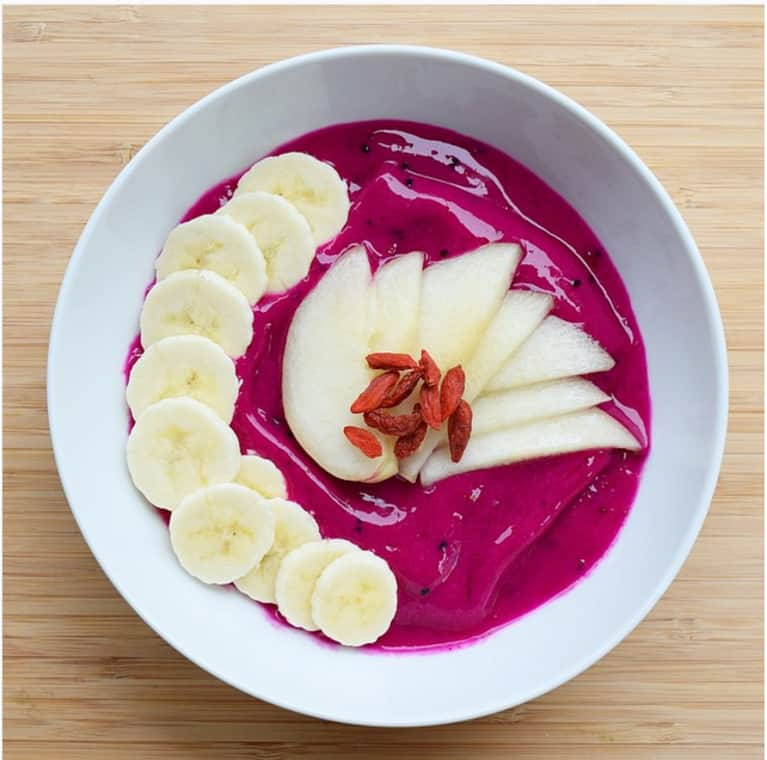 @realisrad made "heaven in a bowl" with: "Pitaya + Frozen Strawberries + Frozen Banana + Raspberries. Topped with Banana + White Peach + Gogi Berries."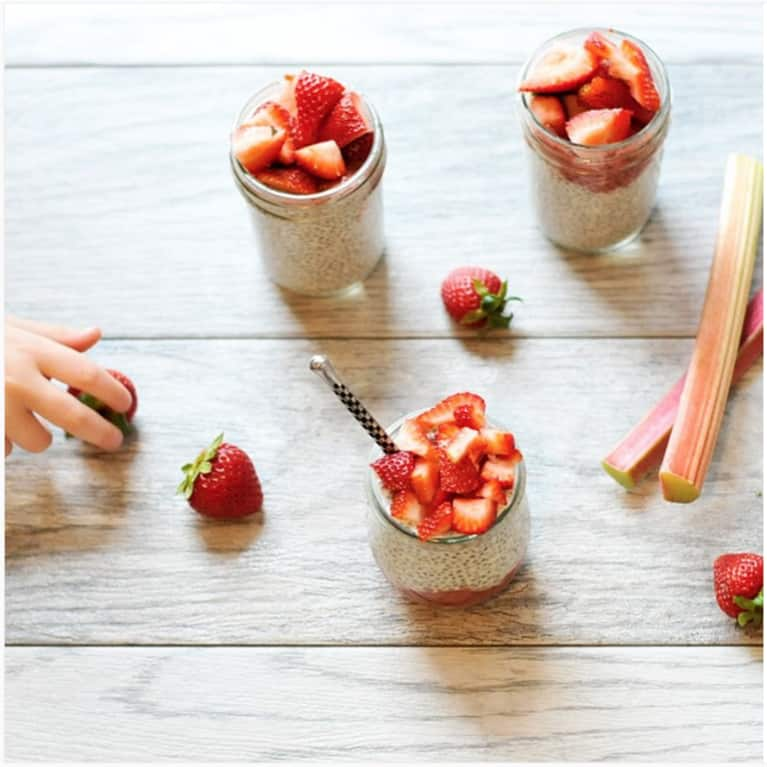 @realfoodwholelife wowed us with these strawberry rhubarb chia seed pudding parfaits similar to these. "Tip: if you don't have rhubarb you can make these with just #strawberries! Add a layer of coconut whipped cream to make them extra special."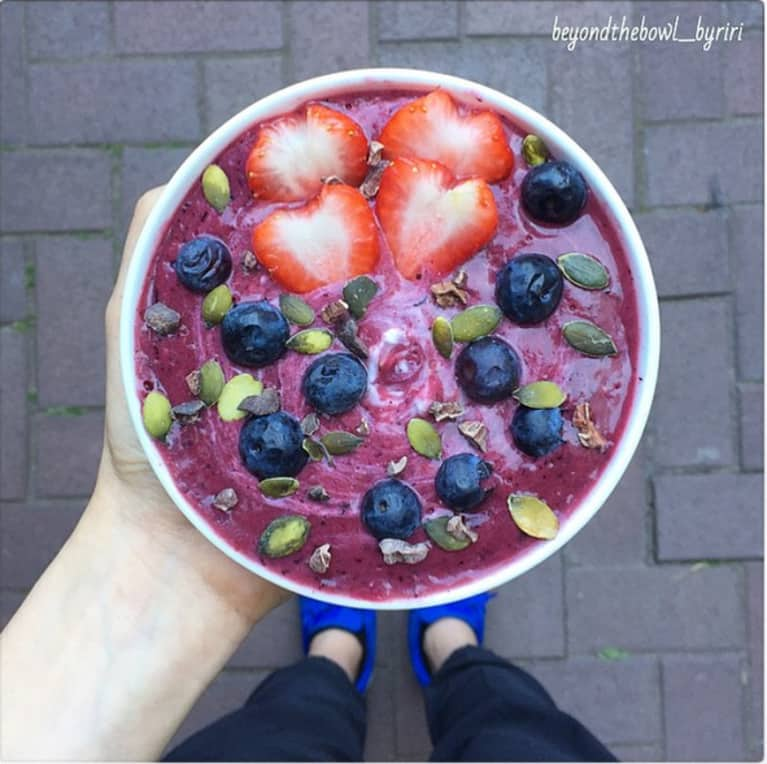 1 ripe banana
1 and1/2 cup frozen mixed blueberries and blackberries
1/2 cup frozen strawberries
1 tablespoon Acai berry powder
1 tablespoon chia seeds
1 tablespoon almond butter
Optional: 1 tablespoon hemp protein powder or other plant-based protein powder
Topped with: 1 tablespoon coconut yogurt, more berries, cacao nibs and pumpkin seed.