10 Of The Best Instagrams From Revitalize 2015 (Part 2)
On Friday, we brought you some behind-the-scenes Instagrams from revitalize, our second-annual online summit, in which health experts from all corners of the world came together for a weekend to discuss ways to better our lifestyles.
Now that the event (sadly) is over, we bring you the rest of our favorite #revitalize2015 'grams — from some seriously delicious looking food and crazy yoga moves to breath-taking Tucson scenery and inspirational people doing, well, inspirational things.
Check 'em out below! And if you missed the live-streaming talks, be sure to watch here.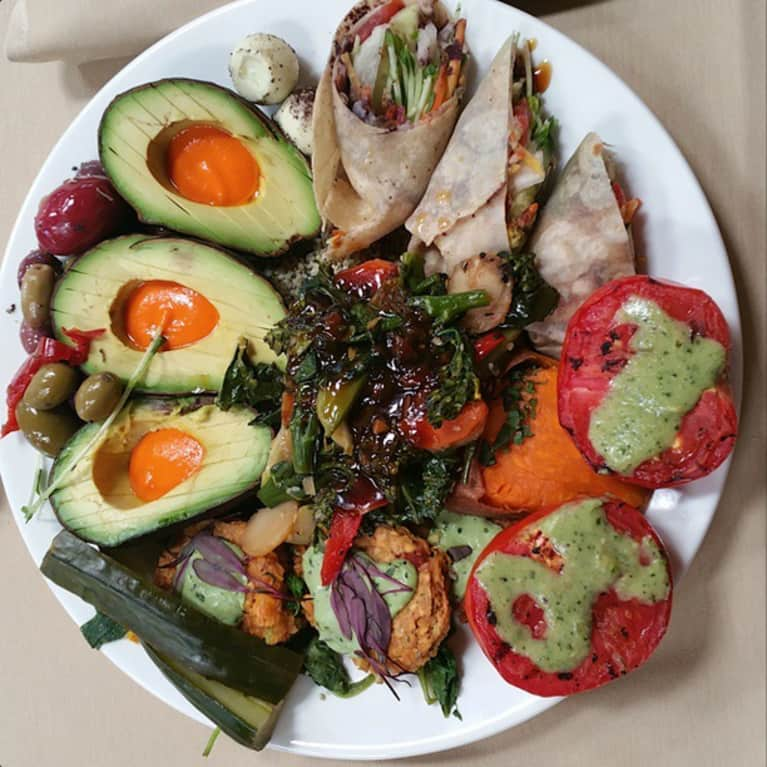 Retired NBA player @johnsalley made himself quite the mouth-watering vegan spread at Miraval.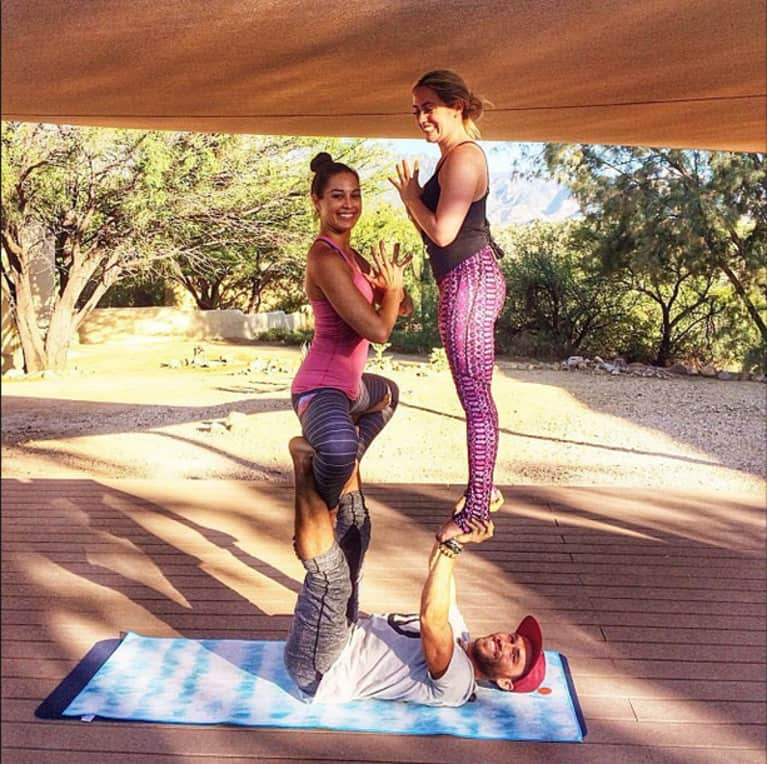 Calisthenic athlete @tbrewer314 does a crazy AcroYoga move with yoga masters @lizarch and @kathrynbudig. It may be difficult, but their smiles don't show it at all.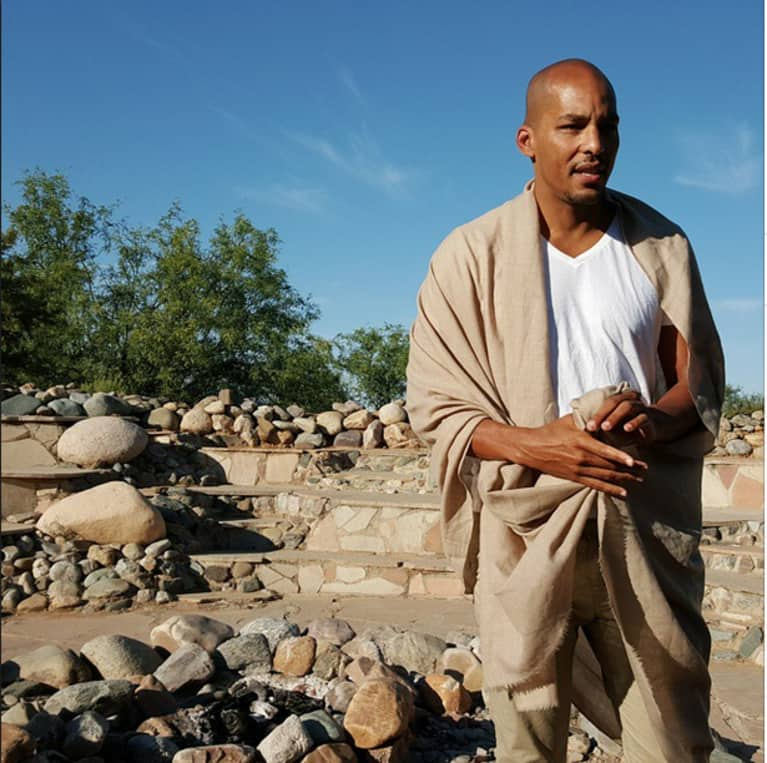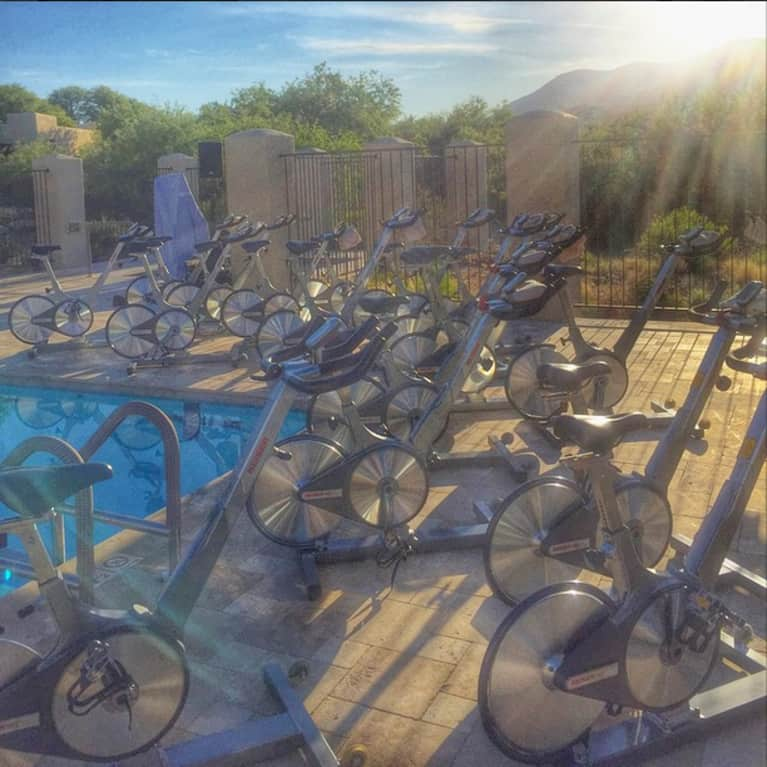 Sweat junkie @shauna_harrison teaches a spin class in the most ideal location, like, ever: poolside at Miraval bathed in beautiful early morning light.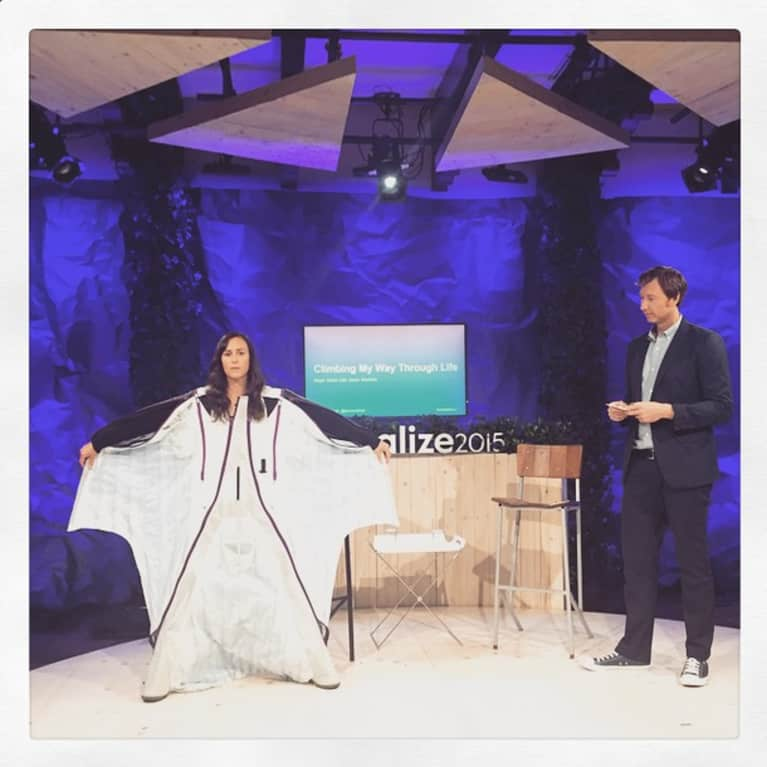 One of the biggest highlights of nutrition and fitness consultant @tuneupwellness's weekend was "the inspirational success and fearlessness of 4 bad ass women athletes": Spartan Race winner @arboone11, Olympic snowboard medalist @gretchenbleiler, and here, rock climber and base jumper @highsteph, during her talk with @jasonwachob, rocking her awesome squirrel suit.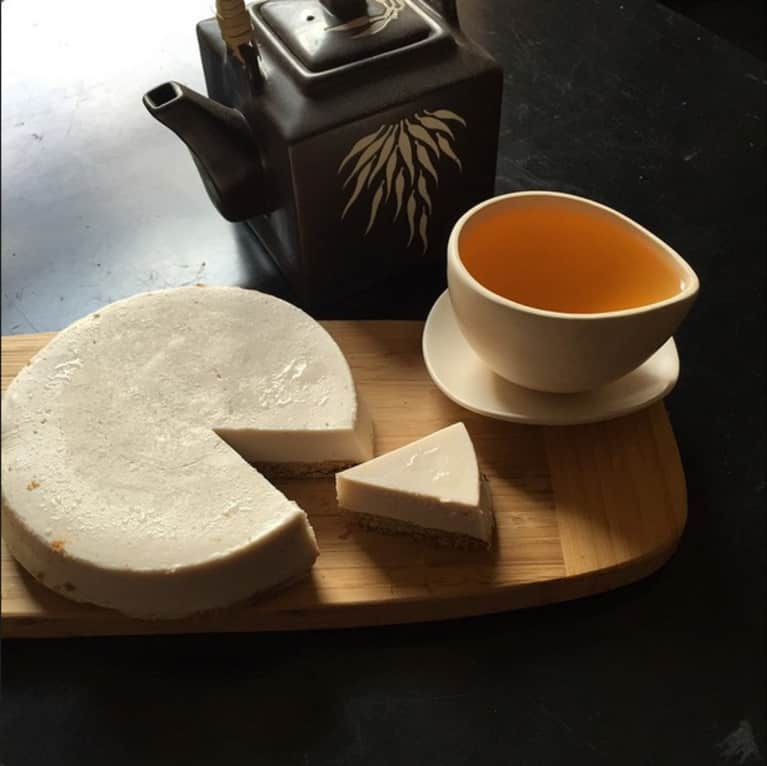 While nutrition educator and lifestyle coach @wholefoodieronna wasn't technically at revitalize, she had quite the snack while watching the live-stream from home: a dairy-free, vegan cheesecake from @daiyafoods paired with a cup of tea.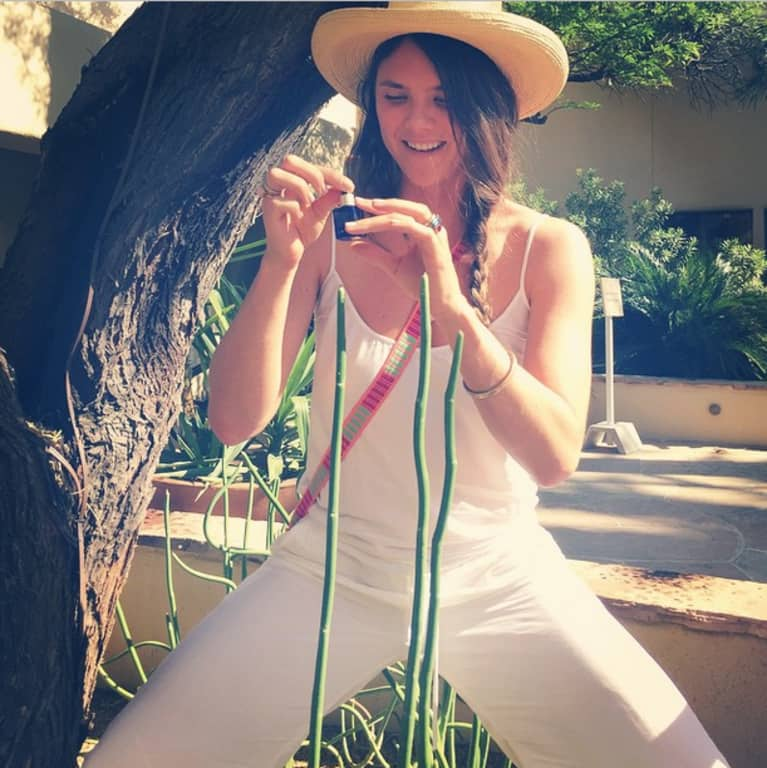 Makeup artist and natural beauty/wellness expert @jessablades and @moonjuiceshop-owner Amanda Chantal Bacon decided to style an impromptu photo shoot with this "wiggle snake looking plant" and some natural beauty products. How? We're not exactly sure. Is that a planticure?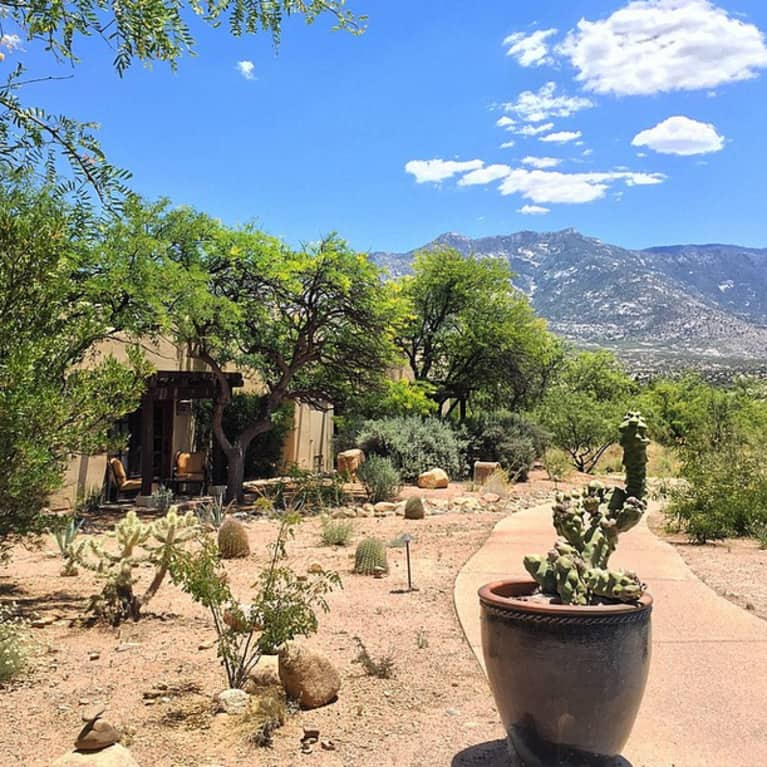 Filmmaker @darylwein is "in the zone in Arizona." (In the 'zona?)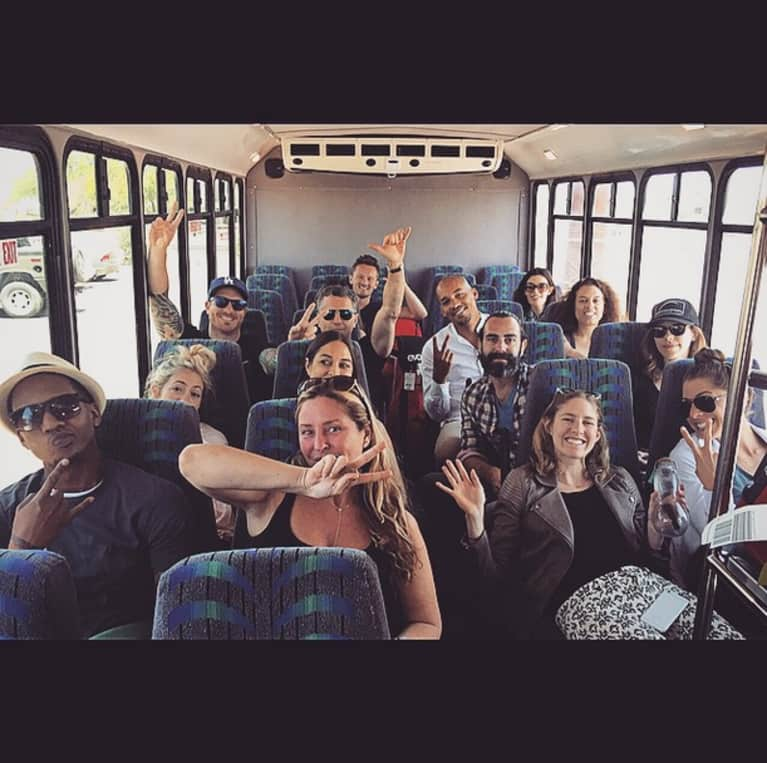 Yoga editor @doctordrea is sad to say goodbye to this wonderful crew of wellness experts, but she's feeling very inspired after such an amazing weekend.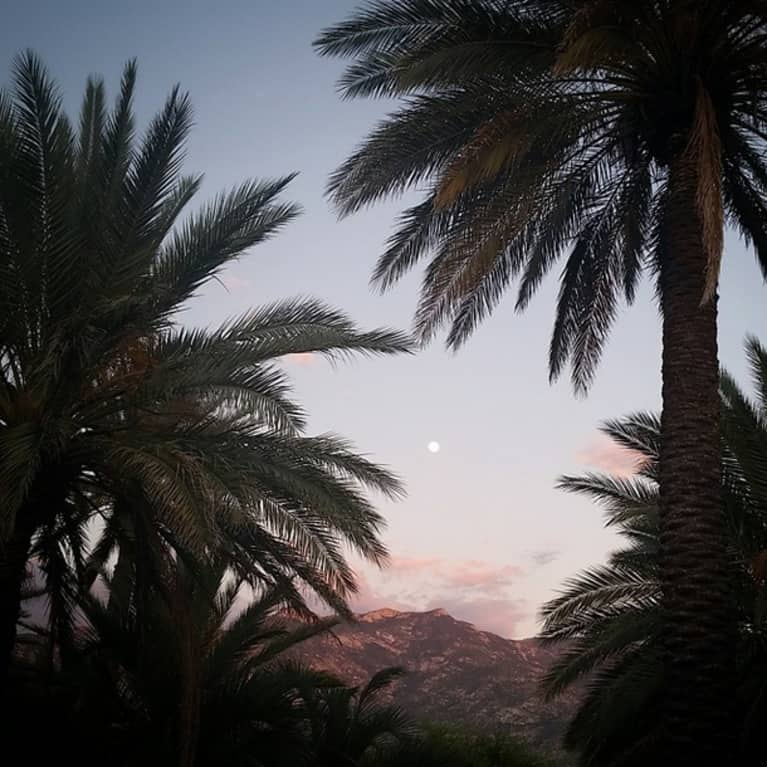 @mindbodygreen's event director @carriedfarrell spends her last night in Tucson with a hot stone massage and this view. Not too shabby.
We're already counting down the days 'til next year!