Review: 14-Day Remove Detox & Cleanse from Eleven Eleven Wellness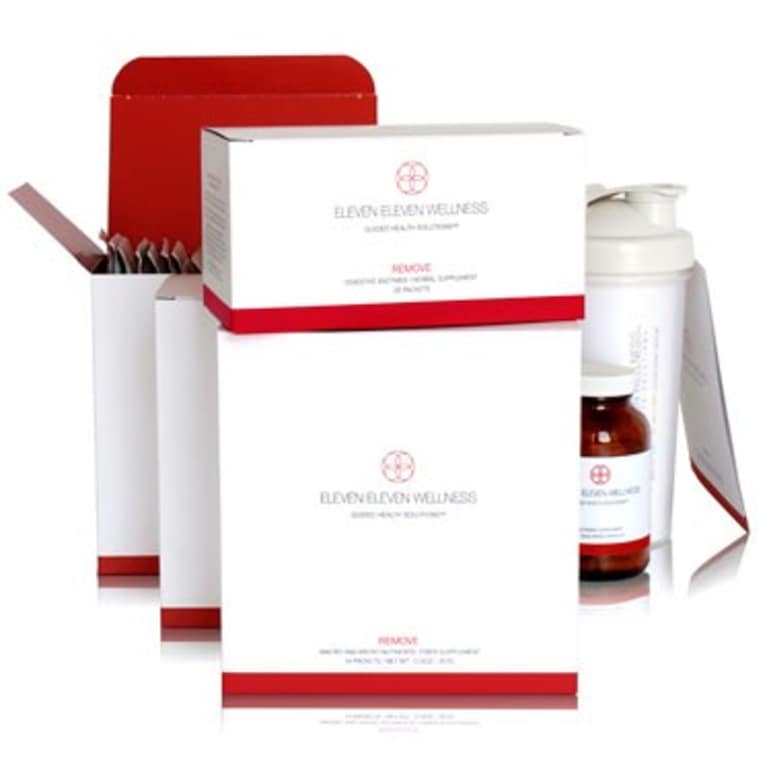 Cleanses and detoxes aren't easy, but if you're able to successfully partake in one, they can rid your body of toxins and restart your system. Some cleanses are all juice-based and others are a combination of supplements and solid foods, which is what Dr. Frank Lipman's 14-day Remove program is.
What's great about the Remove program is that there were strict guidelines to the food consumption part of the cleanse, which alone can make a huge difference. Gluten, dairy, sugar, alcohol, meat (only organic chicken), and caffeine were all off-limits. I admit I struggled with the caffeine part as I'm a bit of a coffee lover. (Organic, fair-trade, dark roast, please :) The program consisted of three daily shakes (breakfast, mid-morning, afternoon), two light meals (lunch, dinner), and pills to supplement. Not too bad, right?
So how did I feel? I felt pretty darn good! Though the caffeine was a struggle, the diet part of this was easy since I pretty much eat this way anyway, minus my Food for Life 'Ezekiel' toast, which was also difficult to part with. I was never hungry and my energy levels were great. I definitely felt like my body was flushing away some of that non-organic, packaged, and definitely unhealthy stuff that even the best of us fall prey to every once in a while. Amen to that!
If you're on the perpetual cleanse fence, I recommend getting off of it, and giving the Remove program a whirl. ($199 at Eleven Eleven Wellness)