5 Foods To Naturally Build Collagen For Glowing, Youthful Skin
Naturopathic Doctor
By Kellyann Petrucci, M.S., N.D.
Naturopathic Doctor
Kellyann Petrucci, M.S., N.D. is a weight-loss and natural anti-aging expert, concierge doctor for celebrities, board-certified naturopathic physician and a certified nutrition consultant.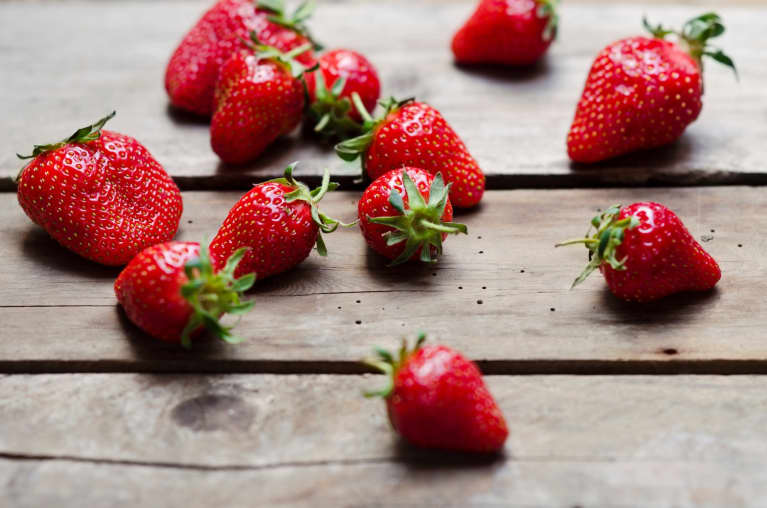 Last updated on March 7, 2019
If you wish the face you see in the mirror looked younger and more vibrant, then we need to talk.
A lot of our beauty woes are because after the age of 35, our body starts producing less and less collagen. That means our skin loses firmness and gradually starts to wrinkle and sag. Many of us try expensive cosmetics, supplements and even surgical procedures when the best solution might be much simpler.
Some of the most basic foods can do wonders for our skin.
Unfortunately, the standard American diet (SAD) pretty much ensures we'll fill our bodies with processed, sugary items that only accelerate the skin's aging. So I want to share five of the simplest things you can eat to rev your body's collagen production and get that glow back.
When you eat bone broth, you're really eating cooked collagen. This is a powerful way to restore collagen in your skin and make those wrinkles disappear. Sure, you could find a lot of products with "collagen" on the label, but dietary collagen is more potent — it mainlines collagen to your cells.
Additionally, the gelatin derived from the collagen you get in bone broth heals your digestive tract which is a surefire way to prevent inflammation and aging skin.
Dark leafy greens like spinach and kale offer antioxidants that protect against the free radicals that breakdown collagen. Red veggies like beets, tomatoes and red peppers are full of lycopene, which boosts collagen and protects against sun damage. Orange produce like carrots and sweet potatoes are loaded with vitamin A, which restores collagen that's been damaged.
3. Fish and lean, grass-fed meat
Omega-3-rich fish like mackerel, salmon and tuna along with grass-fed meat (which is also high in omega-3) protect the fatty membrane around skin cells. The omega-3s plump up the cells, making them bouncy and full, which translates to more youthful-looking skin.
These foods also help reduce inflammation and provide essential amino acids to keep your skin firm and elastic.
Blueberries, strawberries, blackberries, raspberries … they're all loaded with antioxidants that fight those skin-ravaging free radicals while boosting collagen.
Garlic offers lipoic acid and taurine, both of which help rebuild damaged collagen. It's also an excellent source of sulfur, an essential part of collagen production.
So the next time you're tempted by an ad for Botox, grab a big bowl of bone broth and a handful of berries instead. There are lots of foods out there that can help keep your skin beautiful and youthful from the inside out, but just getting plenty of these basics will be a big improvement for most of us.