Elle Australia Cover Features Model Breastfeeding Her Baby
Breastfeeding no longer has the gasp-inducing stigma it once had, what with Olivia Wilde's spread last summer in Glamour which showed her breastfeeding her son, and, of course, that 2012 TIME cover about mothers who nurse their kids into late toddlerhood. But there's still a stigma. It's never really been, well, fashionable.
But now it's being featured on the cover of one of the world's most famous fashion magazines: Elle Australia ... kind of. Subscribers will receive a version with cover pictured below, but newsstands will offer a version with the model, fully clothed, holding her baby in a black dress.
Here's the cover going to subscribers, with model Nicole Trunfio breastfeeding her four-month-old son, Zion.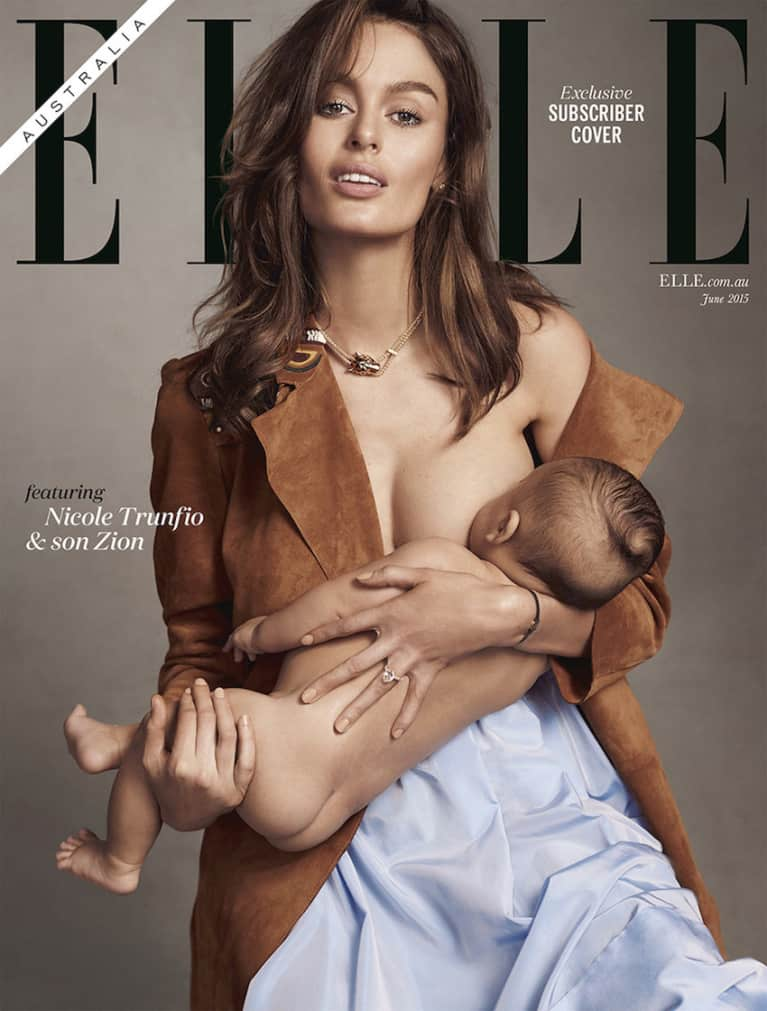 Of course, this is a glamorized portrait of motherhood complete with professional makeup, hair and airbrushing, but it's still a refreshing nod to all the mothers who've had to put their busy lives on hold — anytime, anywhere — to feed their child.
Maybe next time, it could be a little more realistic, and on the cover for newsstands, too. Let's #normalizebreastfeeding, as Trunfio put it.
What do you think?
Image via Elle Australia