Top 10 Reasons to Get Your Yoga On in Asia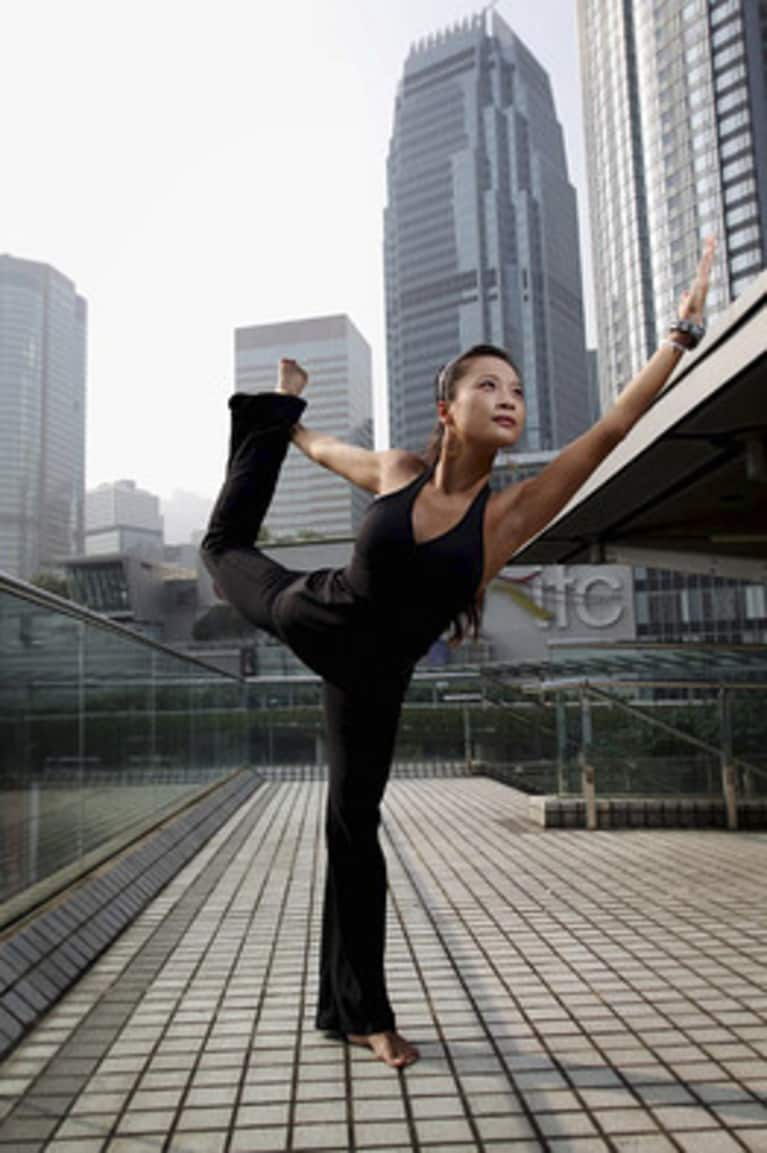 Ever think about getting away and practicing yoga in the birthplace of yoga? Here are ten reasons why you should hop on a plane and get your yoga on in Asia:
1. Asia is the birthplace of yoga – Yoga as we know it today originated from India thousands of years ago. Back then, asanas were not the main focus of yoga, and students of yoga spent much of their time on scriptural and spiritual studies. Come and see the roots of yoga, experience and live the traditions, and discover for yourself what it means to be a true yogi.
2. Phenomenal cultural excursion – From the Tibetan monasteries in Nepal to beach-side retreats in Thailand, from Zen Buddhist temples in Japan to the reclusive mountain shrines in China, doing yoga in Asia offers a myriad of opportunities to also learn about different cultures, religions, and heritage. Crossing borders between Hinduism, Buddhism, Zen, and other related beliefs, you will realize why yoga has the potential to unite and connect, and why it is such a powerful tool towards not only self awareness but also the awakening of the global spirit.
3. Pair up – There are endless activities and sports all over Asia that provide the perfect pairing to your yoga practice. Meditate before a day on the ski slopes then wrap up a power day with onsen (natural hot springs) and rejuvenating yoga in the Japanese Alps. Wake up to yoga on the beach then catch abundant surf or sink down to the depths of the ocean and dive with our friends of the sea in Bali. Take a bike ride through the mountains of Southern China, followed by tea tasting and yoga amongst rice fields. Reignite your yoga practice and personal spiritual journey with a spark inspired by one of your many passions.
4. Travel to and around Asia has never been easier – With direct flights from major US cities such as NYC, LA, and San Francisco straight to major Asian capitals such as Tokyo, Hong Kong, and Singapore, Asia has never felt closer. Once you're in Asia, regional and low-cost carriers can take you wherever your heart desires. Health and safety concerns have been mitigated by improvements in travel security, sanitation, and general cleanliness standards. With a US passport, you can go to most countries in Asia without a visa or pick one up upon landing.
5. Pick up a new language – While English is spoken in most countries around Asia, it is so much more fun to delve into the local customs by picking up a few key words and phrases to show respect to the native peoples. I distinctly remember walking around Kathmandu with a giant grin on my face, palms together in prayer, acknowledging everyone I passed with "Namaste." Despite any language barriers, I have been able to teach and also practice yoga all over Asia, and although I may never become fluent in many of these languages, I do love the continued process of learning and practicing.
6. Amazing food – Need I say more? Visiting Asia is a fantastic gastronomical experience. As part of your yoga experience, many retreats and resorts will offer the freshest local fruits and vegetables available. I love indulging in berries and melons from Japan, deliciously ripe mangoes and papayas from Thailand, and many other fruit varieties that I had never heard off until coming to Asia. Night markets and cooked food halls will be a feast to your palate and these can be found from Malaysia to Taiwan, Indonesia to the Philippines – a yogi will never go hungry here!
7. Hmm... Deep tissue or Shiatsu – Thailand has some of the best bodywork therapists I have ever come across. Traditional Thai massage is a fusion of deep tissue with a bit of partner yoga and the therapist will totally stretch you out in ways you won't be able to individually. If that doesn't float your boat, you can also head to Japan for some shiatsu or China for acupressure and acupuncture, or Bali for some intuitive massage and sound healing sessions. There is no sweeter way to top off a yoga retreat in Asia.
8. Yoga with heart and purpose – Spend some time in selfless service (seva) while on retreat in Asia by volunteering at local schools, orphanages, elderly homes, environmental conservation campaigns and many others. Growing up in the States, I never fully understood how lucky and privileged my life was until I went to Nepal, taking my yoga off the mat by volunteering at an orphanage and elderly home in Kathmandu. While many countries in Asia are growing tremendously economically, there still remains much suffering as the rest of the populations struggle to catch up.  Your visit to Asia can not only be an experience for self-discovery, it can also be a chance to show gratitude for all that you have in your life by giving back.
9. The chance to be powerful – So you have a lot of routine in your life and yoga has become one of them. You are balanced, healthy, and generally happy. Stop saying "One day", and instead say "Today is the day." Now is a great time to get out of that comfort zone and challenge yourself to an empowering experience that can lead to greater happiness, more abundance, and an opening to endless possibilities. Travel alone for once, do NOT have a plan, make new friends on the way, and get lost in the jungle of the unknown. The people in Asia are friendly, open, and love visitors. Don't be afraid of where you're going or where you might end up, stay fully present to the experience and discover the power in truly just letting go and jumping right in.
10. Make connections –  With so much to see and so many things to do, one will undoubtedly make new friends, share in new experiences, learn about new cultures, and witness new eye-opening and life changing moments. A trip to Asia will enlighten you to the differences between East and West and it will also challenge you to see beyond these differences to find what connects and unites us all. In our Western world increasingly inundated by imposing media, materialism and the need for more, the peoples of Asia and their traditions has taught me about the importance of connections, to ourselves, to others, to nature, to what can be seen or unseen, and has taught me to discover the innate joy of living, our inner power for healing, and above all, the tremendous potential of the human spirit.