Organic & Vegan Chocolate Picks for Valentine's Day
I'm definitely a sucker for chocolate. (Who isn't, right?) Here are a few of my favorite organic, fair-trade, and vegan picks for Valentine's Day, 2011.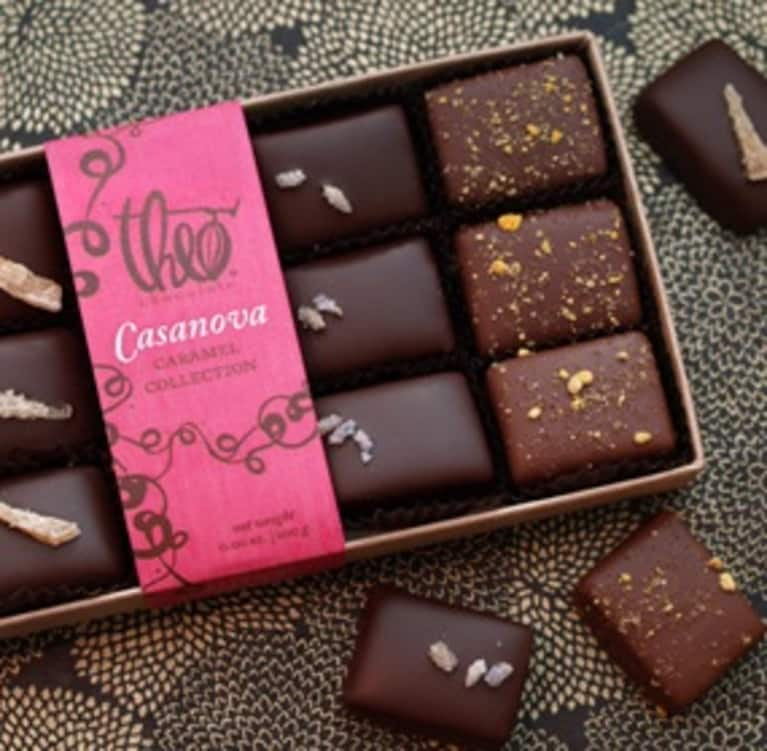 Theo Organic Casanova Caramel Collection (18 piece box, $26) Theo is one of my favorite brands, and their Salted Caramel is one of my all-time favorite flavors. This collections contain 3 each of: Ginger Rose Caramel, Honey Saffron Caramel, Grey Salted Vanilla Milk Caramel, and Lavender Caramel. Organic, Fair Trade Certified, Gluten-Free.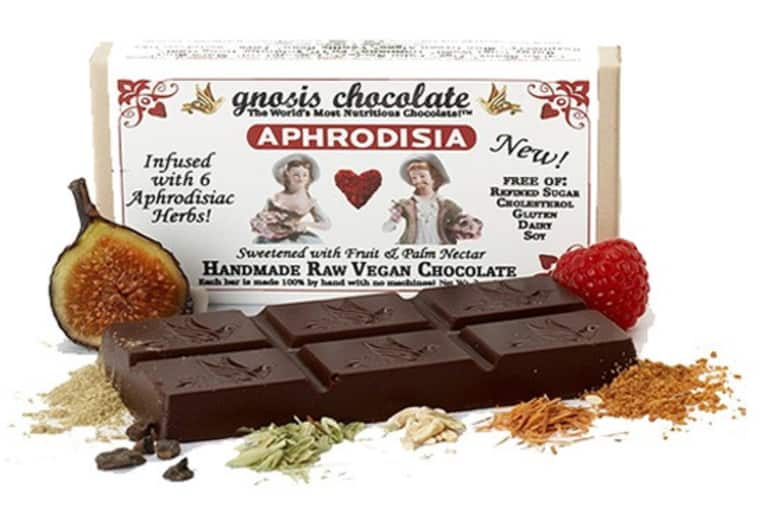 Gnosis Vegan, Organic Aphrodisia Raw Chocolate Bar (2 oz, $8)  And you thought that vegan chocolate couldn't taste good? Think again! Your "passion and energy are stirred by potent maca, damiana, and dong quai" in this delicious chocolate bar. Organic, Fair Trade Certified, Raw, Vegan.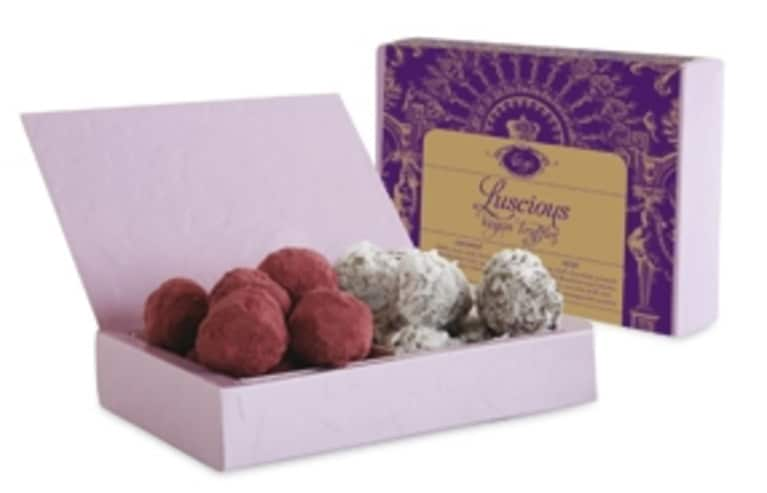 Vosges Luscious Vegan Truffle Collection (12 piece box, $25) Yes, even Vosges has gone vegan! This box is a blend of Coconut Vegan Truffles filled with organic agave nectar, and Açaí Vegan Truffles rolled in pomegranate powder. Vegan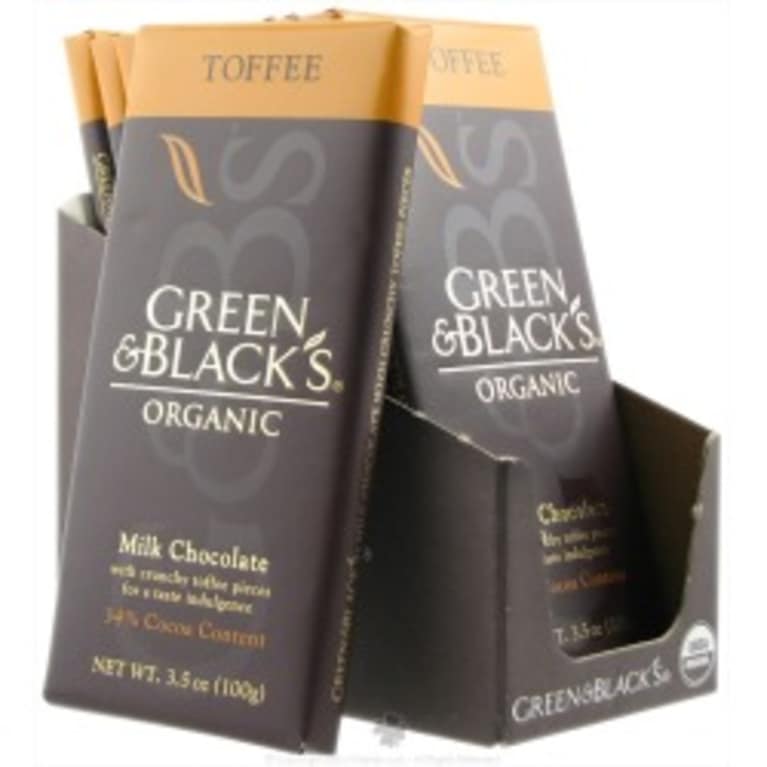 Green & Black's Organic Toffee Chocolate Bar (3.5 oz, $3 - $4 ) I'm a sucker for a great organic chocolate bar, and Green & Black's is a reliable staple. Their toffee flavor is available in most grocery and natural food stores so it makes for a great last-minute V-day addition. Organic, Fair Trade Certified