PETA's New Sexy Super Bowl Ad (Video NSFW)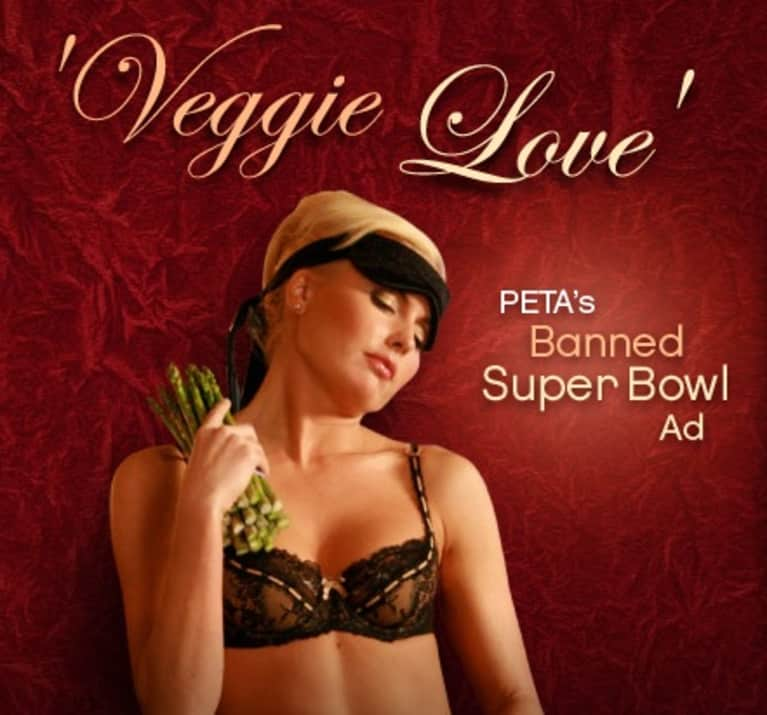 In 2009 PETA offered NBC $3 million to run a Super Bowl commercial called "Veggie Love", which definitely wasn't family-friendly. NBC rejected it. PETA says the ad, "which features a bevy of beauties who are powerless to resist the temptation of veggie love—was deemed too hot for the Super Bowl." They're right about that.
This year, PETA is back with a new ad, featuring some of the 2009 outtakes, which definitely fall into the NSFW category. It's an interesting take on the casting couch to say the least. We're betting this gets rejected, too.
Here's the video. What do you think? Has PETA gone too far?