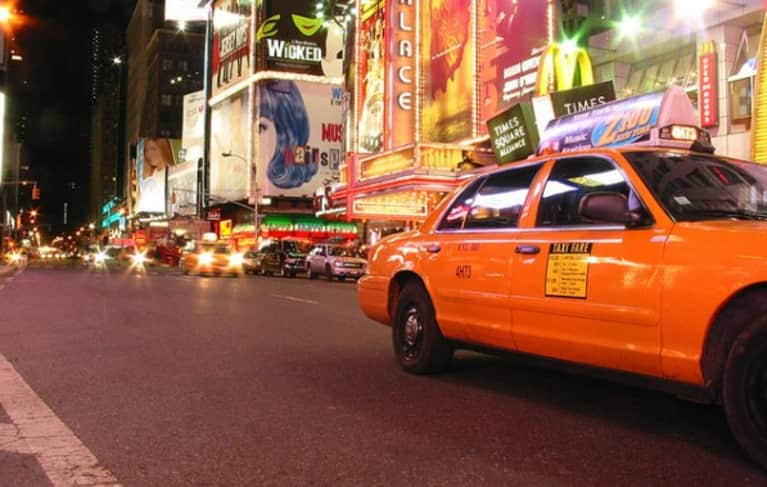 "Taxi Yoga: No More Road Rage. Become a Road Sage!" is what reads on the flier that Thomas Vollo has been distributing to promote his yoga for cabdrivers class. Pretty catchy, right? The New York Times reports on Vollo, 56, and his uphill battle to get more cabdrivers to hit the yoga mat.
Vollo says:
If I get nine people in a class, that's fantastic. They'll learn enough exercises to loosen their back and legs. I'll tell them how to eat better, give them breathing exercises. Because if you're driving in pain, you're going to be a nasty person.
Cabdrivers might be more in need of yoga than any other workforce. A 2008 study reported that 75% of cabdrivers suffered from back pain, more than 50% had neck pain, and with over 60 sedentary hours of work a week, more than 50% of drivers are overweight!
So next time you're in a cab headed to yoga, ask your driver if he or she would like to join you!
image via flickr/sirchalky