No Space? No Problem! Yoga for Small Spaces Yoga Deck
February 1, 2011 — 21:00 PM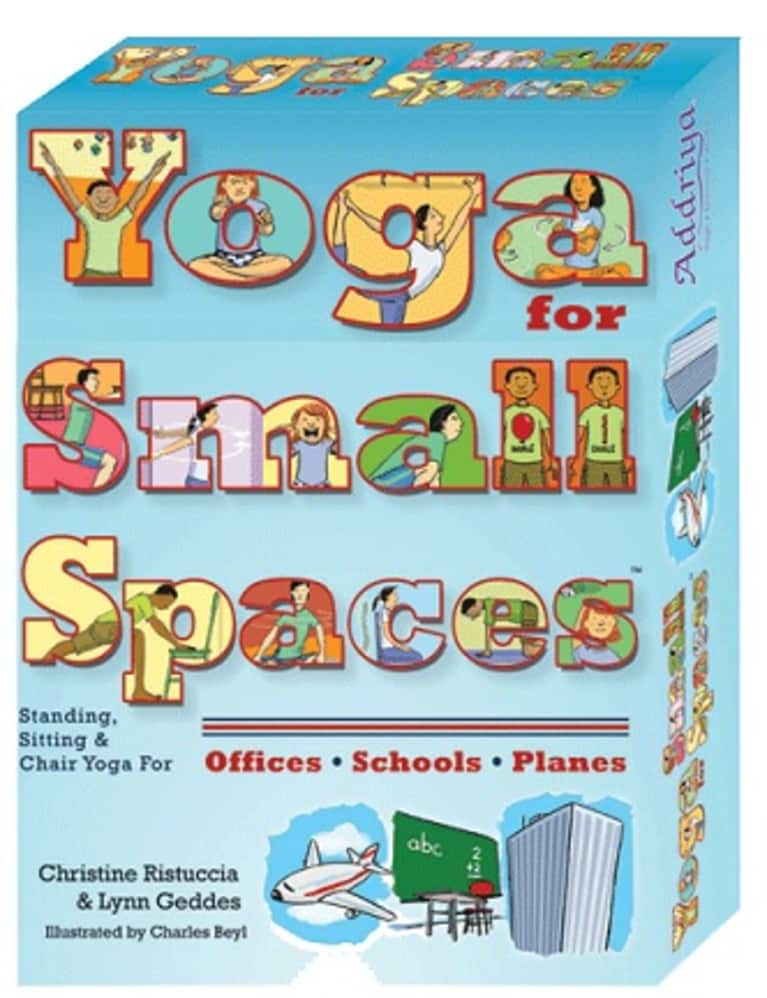 As a kids yoga teacher I have several decks of yoga cards. Like big flashcards, yoga cards illustrate poses on the front with instructions on the back, and can be great in either the classroom itself or behind the scenes in lesson planning.
The other day someone added to my collection by giving me the Yoga for Small Spaces deck by Christine Ristuccia and Lynne Geddes, and I have fallen in love. Big, flashcard-sized love. And surprise! This deck is good for kid and adult yogis alike.
Each card features a colorful illustration on the front showing the pose and maybe its inspiration. On the back there is so much information, more than most cards I've seen. There are tips on modifications and verbal cues when teaching, a list of benefits and even a mantra or affirmation to go along with the posture. Somehow, all this fits on a card. And the cards are color-coded by pose-type (warm-ups, energizing poses, resting poses, etc) so you can easily structure your own practice, class, or find inspiration.
Since New Yorkers have plenty of everything except space, this is the perfect deck for New York yogis. You can pick a few cards and string a practice together, complete with warm ups, breath work and anything you want to focus on from heart-openers to twists. Because the deck is kid-friendly too, it's perfect for use in schools since lack of space is a huge issue in most public schools. You can do yoga behind your chair or, hey, even IN your chair!
This deck proves you don't need a studio or a mat to do yoga. You can do yoga anywhere: from the office to your school to an airplane (yes, an airplane!). All you need is yourself and your breath.  How simple and powerful is that?
And if you're looking for kid-friendly yoga, you can check out Sarah's Kids Yoga Privates on MindBodyGreen NY.