Lawsuit Says Taco Bell's Beef Isn't Beef: Here's Ingredient List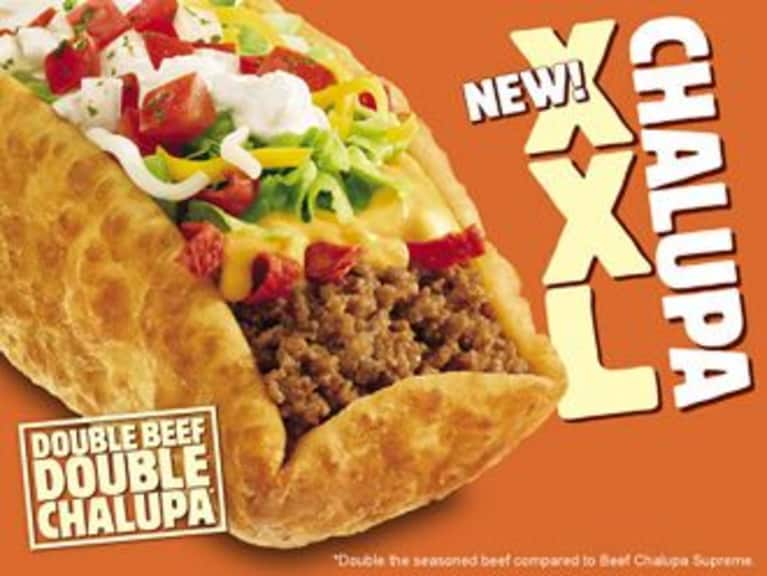 If you needed another reason to avoid fast food, here it is. There's a lawsuit claiming that Taco Bell's beef isn't really beef -- that only 36% of what Taco Bell is calling beef, is actually beef!
The lawsuit says that Taco Bell's seasoned beef contains a whole laundry list of ingredients that aren't beef, many of which aren't even from a cow. The LA Times reports that this person isn't even asking for money -- just a correction!
So what makes up the other 64% of the "beef"?
Here's the beef ingredient list:
Beef, water, isolated oat product, salt, chili pepper, onion powder, tomato powder, oats (wheat), soy lecithin, sugar, spices, maltodextrin (a polysaccharide that is absorbed as glucose), soybean oil (anti-dusting agent), garlic powder, autolyzed yeast extract, citric acid, caramel color, cocoa powder, silicon dioxide (anti-caking agent), natural flavors, yeast, modified corn starch, natural smoke flavor, salt, sodium phosphate, less than 2% of beef broth, potassium phosphate, and potassium lactate.
Taco Bell is defending its beef mixture, saying "We start with 100 percent USDA-inspected beef. Then we simmer it in our proprietary blend of seasonings and spices to give our seasoned beef its signature Taco Bell taste and texture."
Any way you look at it, this is not a tasty situation. Double Beef Chalupa, anyone?