Tara Stiles Rebel Yoga in NY Times: My Favorite Quote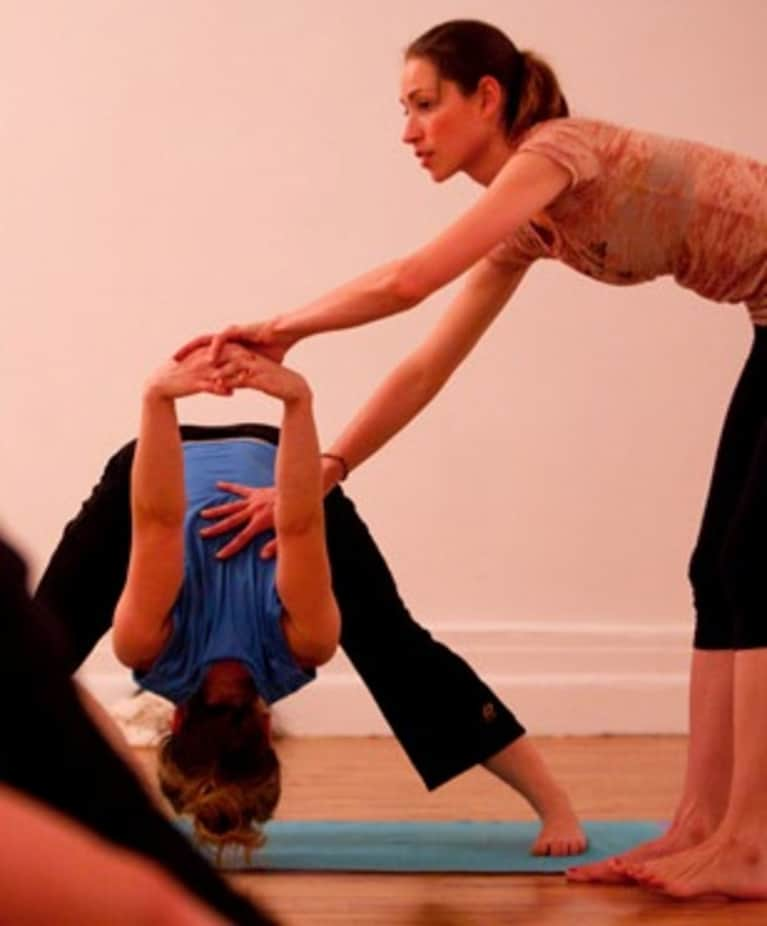 As you all probably know, I love yoga. I love the idea of more people practicing yoga: kids, dudes, celebrities, and even 90-year-olds and 92-year-olds. As far as I'm concerned, the more people practicing yoga, the better. Unfortunately, some of the people who need yoga the most (like those mentioned above) don't find yoga accessible. But there's someone out there who's working toward changing this. Her name is Tara Stiles.
Many of you probably already know who Tara is (if you don't, you will shortly), and in case you didn't see the NY Times yesterday, they did a huge article on Tara called 'Rebel Yoga', which gives a sneak peek into Tara's world.
I highly recommend reading the whole article, but I'll leave you with my favorite quote from Tara -- a powerful quote for both yogis and non-yogis alike:
"There are no rules in life. It's a mind-set that limits people dramatically."
Namaste to that!
image via James Estrin/NY Times