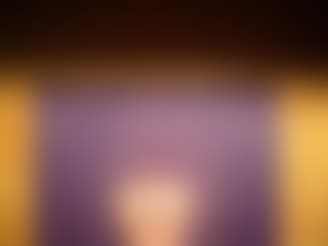 Since when did
yoga
become synonymous with handstands? Don't get me wrong; I am a supporter of handstands. I believe there are innumerable benefits to
handstands
(or Adho Mukha Vrksasana as we yogis call it), from building upper body strength to increasing blood flow to the brain to helping overcome fear to sometimes just having fun. I regularly build sequences that include handstand to help open us for something deeper, and some days I build sequences that lead directly up to handstand itself. However, like anything in life, I firmly believe that too much of anything is not good and we have become a nation obsessed with more. People who can hardly hold
Warrior II
for five breaths are jumping up into handstand every moment they get a chance, because of some notion that handstands are more "advanced." And suddenly the practice has become more about learning to fly instead of learning to ground.
Yoga used to be about sitting in stillness and finding acceptance with the present. Instead we are becoming more fascinated and, frankly, obsessed with going further and pushing harder. Level 1/2 classes are now more closely resembling 2's; Level 2's now look like 2/3's; and 2/3's like 3/4's. What happens with this process is that we are getting further and further from our foundation. Yes, the physically advanced postures are sexy and alluring, but many people are jumping (no pun intended) right into learning them, without first establishing the most basic elements of any posture -- alignment and breath. In my practice of Ashtanga, we work on very intense physical postures; however, the process of the practice is that we first learn a number of more "basic" postures that help lay the groundwork for the later more "advanced" poses. Without this foundation, the later
poses
can be extremely risky and unstable. Like any architectural structure, each earlier posture lays a brick that forms the solid ground upon which we build the next posture. Intelligently sequenced flow classes, such as the
YogaWorks
method and Annie Carpenter's Smart Flow style, achieve this same effect.
Now let's be clear, I am not knocking learning nor teaching handstands, scorpion, or any of these delicious inversions. These are phenomenal postures and hugely integral to the practice of yoga. I am apart of this handstand culture and just as guilty! I am just saying that we need to be careful that we are not supersizing our yoga practices as we have supersized our meals. That we should remind ourselves that spending a few moments with both feet on the ground, in stillness and just breathing, is truly the advanced practice. And I think yoga goddess,
Judith Lasater
, put it best in a 1980
Yoga Journal
, when she began to foresee the "more is more" phenomenon, and said "probably the most difficult 'asana' of them all is standing on one's own feet, questioning and analyzing for oneself the deeper meaning of asana, yoga, and life."