Food by State (Infographic)
This entertaining infographic does a state-by-state representation of foods. Some are accurate and healthy (Washington = Apples, California = Grapes), some are not-so-healthy and a bit crazy (Utah = Green Jell-O?) but entertaining.
Where did your state come in? (click image to enlarge)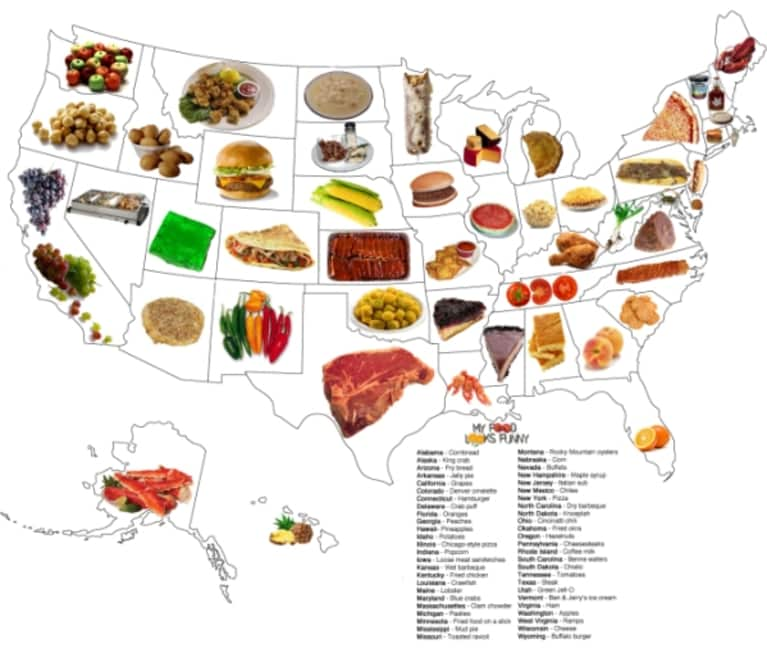 And are you feeling a little fatigued? Feel like something's just not right, but Western Medicine tells you, "you're fine"? Jason Wachob, founder & CEO of mindbodygreen, tells all in his health story. Sign up now for FREE!