Jerry (Of Ben & Jerry's) Is Speaking Out In Support Of GMO Labeling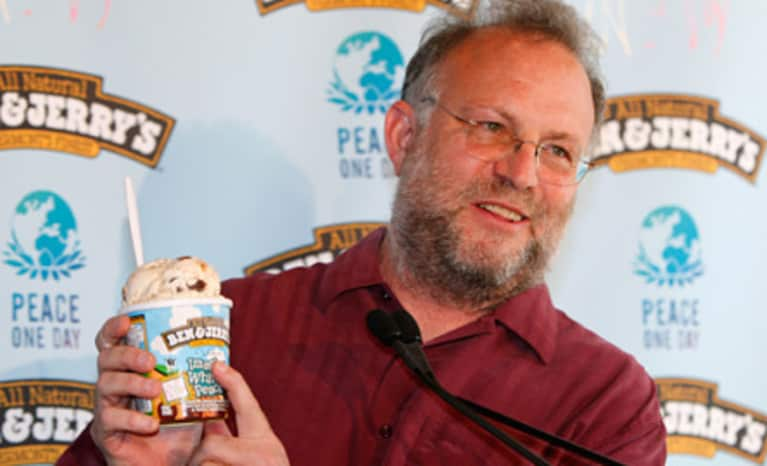 Fret not, ice cream lovers: Your Half Baked will always be fully GMO-free. And Ben & Jerry's co-founder Jerry Greenfield wants you to know it.
As the consumer movement for transparency continues to grow, Greenfield has come out in support of mandatory GMO labeling legislation. He's at the Capitol today to lobby with Just Label It for a bill opposed by major food companies that would require products containing GMOs to be labeled.
"We're proud of our fair-trade and non-GMO ingredients," he wrote in a blog post, "which is why it's so hard for me to understand why any company wouldn't want to scream from the rooftops about the ingredients it uses."
Greenfield will be participating in a press conference later today from D.C. with executives from Chipotle (which recently stopped serving GMO food), Patagonia, and Stonyfield, among many other businesses.
"We're happy to stand with more than 90 percent of Americans who simply want the right to know what's in the food they feed themselves and their families," he continued. "These big companies may have lots of money, but we've got lots of people, and if we stand together we can win."