Book Review: Kris Carr's Crazy Sexy Diet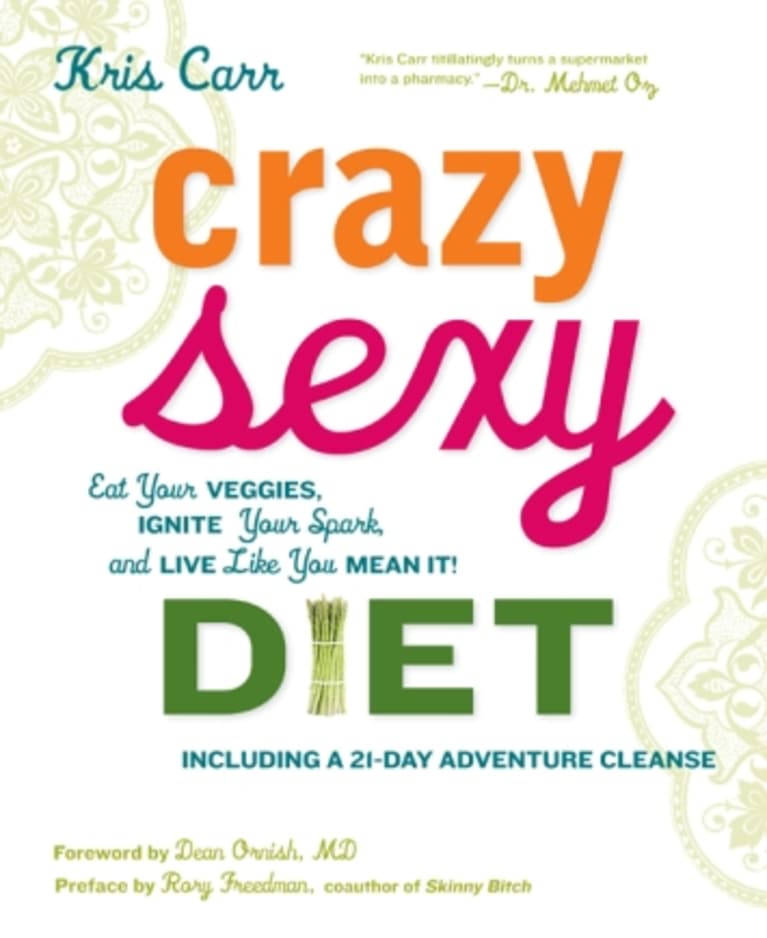 Kris Carr, motivational speaker, wellness coach, and cancer survivor's third book, Crazy Sexy Diet is a must-read, modern wellness bible. It's the book I wish I had read in my early twenties that could have taken me off of a path filled with over-caffeinated mornings, stressed-out nights at the office, and weekend cheese course rituals and towards a life of morning green juices, daily meditations, and plant-based meals.
If you are new to Kris and her Crazy Sexy lifestyle, I'm a huge fan and have dubbed her the Madonna of wellness in a previous post. Diagnosed with cancer in 2003, she developed a rare sarcoma that affects less than .01 percent of cancer patients. This diagnosis was the catalyst for a life-changing transformation in which Kris became the self-appointed CEO of her health and wellness. Kris embarked on an independent study in which Whole Foods became her second home and she devoured the readings of doctors and nutritionists and talked to the leading health and wellness experts to help heal. Crazy Sexy Diet is the wise and witty product of her independent study in everything from nutrition, meditation, cleansing and much more.
Why should you check out Crazy Sexy Diet and share it with all of your girlfriends (and progressive guy friends too)? Kris's words of wisdom are especially powerful because in a former life she walked in many of our shoes as an over-achieving, stressed-out, highly social woman. Just like you wouldn't accept sex advice from your virgin girlfriend, it's hard to fathom taking lifestyle pointers from someone who doesn't "get" our life.
In a previous life, Kris "exercised, drank in moderation-ish, and ate 'right' from time to time." Like many "healthy" women, Kris ignored symptoms such as allergies, depression, bloating, and constipation to name a few, and chalked them up to inconveniences that were just part of her busy life. That is, until, her cancer diagnosis required her to put her lifestyle under a microscope.
Crazy Sexy Diet is much more than a diet book. "Diet" can be a dirty word conjuring vanity, insecurity  and calorie counting. Crazy Sexy Diet, however, is more about how to use your diet as part of a total health plan to cultivate a "luscious lifestyle" that Kris defines as a "loss of disease, a health-gain program that is meant to last a long time."
Know someone that you have been trying to persuade to adopt a more plant-based diet? Kris's chapter, "Tushie & Milk Mustaches" is brilliant because it is the perfect primer on a plant-based diet, tackling all of the common misconceptions, with Kris's signature sass.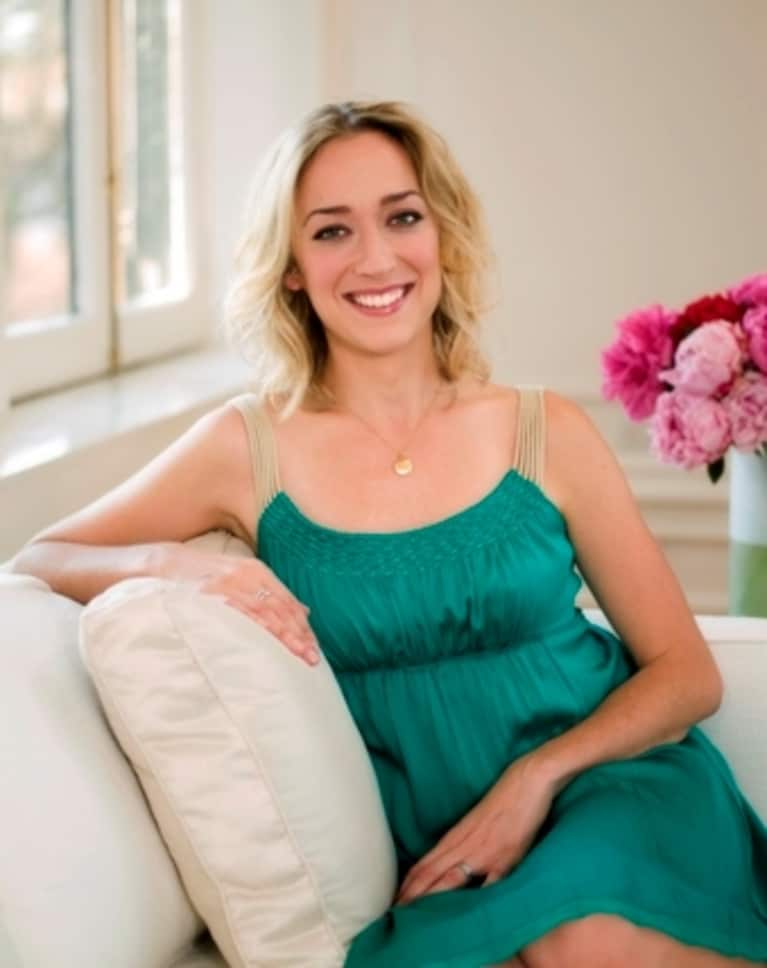 Kris walks us through her evolution from a childhood filled with spam cake sandwiches topped with cream cheese, while living across the street from a dairy farm, to an adulthood of fast food and micro waved meals, to her decision to eliminate animal products from her diet. There's a compelling excerpt from Dr. Neal Barnard, on how a plant-based diet can help your heart and prevent cancer. Best-selling author of Clean: The Revolutionary Program to Restore the Body's Natural Ability to Heal Itself, Dr. Alejandro Junger, separates fact from fiction of the high-protein, low carb Atkins Diet (his take: if rapid, short-term weight loss is your goal, then it's effective, but it does not promote long-term wellness). Kris tackles some of the more popular misconceptions of a plant-based diet including protein and calcium deficiencies (How much do I need? Can I get protein from plants?). If you are still on the perpetual plant-based fence, Kris also explains that the typical American diet actually promotes cellulite, which is a side effect of the toxins lingering inside our bodies. Whatever motivates you to take the plant-based plunge!
The book is sprinkled with cameos from some of my favorite wellness rock stars including Sharon Gannon (cofounder of the Jivamukti Yoga Method), Stacy Malkan (Cofounder of the Campaign for Safe Cosmetics and author of Not Just a Pretty Face: The Ugly Side of the Beauty Industry) and Dr. Frank Lipman (expert in functional medicine and the author of Revive: Stop Feeling Spent and Start Living Again).
Kris's finale chapter is a 21-Day Cleanse that gives you the action plan and kick-in-the-butt to take control of your body and health. It's filled with checklists, affirmations, tips and recipes to keep you on track.
If you are not satisfied with a lifestyle that leaves you feeling drained and stressed, then Crazy Sexy Diet is a must-read.