Q & A with Dr. Lilli Link: The Healing Power of Foods
Our editors have independently chosen the products listed on this page. If you purchase something mentioned in this article, we may
earn a small commission
.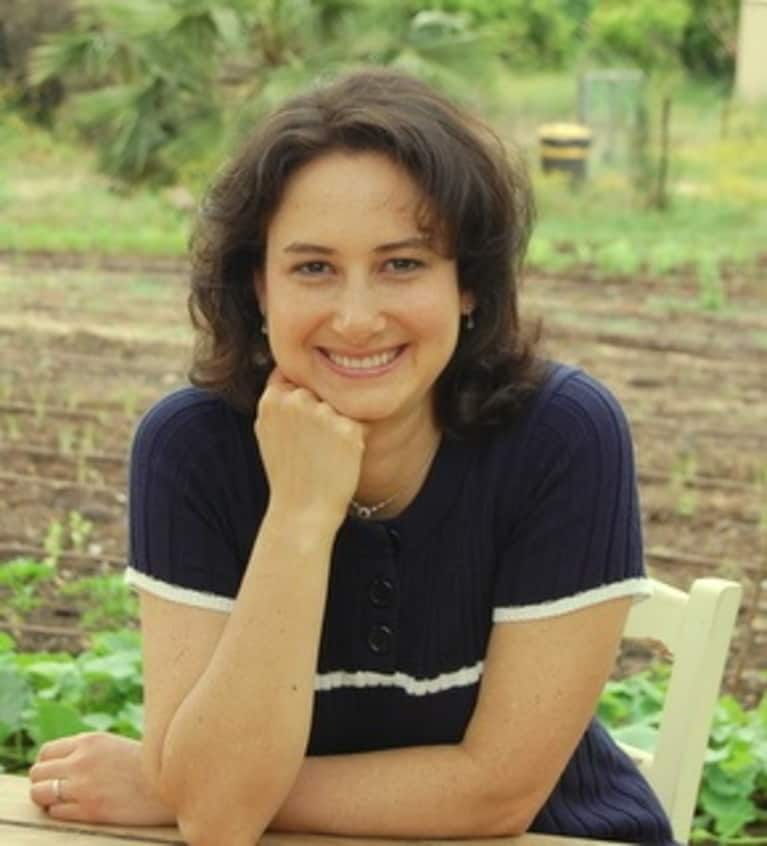 Dr. Lilli B. Link is a board certified internist who for the past ten years has been studying conventional nutrition as well as complementary approaches. Since her own diagnosis of cancer over ten years ago, she has learned first-hand how to use diet and lifestyle to optimize her own health.
I talked to Dr. Link about overcoming cancer, inflammatory foods, and actionable tips for a healthier diet.
MBG: When you were diagnosed with cancer, what thoughts went through your mind? What diet changes did you make? How soon did you see results?
LL: I was diagnosed with cancer on December 9, 1998. I was in the hospital for what was supposed to be a simple operation, but during the procedure the gynecologist discovered I had a grapefruit-sized tumor on my uterus. Needless to say, when I woke from the surgery I was in tearless, speechless shock. The tumor, which was an aggressive sarcoma, was removed during the surgery and then I had 6 rounds of intense chemotherapy.
Despite the fact that I had lost all my hair, was rail-thin, and went into the hospital every 3 weeks for chemotherapy, it took a while before I really felt like I had cancer. As an internist, it made sense to me that some of my patients could have cancer, but it took months before I could absorb the fact that I, too, was a cancer patient. Nevertheless, I went into action mode within a few days of being diagnosed: I found an oncologist, got second, third, fourth and fifth opinions to get a consensus about what treatment would be best; pushed my oncologist to start my chemotherapy ASAP rather than wait for the Christmas holiday to be over; and finally, I asked anyone who might know how to maintain hope with such a miserable prognosis.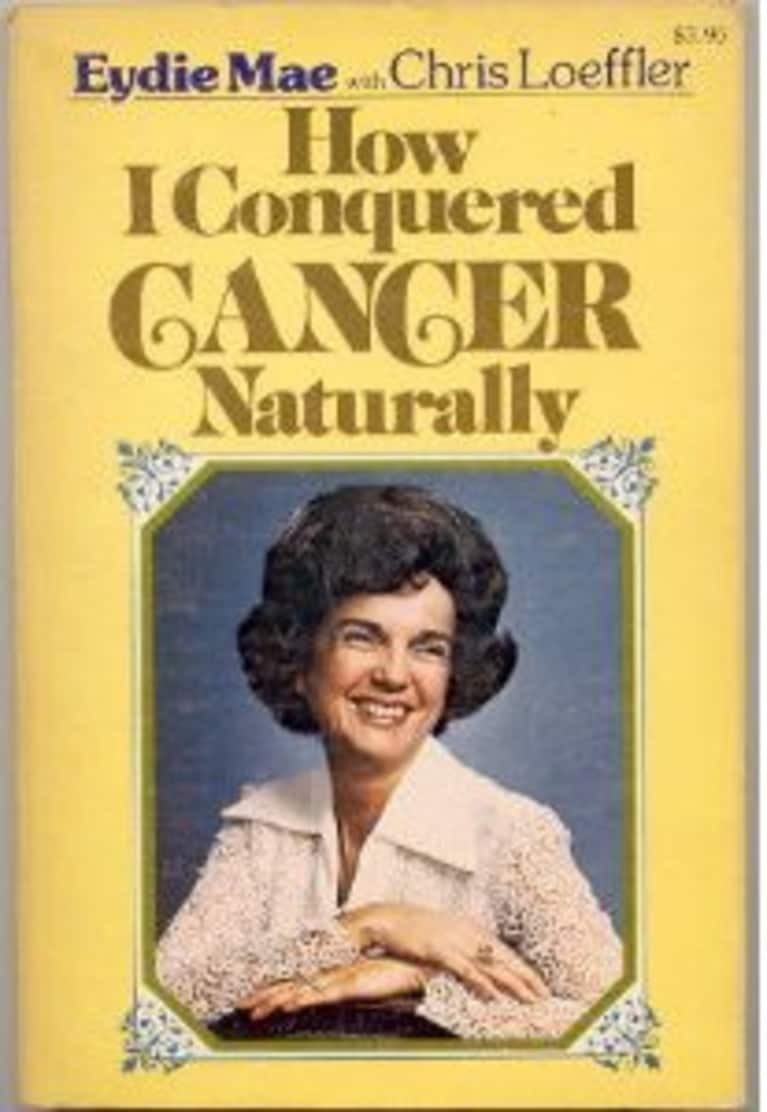 In the meantime, I grew up hearing the name Ann Wigmore and knowing about the healing powers of wheatgrass juice, so that had always in the back of my mind. My father actually manufactured the original Wheatena wheatgrass juicer. I just didn't know the specifics of what to do until my sister bought me the book, How I Conquered Cancer Naturally, by Edyie Mae Hunsburger. She was a breast cancer survivor who described how she healed herself with a raw vegan, alkaline diet.
I started to improve my diet over the 4-month course of chemotherapy. I cut out sugar, simple carbohydrates and dairy; I bought organic food, and ate salad and drank vegetable juice every day. Right after my final round of chemotherapy, I made a reservation for a 3-week stay at Hippocrates Health Institute in West Palm Beach, Florida. That was the turning point from the destructive effects of the conventional treatment to the rebuilding of my body and spirit. After that stay at Hippocrates, I drank wheatgrass and vegetable juice twice a day, ate mostly raw salads, became completely vegan, and avoided all sweet food, even fruits and sweet vegetables.
There has not been any specific point in my life since then that I felt healed, but generally have felt increasingly well over the years.
Can you explain the relationship between inflammation and disease?
As more studies are published in the medical literature, it is becoming apparent that inflammation is probably a factor in every chronic disease. The process of inflammation is rather complex and is an important part of healing when we have an injury. But pro-inflammatory cells and factors are sometimes released into our blood stream when we don't want them to be, for example, by eating pro-inflammatory foods, and can end up destroying healthy tissue or altering DNA.
What are 3-5 great anti-inflammatory foods?
1) Vegetables.
2) Foods high in omega-3 fatty acids, such as walnuts, hemp seeds, flax seeds, and chia seeds. Of note, fish is also anti-inflammatory, but is generally high in contaminants, so not a great choice.
3) Many fruits, though if sugar is a problem for you, you'd want to limit or avoid the very sweet ones.
4) Extra virgin olive oil.
5) Many spices, including ginger, garlic, red hot peppers and turmeric.
What are 3-5 inflammatory foods we should stay away from?
1) Sugar and all other sweeteners.
2) Refined grains, like white bread and white rice.
3) Trans fats, which include anything that says partially hydrogenated or shortening.
4) Foods that are heated to high temperatures, like pizza and fried food.
Is there something specific that's diet-related that you are seeing more and more of with your patients or the general public?
I see only adults in my practice, but have three young children, so I get to see what their friends are eating. Many parents feed their children easy foods, like pizza, pasta and chicken nuggets. By the time the kids are 3 years old, they are stuck in these habits and refuse to eat anything else. For the most part, parents know the basics of healthy eating and are often eating that way themselves, but for various reasons don't set their children up to eat healthfully.
A related issue is expectations in the kitchen. Our society is so fast-paced and there are so many dietary short-cuts available, that people don't think they should have to spend 1-2 hours in the kitchen every day preparing food for themselves or their family. But if you don't have someone in your home to cook for you or live near a really healthy restaurant, that is what is required to eat well.
Dairy.... why should we stay away?
The most basic reason to stay away from dairy is that most of the population is lactose-intolerant and can't digest it. Many of my patients are pleasantly surprised when they cut it out of their diet and feel so much better. Eating dairy is associated with constipation, acne, asthma, and eczema. All dairy, even organic dairy, contains dioxin, which can be harmful in many ways, including the fact that it is a carcinogen. All dairy also contains IGF-1, a tumor promoter, as well as other hormones meant for a growing calf. In addition, conventionally produced dairy may contain antibiotics, contributing to antibiotic resistance.
What's one tip for someone who wants to start eating healthier?
For someone who wants to eat better and doesn't have a life-threatening illness, a good place to start is with one or two changes. For people with strong attachments to food, those changes might be adding healthy food to the diet rather than taking a food out. Keep in mind that diet has a central role in determining our health. It's so much easier to prevent an illness than to reverse it, so don't wait to make that change!
Where can our readers find you?
I have a private practice as a nutritional counselor on the Upper West Side in New York City. I see people for all sorts of health challenges, such as weight loss, digestive problems and cancer. For more information about my practice, go to my website: www.LLinkMD.com.