Wanderlust Festival Goes to The Standard Miami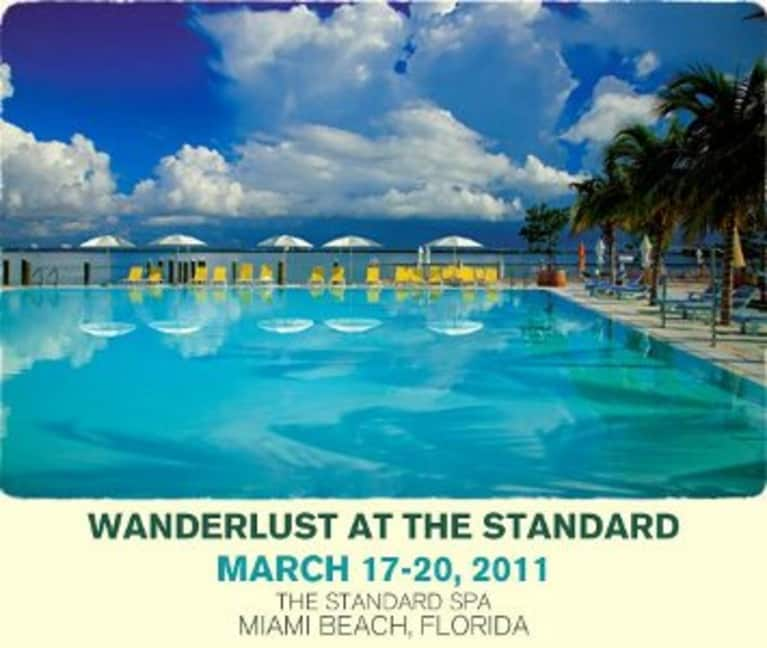 Wanderlust is on a roll. The yoga and music festival recently announced an additional festival in Vermont, and now they're heading to The Standard in Miami on March 17-20, 2011.
Our friends Elena Brower and Schuyler Grant are headlining, and Kristin Leigh, Barbara Verrochi and Christy Nones will be among the other great yogis there.
Elena tells us: "Miami holds a special place in my heart; I spent time there as a kid and always look forward to the pace and of course the sunshine. Add the Standard, great yoga, friendships old and new, genius music -- and you have Wanderlust Miami."
Sounds pretty good, right?!
This brings the total to 3 festivals for 2011 -- here are all the dates:
March 17-20 - Standard, Miami
June 23-26 - Stratton, Vermont
July 28-31 - Tahoe, California
For more check out Standard.WanderlustFestival.com
Here's the event poster: