Vending Machines Go Organic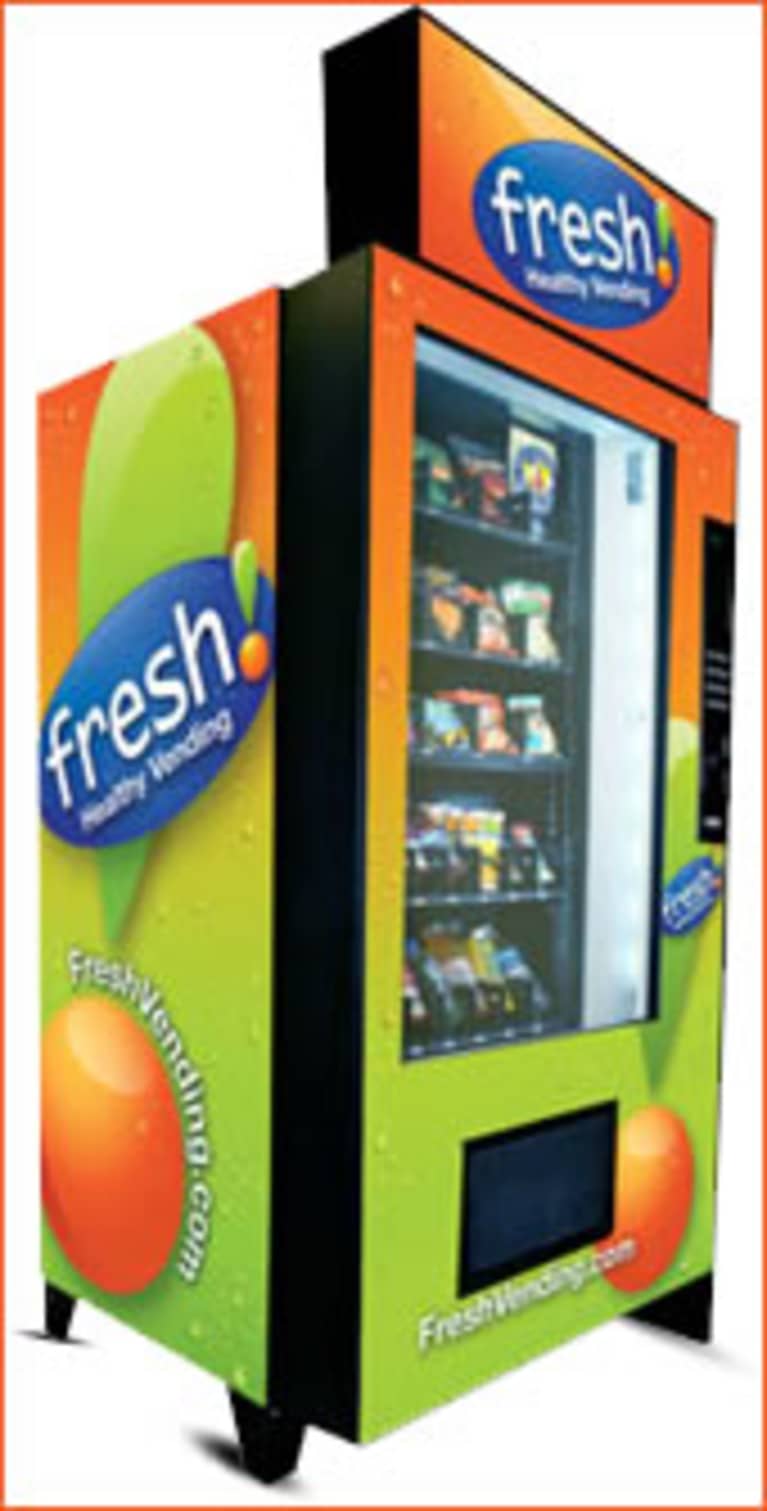 A common scenario – it's 3pm at work and you're in need of some quick fuel to finish off the day. You curse yourself for not replenishing your healthy desk drawer snacks, then head to the nearest vending machine. The disappointment sets in immediately because you've performed this routine before – the vending machine is full of junk. So you either go hungry or opt for the healthiest choice, which is a food you'd normally never put in your body.
Enter Fresh Healthy Vending, a young San Diego based company that hopes to make this scenario a thing of the past. According to an MSNBC article, the company "has generated $3.8 million just four months after it started selling franchises." So what's the big idea?
Vending machines that dispense snacks such as organic yogurt and granola bars, gluten-free snacks and fresh fruit will be rolling into schools, fitness clubs and office buildings. Often they will be replacing machines that have been around since the 1970s dispensing sugary sodas and snacks stuffed with trans-fats, high-fructose corn syrup and hydrogenated oils.
Thankfully the demand for such a product is rising. To date, the company "has sold 36 vending franchises to entrepreneurs who have put machines in 331 locations nationwide, including 32 schools." A recent acquisition of another healthy vending company with 1,700 locations makes the footprint even larger.
With annual healthcare costs of obesity rising at an alarming rate, this is a real no-brainer for employers. Time to alert our office managers...
Read the entire MSNBC article, and check out Fresh Healthy Vending for more info.