3 Lessons From The Huichol Tribe Of Mexico For A Longer, Happier Life
mbg Contributor
By Kaia Roman
mbg Contributor
Kaia Roman is a freelance writer and communications consultant for people, projects, and products working towards a better world.
Editor's note: When New York native Brant Secunda was 18 years old, he had a powerful dream about a Huichol medicine man. The dream compelled him to set out solo by bus and then on foot into the Sierra Madre mountains in Mexico to find the indigenous tribe. A few days into his trek he ran out of food and water, became dehydrated and thought he was going to die. He awoke to a group of Huichol people pouring water over him and laughing, who told him the medicine man from his dream was coming to retrieve him.
The Huichol people of Mexico are an indigenous tribe living in the Sierra Madre Mountains in Mexico. They're also the last North American tribe to maintain their pre-Columbian traditions. The Huichol continue to live as their ancestors did for thousands of years, in small huts among closely-knit farming villages, relying on their natural surroundings for the majority of their needs. To this day there are no roads that lead to the Huichol tribe, and the only way to reach them is on foot and by canoe.
American Brant Secunda was only 18-years-old when he set out on foot to discover the tribe for himself after a vivid dream. He was taken in by Don Jose Matsuwa, a highly respected shaman and the man who had appeared in his dream. He was adopted by Matsuwa as his grandson, and spent the next 12 years completing a shamanic apprenticeship with him. Secunda is the only American (aside from his son Nico) that has been trained by the Huichol in their traditional form of shamanism. He has dedicated his life to Huichol shamanism ever since.
Though he splits his time between the Huichol and his home in Santa Cruz, Calif., he still works to help the tribe preserve their culture, land, language and customs. I recently met with Secunda to find out more about the Huichol and to learn about the life of a shaman.
Secunda explained that shamanism is also a way to connect with nature and all of creation, and this power can be harnessed for healing and longevity. The word shaman comes from the Tungus tribe in Siberia and anthropologists began using the word shamanism to refer to the spiritual practices of indigenous cultures worldwide.
Shamanism may be a widely-known ancient healing tradition, but Secunda will attest that there is so much more to it than that. It is a way of life.
The Huichol are known as a nation of shamans. Much of the population practices shamanism for everyday healing and balancing of the forces of nature around them. Their lives are deeply rooted in ceremony and tradition. The Huichol are quite physically active, living well past the age of 100. They farm, carry large loads and take long pilgrimages involving several days of mountain trekking.
So I asked Secunda, "What is their secret to longevity?"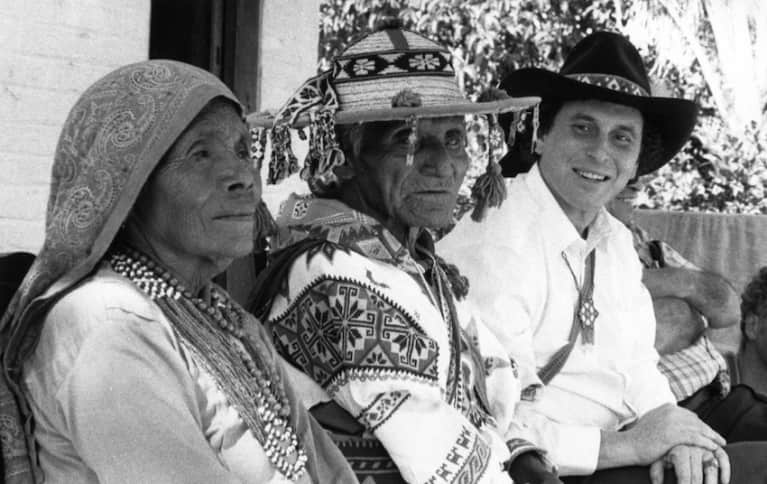 Of all the valuable lessons Secunda learned from the Huichol, here are three that we can apply to our lives in the modern world, helping us to live longer and with greater vitality:
1. Huichol Humor: Laughter is truly the best medicine.
In Huichol culture, humor is highly encouraged. Secunda tells me that life in a Huichol village is rich with of practical jokes and full belly laughs from sunrise to sundown. Beyond the fun and frivolity of laughter, the Huichol believe that laughter keeps the spirit healthy.
The Huichol believe that life should not be taken too seriously and if it is, then health could deteriorate. This belief is backed by science as well. Researchers at the University of Oxford found that laugher releases feel-good endorphins and significantly increases the pain threshold. Endorphins are also known to relieve stress.
"Perhaps that's why Huichol shamans are some of the funniest comedians I know," Secunda said.
2. Fountain of Youth: The secret elixir is nature.
The Huichol spend the majority of their time outdoors — whether it's farming, walking to sacred sites on pilgrimage, gathering for village ceremonies, or even cooking and eating meals.
The Huichol believe that nature not only surrounds them, but is also part of them. They spend much of their lives caring for their surroundings, both physically and spiritually.
They start each day at sunrise by giving thanks and asking Father Sky for blessings on their village. Throughout the day they practice taking in the healing energy of Mother Earth through their feet as they walk. At sunset, they ask the Deer Spirit to bring them positive messages in the form of signs in nature.
They sing and dance for rain, pray for a bountiful harvest, and make yearly pilgrimages to powerful places in nature to give offerings and show their gratitude.
It makes sense that all of this time outdoors is good for their health. Studies have consistently shown that exposure to plants and outdoor environments raises white blood cell levels, boosts immunity, and lowers cortisol, which is related to stress.
3. Higher Consciousness: The power of sleep and dreams.
The Huichols believe that we live two lives, one in our waking state and the other in our dreaming state. Both are of great importance in their culture. Dreams are considered to be a reflection of one's well-being, and bad dreams are treated as an illness in the same way that headaches or stomachaches would be.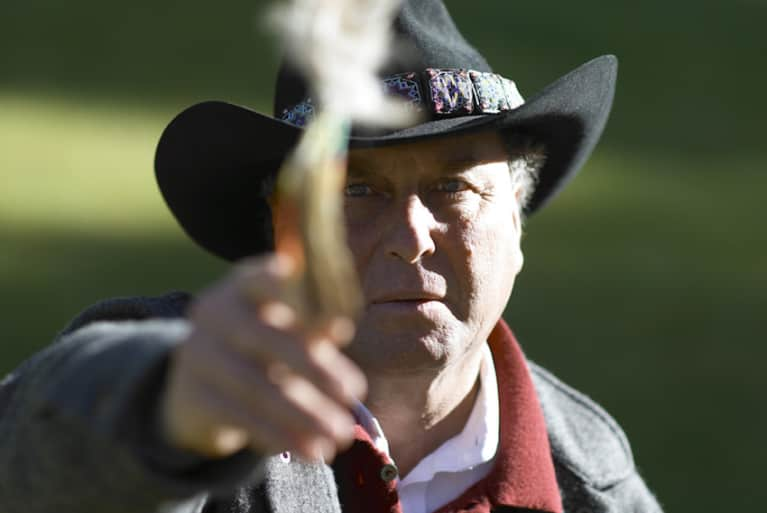 The Huichol believe you can ask to receive messages and healing in your dreams, and therefore place great importance on getting proper sleep. With little to no electricity, it is customary for the Huichol to head to bed shortly after the sun goes down, and to wake when the sun rises. This allows for a full night's rest and optimizes the amount of time spent dreaming.
The Huichol are known for their unique and colorful yarn paintings and works of incredible beading, often receiving inspiration for the elaborate patterns in their art from their dreams.
Of course, a good night's sleep has been shown to decrease inflammation, promote cell repair, reduce stress and prevent disease, so the Huichol are definitely doing their bodies plenty of good by going into the dream world for at least eight hours every night.
"I have been very fortunate to spend nearly half a century among the Huichol people, learning and laughing and dreaming together," Secunda said. He also mentioned his grandfather (Matsuwa) lived to 110, and was still climbing mountains with bushels of corn on his back until he was 108.
"Right before he died, Don Jose told me, 'I'm done learning now, I'm ready to say goodbye," Secunda added.
As long as we are all still learning, perhaps we could choose to follow the wisdom of the Huichol to live a longer, healthier and happier life.
Photos courtesy of Dance of the Deer Foundation