10 Inspiring Things People Are Doing With Spring Produce On Instagram
Now that spring has fully sprung, we love how people are taking to Instagram to flaunt their farmer's market hauls, and the creative ways they're using them in the kitchen.
As we scroll through our feeds, we see that green has taken over — from artichokes, asparagus and spring peas to every kind of pesto imaginable. And we can't ignore the bright pops of pink that have been appearing, too, from strawberries and grapefruit to rhubarb and radishes.
So we collected our favorite Instagrams that show ways people are putting their spring produce to good use. The best ones kept it simple, letting the beautiful main ingredient speak for itself.
Artichokes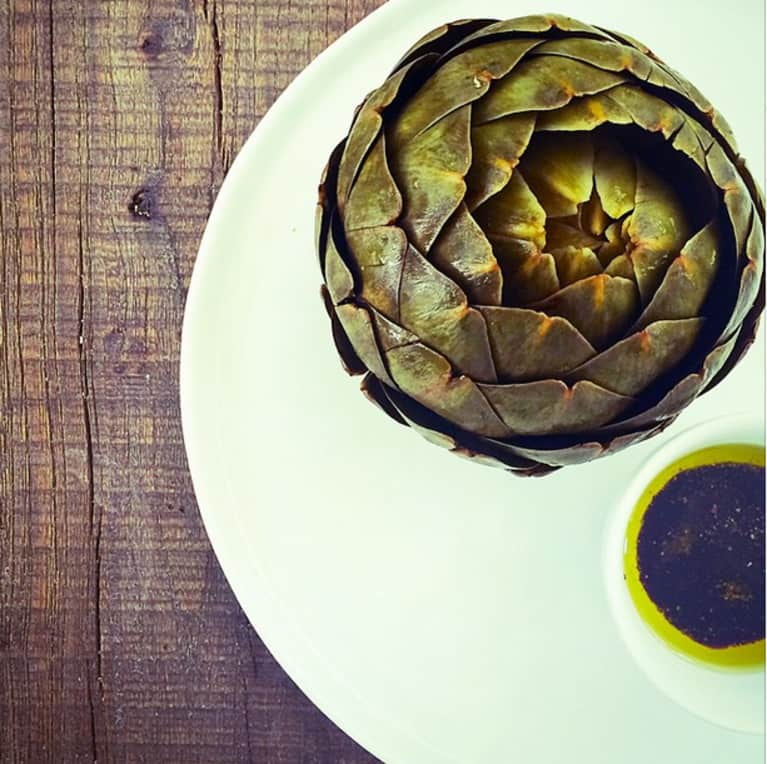 @citron_presse_ enjoys a clean version of chips and dip for lunch. A simple sauce of balsamic vinegar, olive oil, salt, and freshly ground black pepper brings out the sweetness of the meaty artichoke.
Asparagus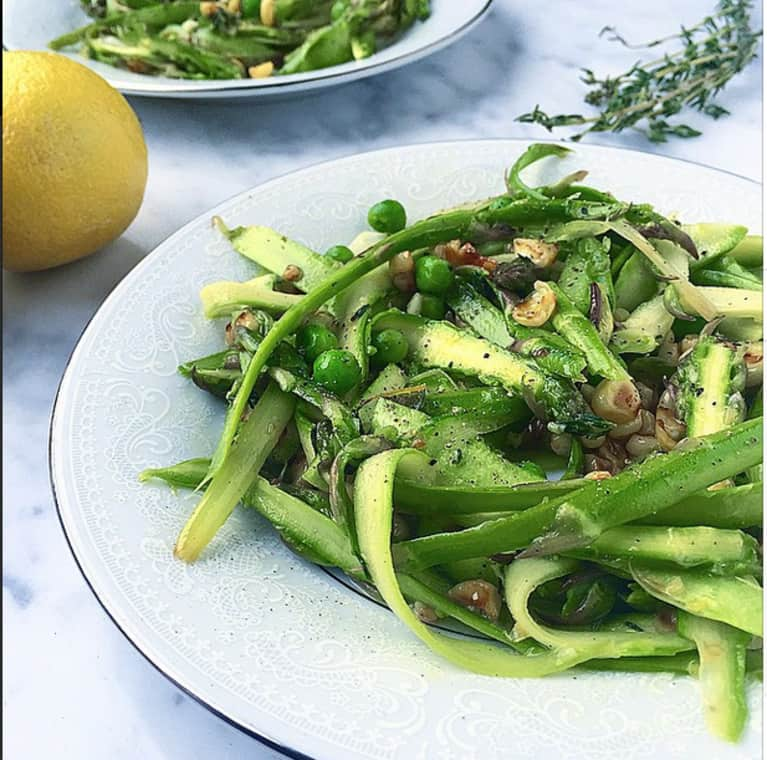 This #mindbodygram comes from @notcrazyhealthy, who marries raw asparagus with pan-roasted corn, scallions, and peas, using a roasted lemon vinaigrette.
Grapefruit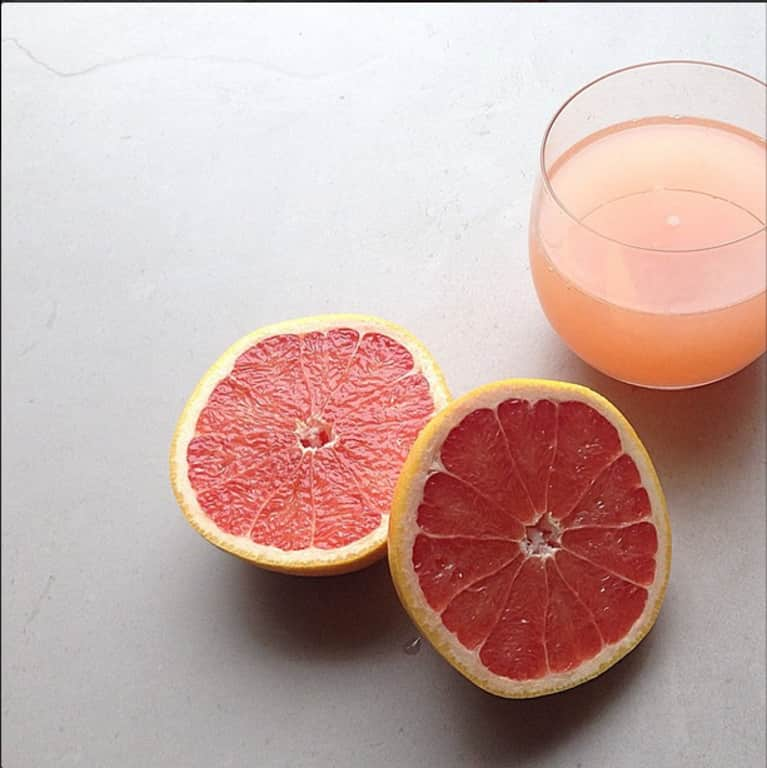 Another #mindbodygram! This one comes from @_diospiro, who treats herself to an early-morning glass of lemon-water kefir with grapefruit juice — what a soothing sight to wake up to.
Broccoli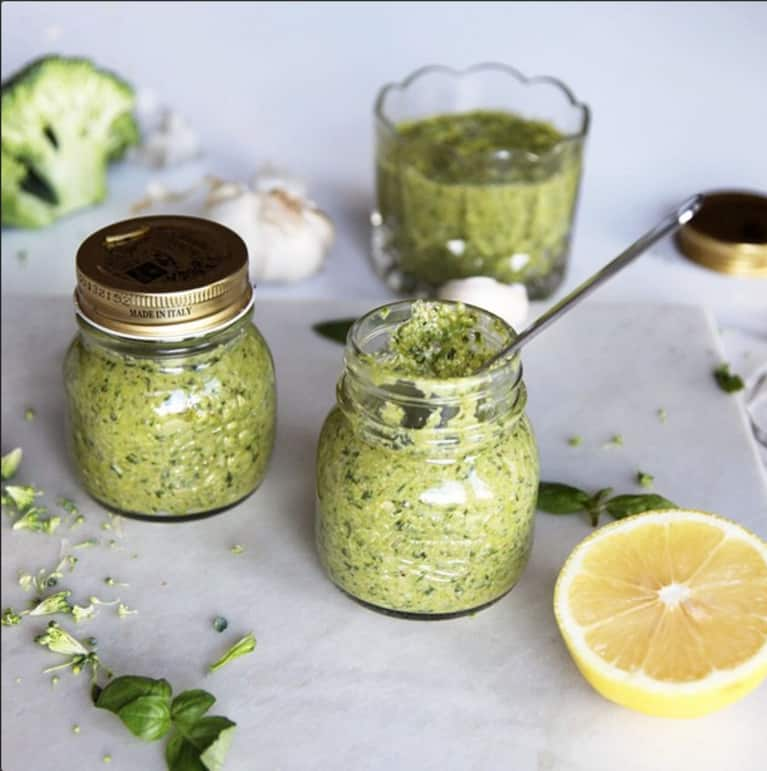 @little_big_h makes a raw broccoli and basil pesto with lemon juice, garlic, pecorino, walnuts, salt, and pepper to mix into pasta, use as dip for crackers, or spread over anything from bread to chicken — really, anything you'd like.
Strawberries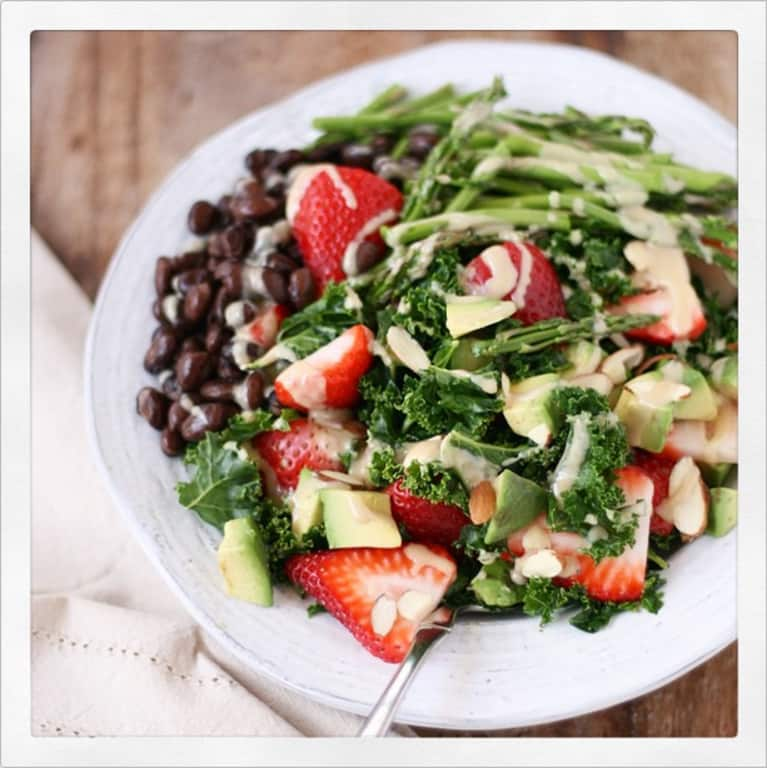 This #mindbodygram comes from @vegukate, who makes a beautiful spring salad from with kale, strawberries, avocado, black beans, sliced almonds, asparagus and a drizzle of tahini to top it all off.
Pineapples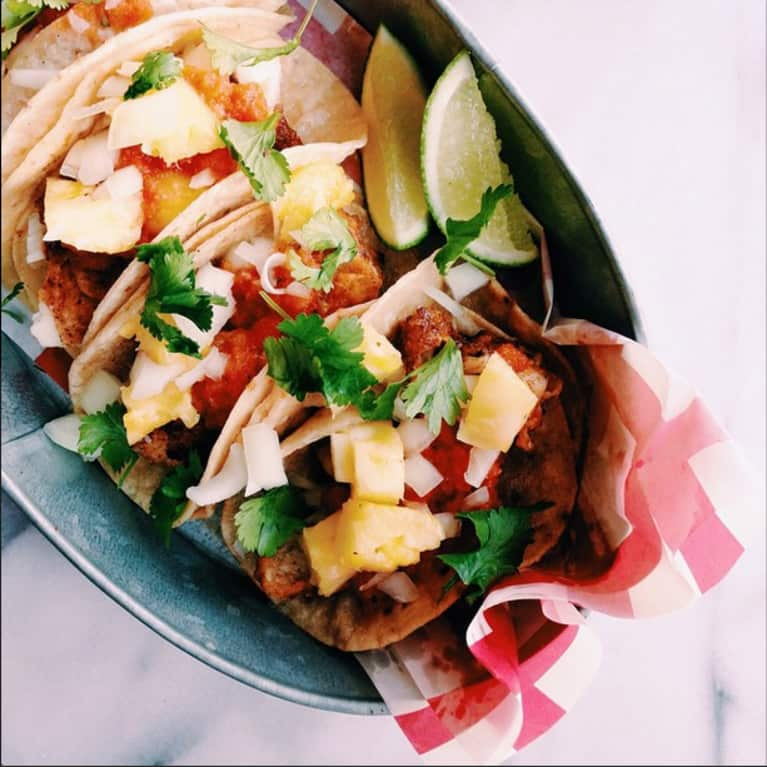 It's fish taco time! @rusticjoyfulfood pairs a white flaky fish with a bright pineapple salsa and a sprinkling of cilantro on top.
Radishes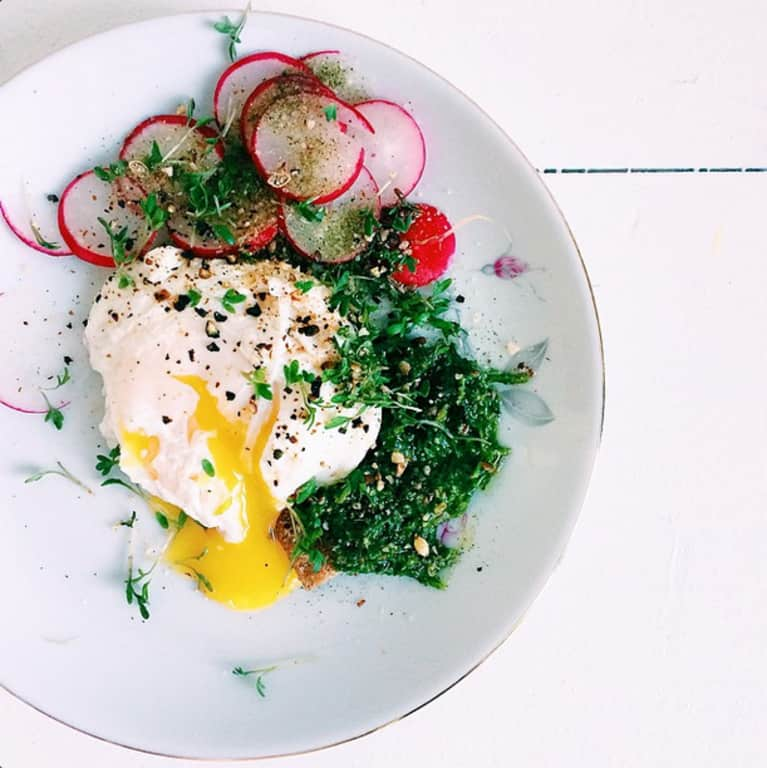 @luckystaranise takes full advantage of the radish, using it from stem to root. Here, a runny poached egg mingles with radish greens pesto (from @papayawithlimeforever) and a radish salad dusted with dukkah.
Fiddlehead Ferns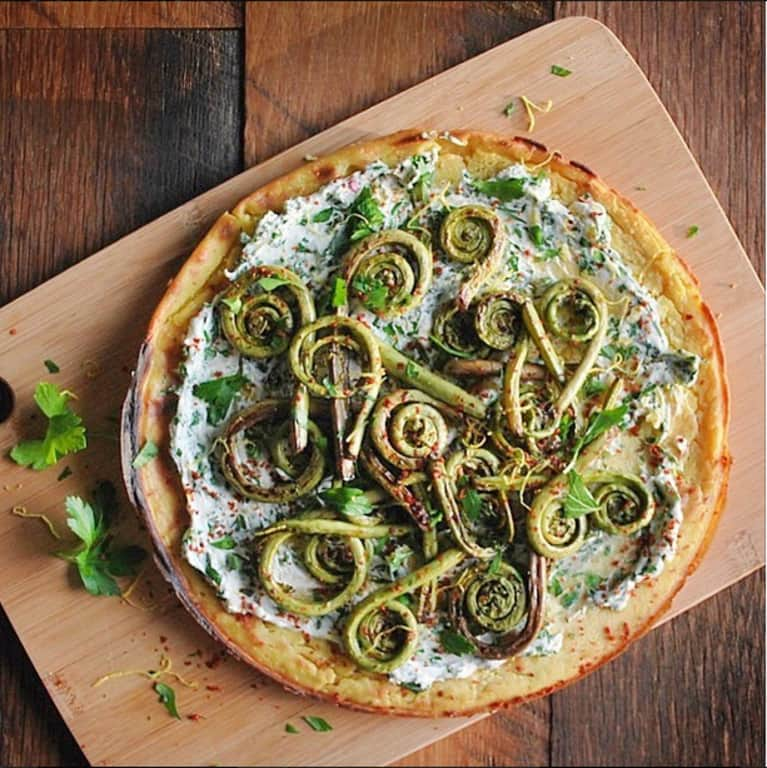 @drumbeets bakes socca (chickpea) flatbread, smothers it with herbed, lemon-zested goat cheese, and tops it with sautéed fiddleheads. Perfect for breakfast, lunch, or dinner.
Scallions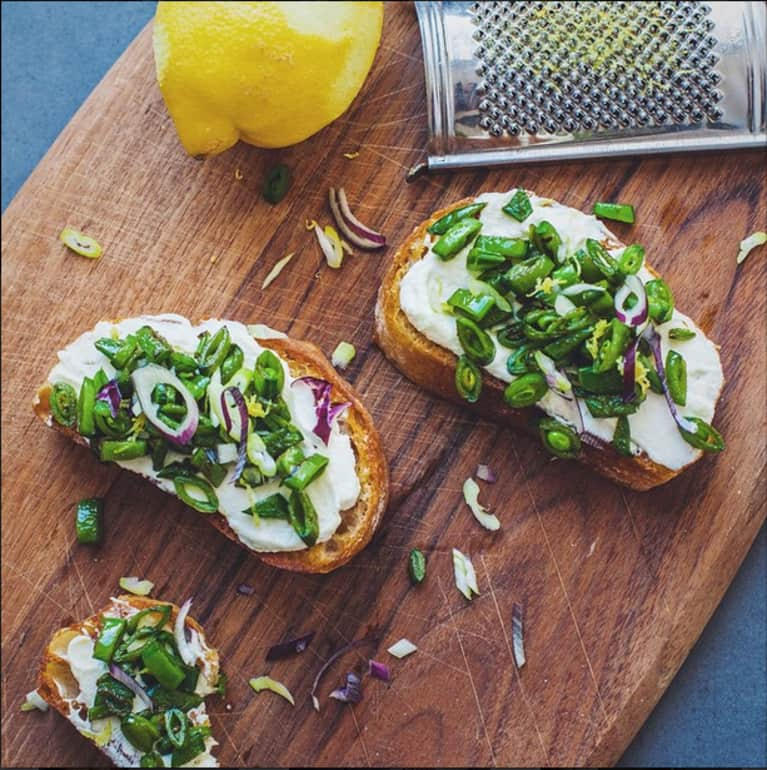 @lumadeline makes a light and fresh dinner with ricotta-smeared crostini topped with sugar snap peas and scallions (also known as spring onions!).
Rhubarb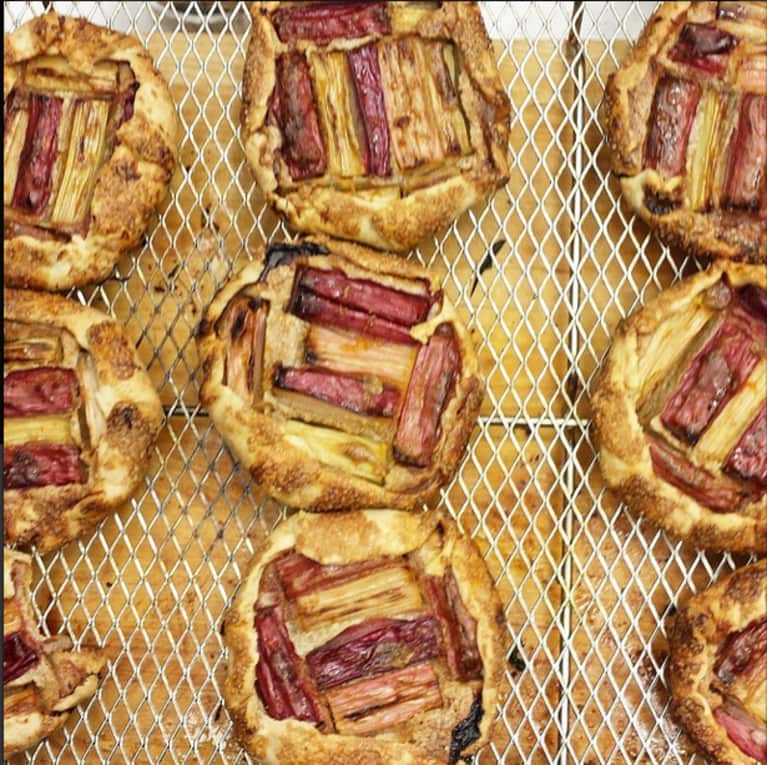 @gabe_kennedy cools off some rhubarb galettes (recipe from @bonappetitmag) after grilling them. This sweet and tart free-form pastry is a perfect post-BBQ dessert and can be made with the dough of your choosing.
Show us how you're taking advantage of spring's bounty in the kitchen by tagging your Instagrams with #mindbodygram.