Yoga In Chicago: 18 Photos From The Windy City
The folks of Chicago are some of the most passionate people I've had the honor of working with throughout my travels. When I arrived there last autumn, it had been raining nonstop and the forecast called for even more rain still yet to come.
I already had about 30 shoots set up — all outdoor — and I'll admit I was anxious about whether or not I'd end up with great imagery. My work requires a lot of getting low to the ground for the right perspective, so clearly I was worried about doing a good job in weather that was less than ideal.
But not one Chicagoan complained about the rain. The show went on as planned, proving that the art of asana can be performed anywhere, at any time. Here is a selection of 18 images I captured during my rainy stay in this glorious, All-American city.
Wide-Leg Handstand (Adho Mukha Vrksasana)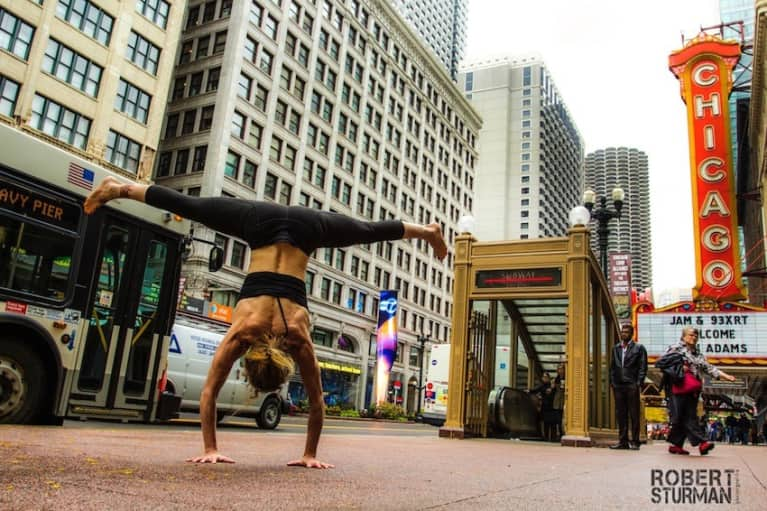 Stephanie Adler: Downtown Chicago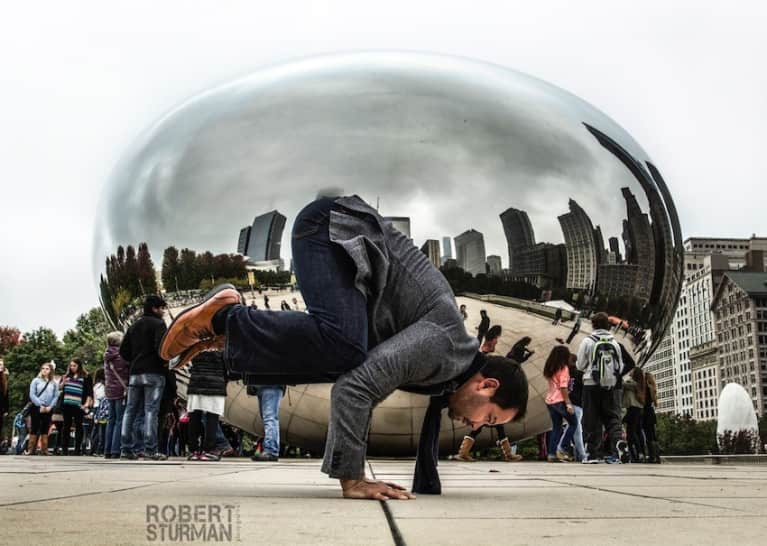 Christian Maloof: The Chicago Bean at Millennium Park
AcroYoga: "Lover's Plank"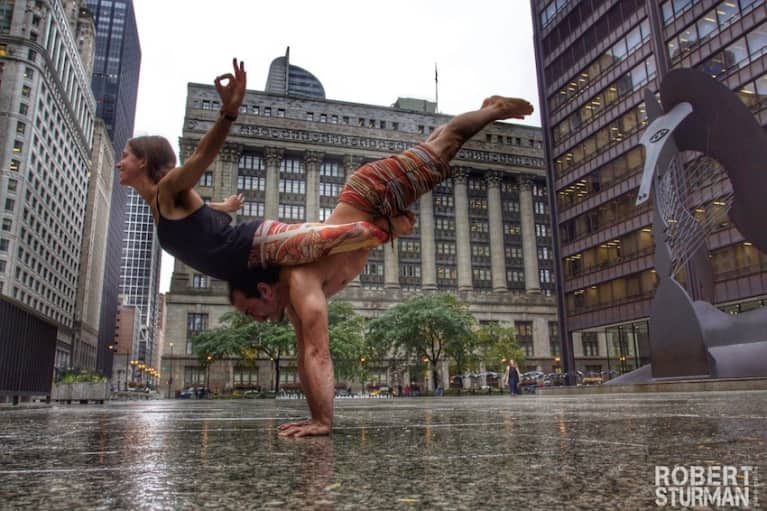 Halle Miroglotta and Jon Apacible: The Picasso Sculpture
Dancer's Pose (Natarajasana) With Mudra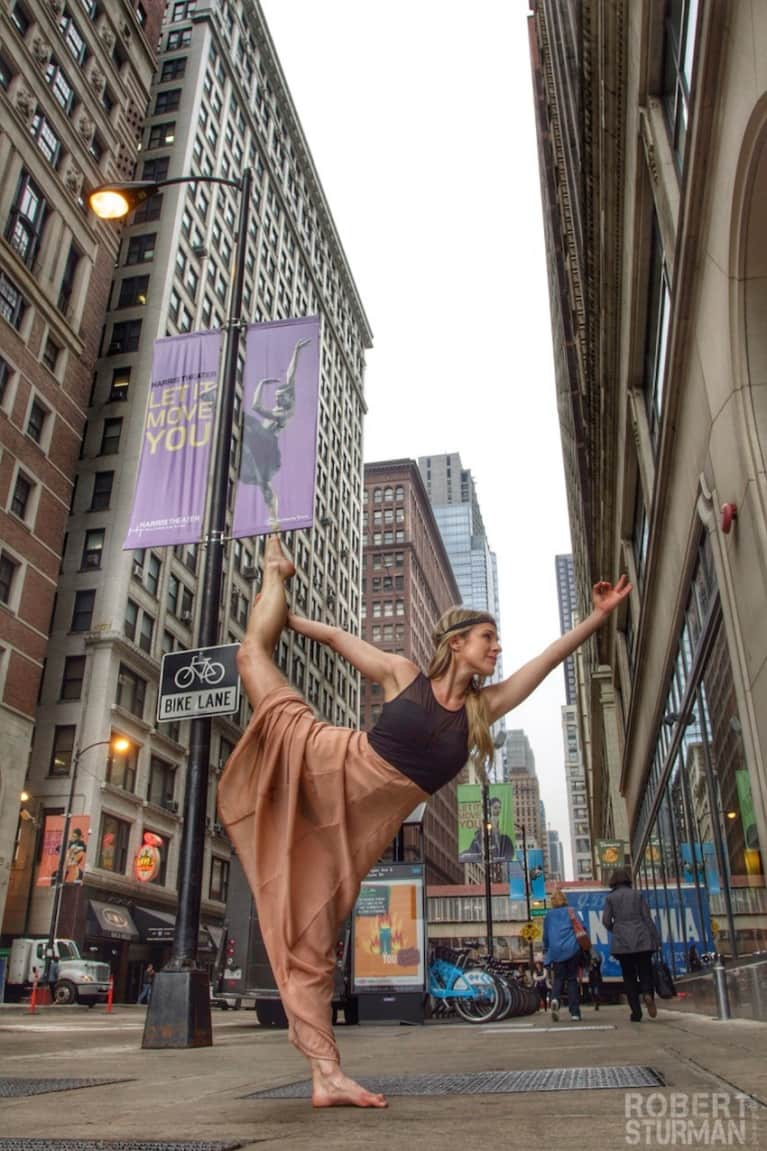 Alicia Huleisy: Downtown Chicago
Modified Side Plank (Vasisthasana)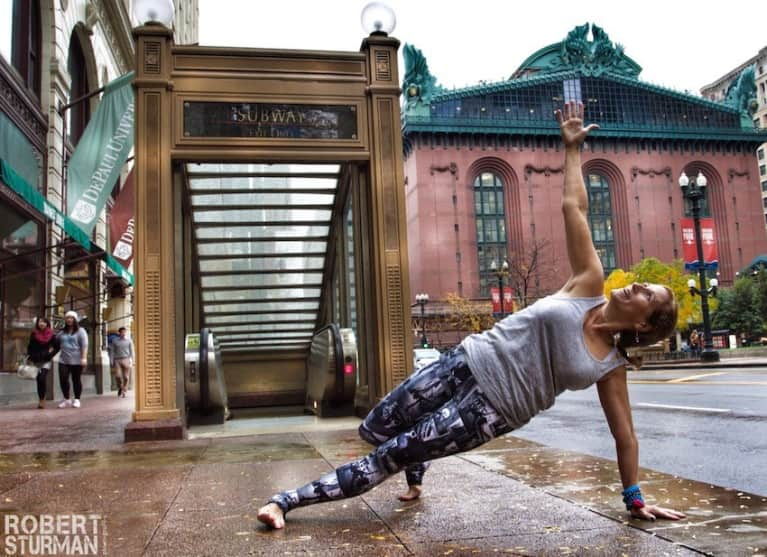 Pose Dedicated To The Sage Koundinya II (Eka Pada Koundinyasana II)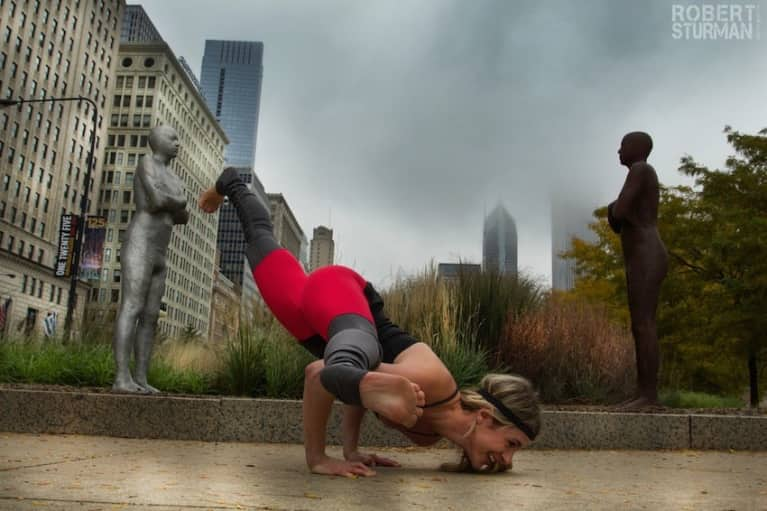 Alicia Huleisy: Downtown Chicago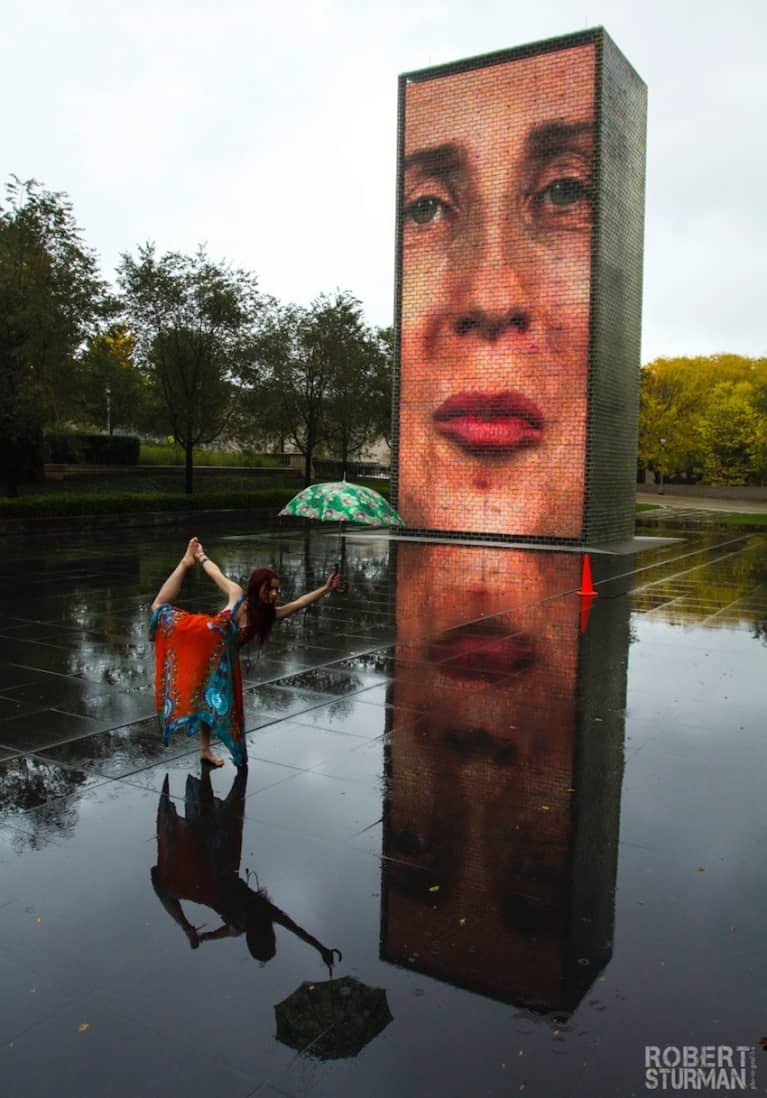 Nancy O'Toole: Millenium Park, Chicago
One-Leg Revolved Firefly (Eka Pada Parvritta Tittibhasana)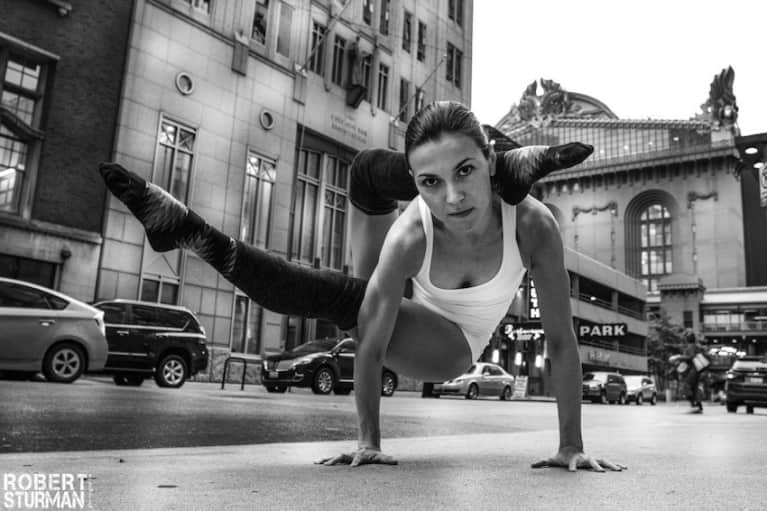 Carmen Aguilar: Downtown Chicago
One-Leg Side Plank Variation (Eka Pada Vasisthasana)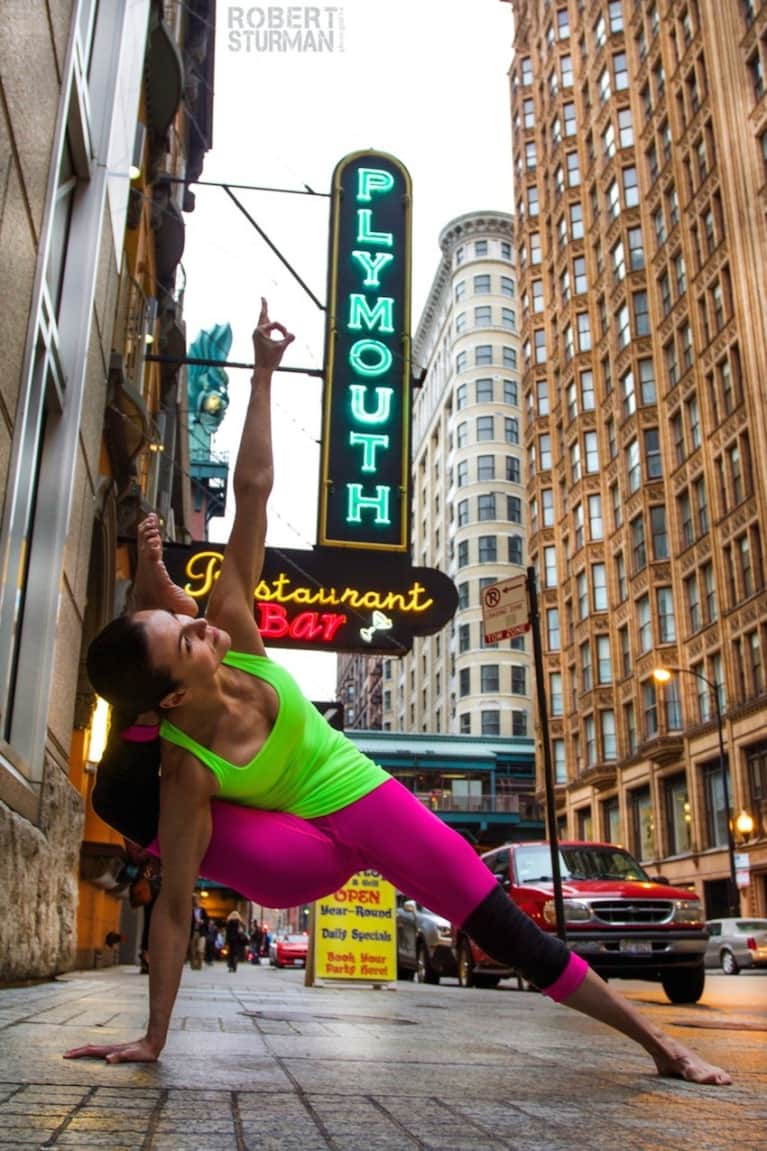 Carmen Aguilar: Downtown Chicago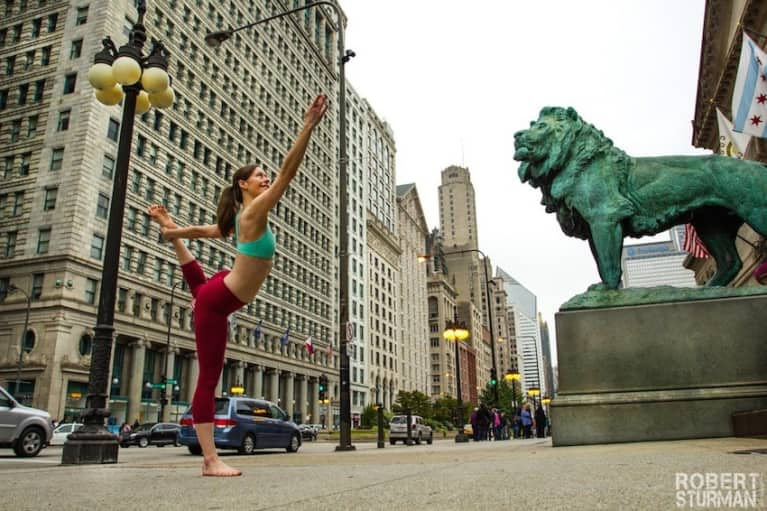 Valerie Roedenbeck Maloof: The Chicago Art Institute
Reclined Hero Pose (Supta Virasana) With Half Lotus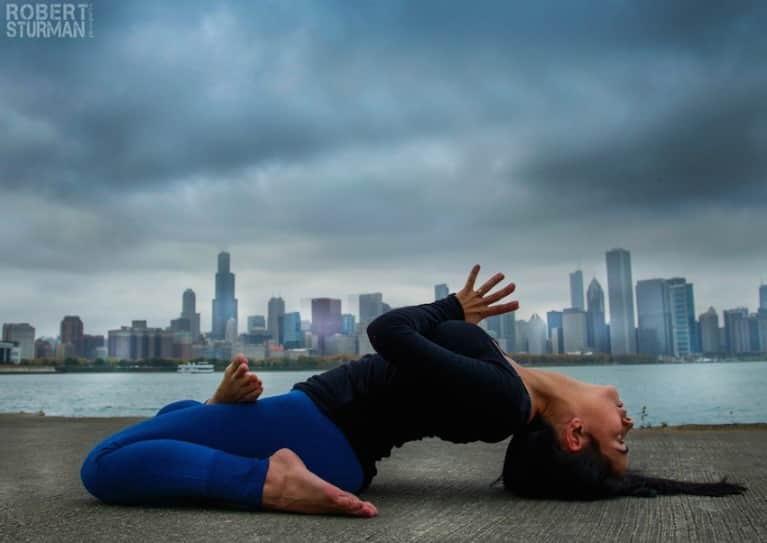 Izabel Olson: The Chicago Skyline
One-Leg Upward Bow/Wheel Pose (Urdhva Danurasana)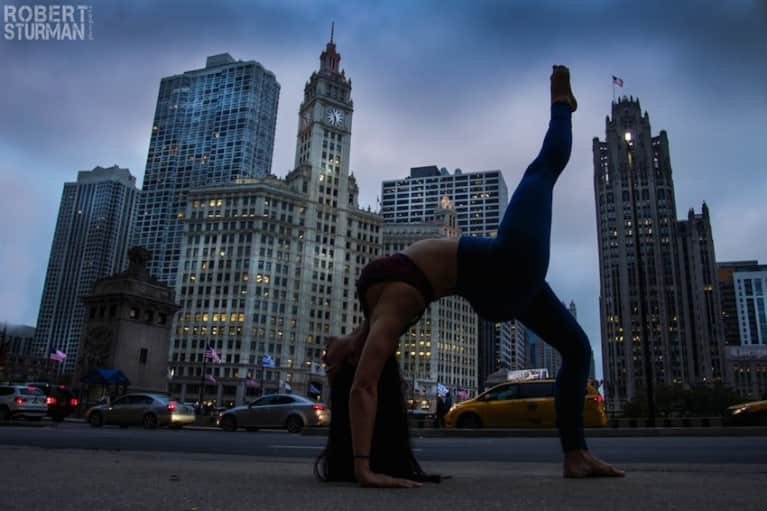 Izabel Olson: The Wrigley Building
Goddess Pose (Utkata Konasana)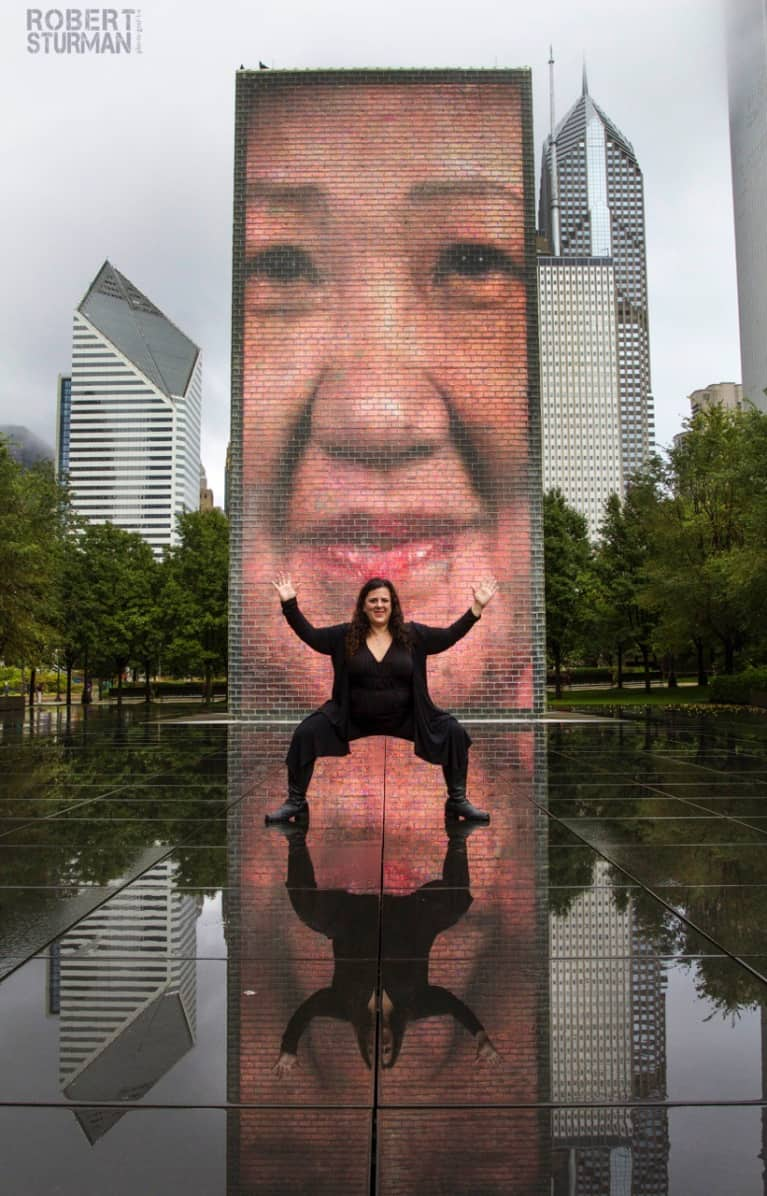 Elizabeth Gallo: Millennium Park
Bound Extended Side Angle Pose (Baddha Utthita Parsvakonasana)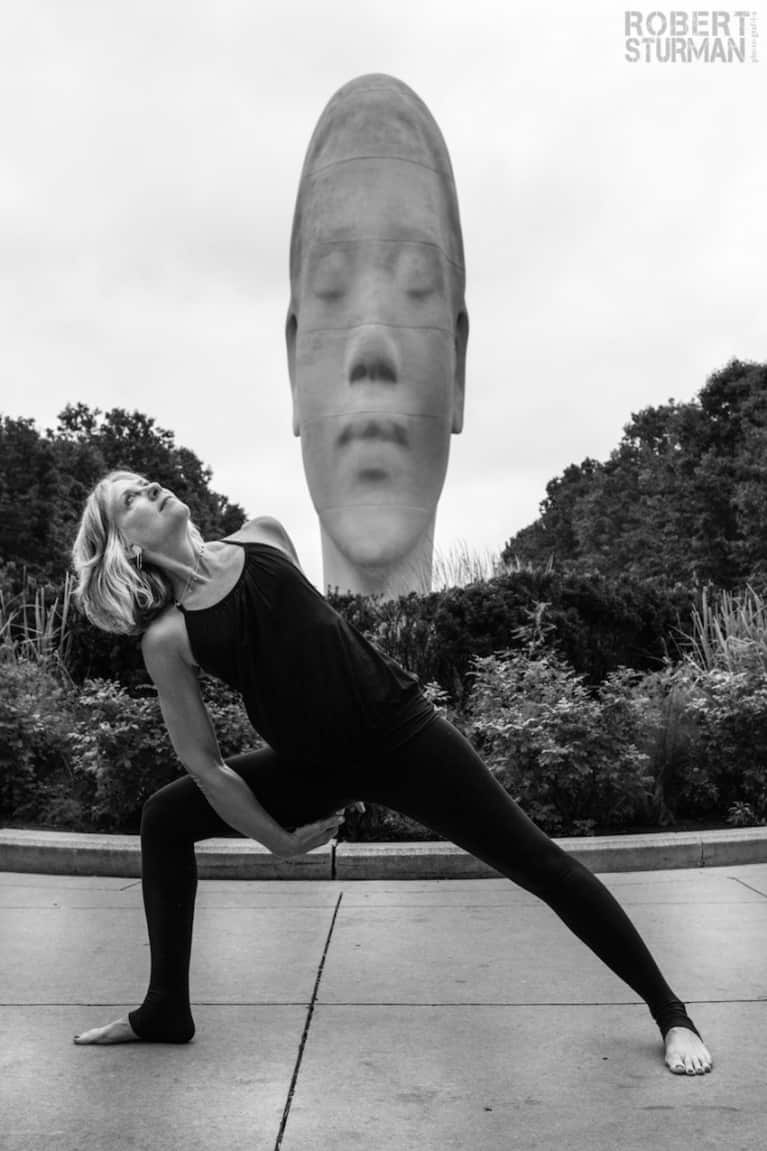 Ginny Wells: Millennium Park
Dancer's Pose With A Friend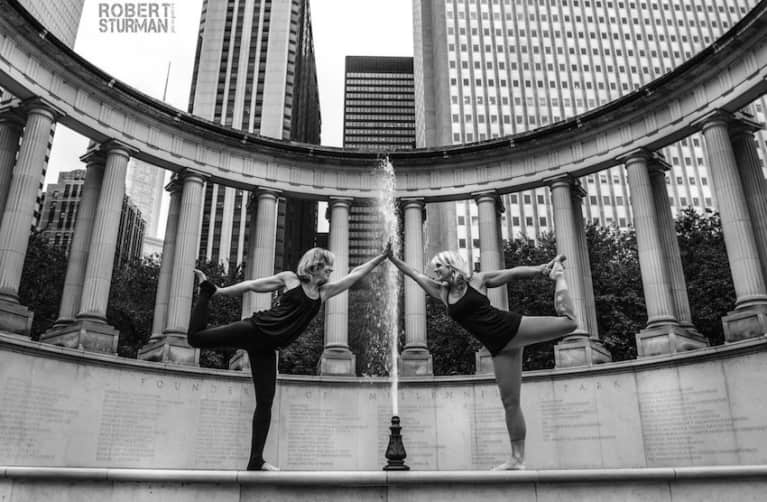 Ginny Wells and Cilla Stoll: Millennium Park
Warrior I (Virabhadrasana I) With Backbend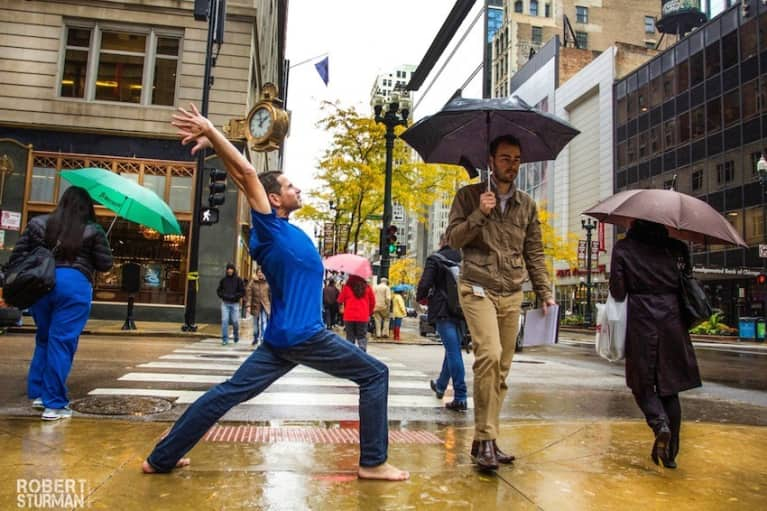 Bernardo Isacovici: Downtown Chicago.
Forearm Stand (Pincha Mayurasana) With Split Legs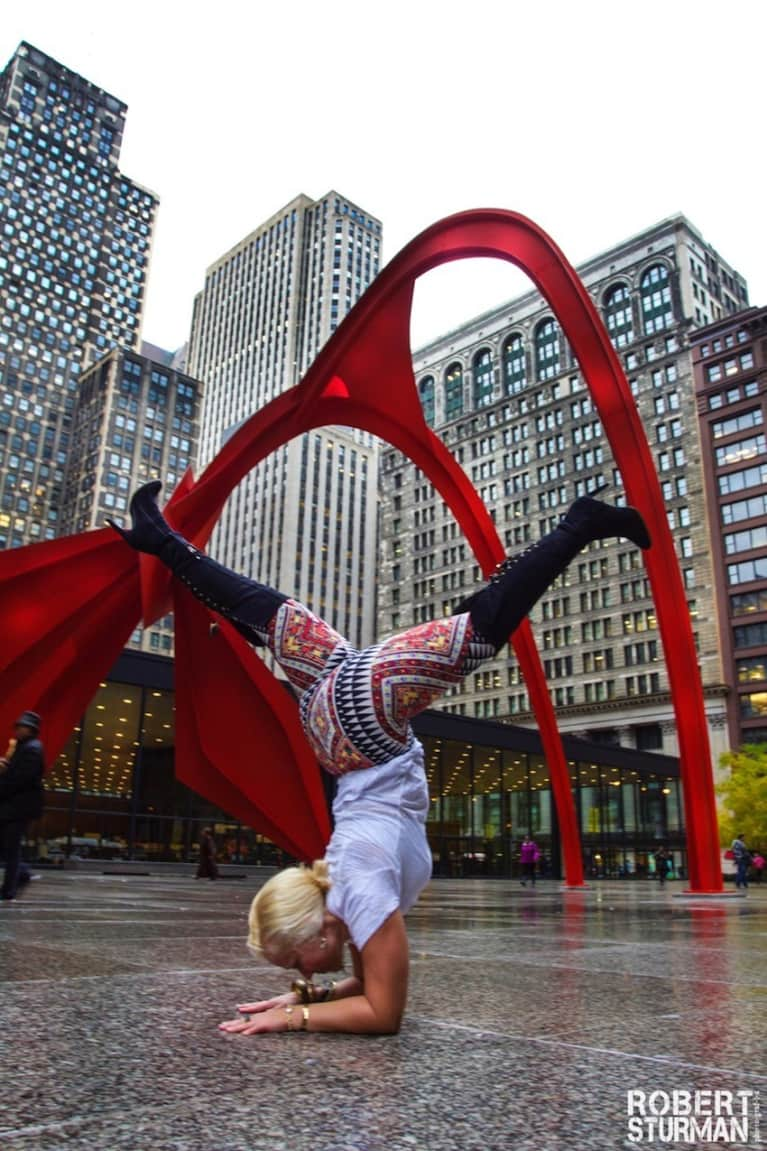 Kassie Meeks: Alexander Calder's Flamingo
Dancer's Pose + Self-Portrait