Perfect Weekday Breakfast: Healthy Banana Split
Our bodies need fuel first thing in the morning to be able to perform its best, control weight and strengthen our immune system. What kind of fuel you choose matters. The ideal breakfast is packed with protein and nutrients, not sugar or other refined carbohydrates. Here's a fun, healthy and delicious way to start your day!
Breakfast Banana Split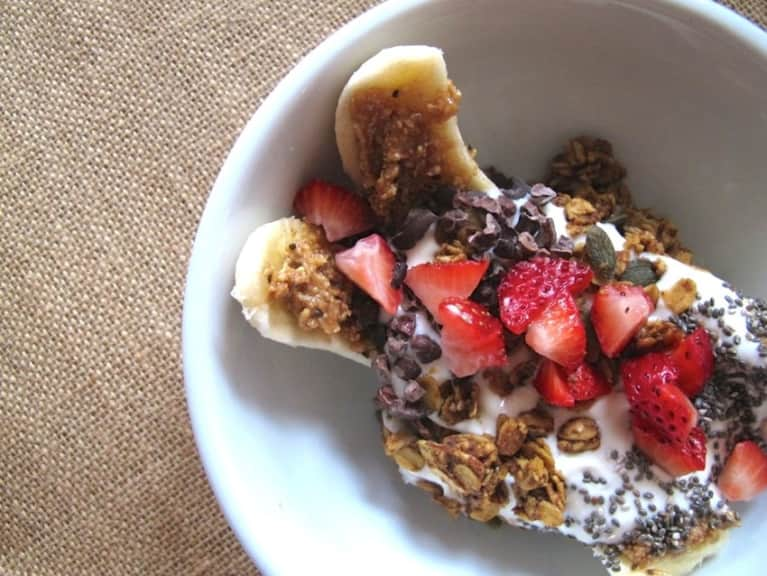 1 banana
2 tablespoons almond butter
6 oz. vanilla whole milk Greek yogurt
1 teaspoon chia seeds
2 tablespoons low or no sugar granola
1 tablespoon cacao nibs
2 chopped strawberries
Preparation
Peel banana and cut lengthwise. Spread each half with the almond butter and place into a bowl facing each other. Scoop the Greek yogurt into the bowl between the banana slices. Sprinkle the chia seeds, granola and cacao nibs onto the contents and place the chopped strawberries on top. Enjoy!
Photo courtesy of the author