5 Decluttering Tips to Start the New Year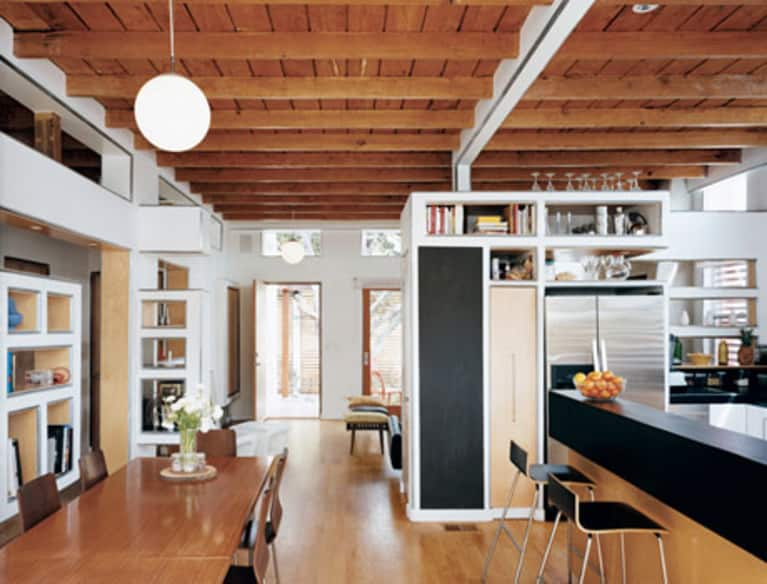 I will run every day. I will not eat carbs all year. I will be organized. These are the kinds of new years resolutions that can get you into trouble. They are not specific and maybe not realistic either. How about kicking off 2011 with some small, achievable decluttering goals that will send you in the right direction for the rest of the year?
One of the biggest blocks to clearing clutter is decision-making. Each of the areas listed below will take under fifteen minutes and won't involve much deliberation. Having small spaces in your home organized can help you to feel fresh and inspired to do more. These are quick and easy spots to target. You can go tackle one right now!
1. Medicine Cabinet: Take inventory of your medications and supplements. You don't have to make any decisions of your own – the date on the bottle will do it for you. Dump anything that is expired.  Consolidate like products. Throw away old samples. Leave cosmetics for the next time; you are starting simple.
Bonus step: With a sharpie, mark the expiration date on the outside of each container, so you will know when each item goes from healing to hindering.
2. Refrigerator Door: New year, new door. One cocktail party left you with jars of maraschino cherries and martini olives you will never use. Take a deep breath and know that you are not cleaning out a fridge, just a few tiny shelves. Check expiration dates and get rid of anything overdue. Keep a list of items that need replacing. Mustard and your organic ketchup are reasonable to keep on hand. Green Goddess from 2008? Good riddance.
Bonus Step: If you want to do up the door completely, take a stab at the outside of it as well. Do you have old menus or sticky notes hanging? Free promotional magnets from the dry cleaner that aren't holding anything? Time to toss those – make space for 2011.
3. Holiday Cards: We sent them. We got them. They were cute. Now they are clutter. What to do with that pile of holiday cheer? Some like to hang them until a set date, like the first snow or Valentine's Day. But if they are just sitting in a pile on the kitchen table, then make a decision: put them in a marked large envelope and stow them away with your selective memorabilia or throw them out. I promise, you will get more next year.
Bonus Step: Designate an annual rule for holiday cards, so that when Santa comes calling next year, you will know where to put him.
4. Bedside Table: This is a small space by definition, so it can't hold much. You may have piles of books, magazines, junk mail, even bills. If you have a drawer, maybe there are pens, papers, ticket stubs, and other miscellany shoved in. Dump things you are not using, move books you are not reading, and decide what really belongs in the space next to where you sleep (you know what the sleep gurus would say). This won't take long and the results will help to start and end your day clearly.
Bonus step: Find a basic drawer-organizer (like this one) to fit into the bedside table. You will be glad to have a shuffle-free midnight search for a pen when you want to jot that dream down.
5. Socks: Create space and peace of mind by cleaning out your sock drawer. Chuck those with holes and all singles (sorry, their better halves are never coming back). Keep only the ones you actually wear.
Live in New York City and inspired to declutter? You can check out Sondra's great deal on 2-hours worth of organizing services over at MindBodyGreen NY.
image via kitchenisms