Ultimate Guacamole (For Cinco De Mayo & Every Other Day)
Packed with healthy fats, fiber, potassium, vitamin E, folic acid and B vitamins, it's no mystery that avocados are a nutrition wonder. And in honor of Cinco de Mayo, there is no better time to start mastering an ultimate guacamole recipe!
I love serving this dish with homemade tortilla chips and raw veggies, spread onto sandwiches and veggie burgers, and dolloped atop of vibrant salads. With such delicious flavors and versatility, the possibilities are endless!
Ultimate Guacamole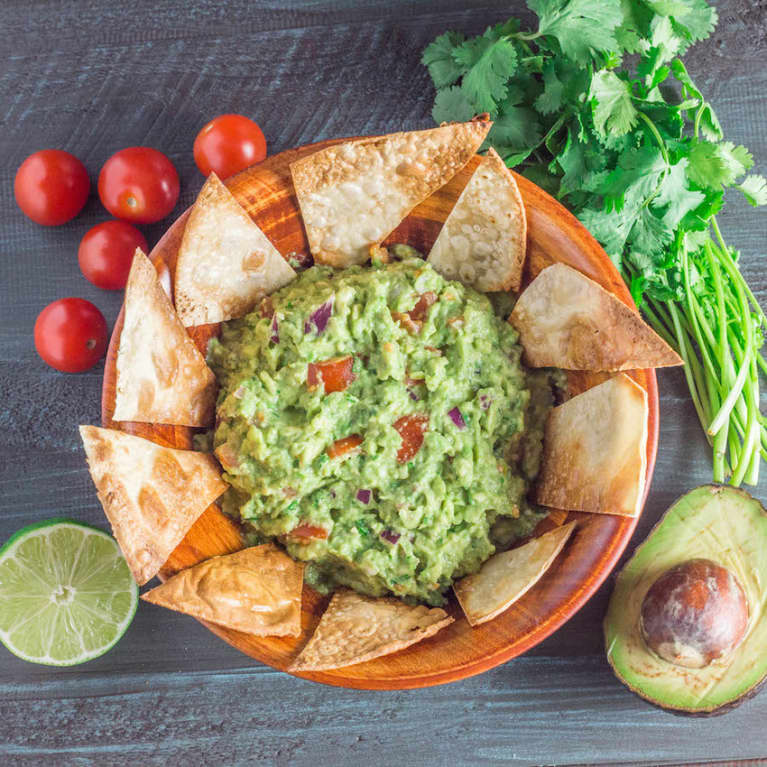 Serves 2-4 (Recipe can easily be multiplied for a crowd)
Ingredients
2 ripe avocados
1 lime
1/4 cup red onion, diced
1/4 cup cherry tomatoes, diced
1/4 cup fresh cilantro, chopped
1-2 cloves garlic, minced
1/2 jalapeño pepper, seeded and minced (optional)
1/2 teaspoon cumin
1/2 teaspoon sea salt
Preparation
Begin by mashing the avocado flesh in a bowl. Simply stir in the remaining ingredients until everything is nicely combined and serve.
Photo courtesy of the author