Upgrade to the Positive Thinking Channel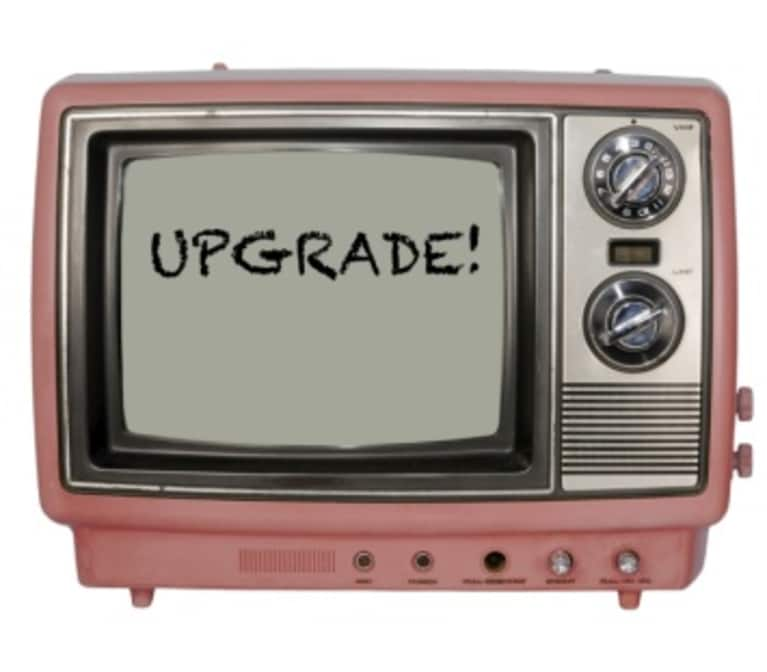 You've probably heard that all your problems are external manifestations that stem from a negative thought or belief inside you, so changing your life begins with changing your self talk. If you meditate or tried to change your thinking, you know self-awareness is not so easy. It takes daily practice because we all live with what is called ego mind or the low level consciousness that replays negative thoughts through our mind all day long.
Our mind is like a T.V. Ego mind is like the free channel we come born with in life. It's the channel that our mind flips back to whenever we are not paying attention to our thoughts or actively changing the channel through self awareness.
The thing is, that free channel we were all born with called ego mind thinking, causes us to keep us getting stuck in negative thought patterns. That's because this channel only plays what I call the "re-runs" or episodes from the past, like old memories that caused past guilt and shame, episodes of doubt and criticism. These are the episodes of our ego mind default channel and they are predominantly negative.
It take some real creativity to upgrade to the positive thinking channel. Sometimes, it takes all of our strength not to sit and stare at that default channel. For most of our life, before we became aware that there were other options like upgrading to the positive thinking channel, that was all we watched.
The path of life is the path towards becoming conscious, so it's inevitable that at some point, we will all become self-aware. Self-awareness is an experience that some people can't handle because it takes choosing to stay awake. It takes choosing to take ownership over your ability to change the channel. Let's face it. Lots of people love to sit on the couch like a slug and watch episodes that are not uplifting or positive. Self awareness takes commitment to your highest self, much like making good choices in food. You can nourish your mind by feeding yourself with the positive thinking channel or can consume negative episodes which result in a life of low grade unhappiness wrought with the effects of too much time on the ego channel: blame, guilt, shame, anger, anxiety and greed.
The simple act of changing the channel is the difference between being a passive participant living out a small version of who you were meant to be and being an active participant in living out your highest self.