Perfect Weekday Breakfast: Avocado Toast, Brooklyn Style
The trend of avocado toast is a near and dear friend to Iris Cafe, a local neighborhood cafe tucked away down the cobblestone streets of Brooklyn Heights. The much loved breakfast item has remained a staple since the restaurant opened its doors five and a half years ago.
The restaurant swears by its mustard/mayo combination and thick spread of avocado. This simple breakfast recipe will remind you to indulge in 'good' fats for a nourishing start to the day. Don't forget to add an egg or two, cooked to your liking.
Iris Cafe Avocado Toast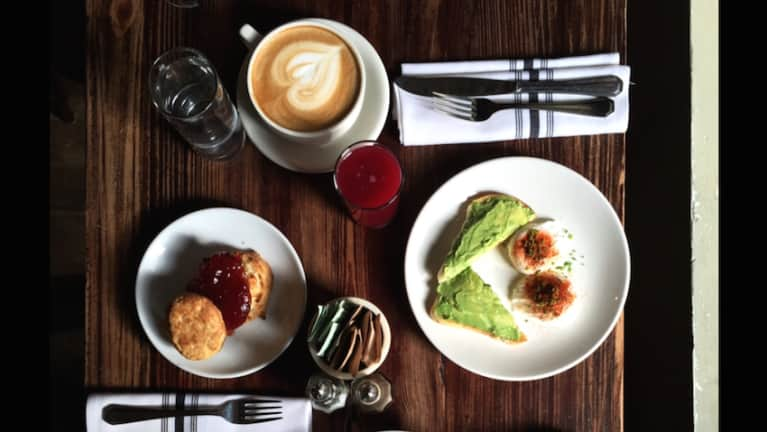 7-grain or gluten-free toast
1/2 teaspoon Dijon mustard
1/2 teaspoon mayonaise
1/2 ripe avocado
2 eggs
pinch of salt, pepper, paprika
fresh chives
Preparation
1. For the Dijon mayo: combine approximately 3 to 1 mayo and mustard, and spread on toasted bread.
2. Top with avocado and cut in diagonals. Poach, fry or scramble eggs to serve on the side. Sprinkle salt, pepper, paprika, chives on eggs to taste. Enjoy!
Photo courtesy of the author