#LoveYourLines Campaign Encourages Women To Flaunt Their Stretch Marks
The sun is emerging from behind the clouds. Things are starting to warm up. This means less clothing — shorts, skirts, and soon enough, bathing suits — you get the idea. You may think this is universally good news, but for some, it means a tougher time covering up those pesky stretch marks.
An estimated 80% of people have stretch marks, which are often caused by rapid growth, weight changes, or hormonal changes. They're most commonly associated with post-pregnancy bodies.
But what if you could change our mindset about them? What if, instead of treating them as some sort of flaw, we looked at them as beautiful battle scars. Stretch marks usually signifies that your body went through a dramatic change — by having a baby or losing weight. They're evidence of your journey. You are a tiger who earned her stripes.
That's the idea behind the hashtag #LoveYourLines that's gone viral recently. While the powerful Instagram account @LoveYourLines has been in existence for eight months now, the social media campaign garnered recent interest when model (and wife of John Legend) Chrissy Teigen posted this photo to Instagram showing off her "stretchies," as she's affectionately named them: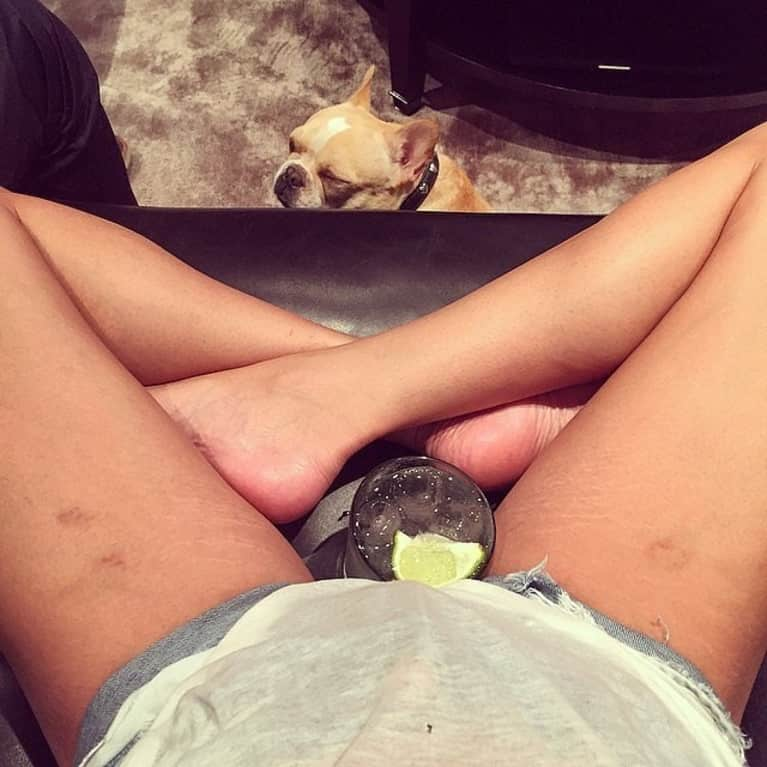 And last month, Rachel Hollis, a 32-year-old mother of three, proudly posted a photo (below) on both Facebook and Instagram showing off her body in a bikini — "flabby" belly, stretch marks, and all. She looks and sounds (in the caption) so confident — which, of course, translates to sexiness.
We love the positive message this campaign is spreading — especially since it's not backed by a brand. No one is trying to sell you anything. Women are supporting other women because — well, just because. We're coming together to push back against a culture that airbrushes away our so-called imperfections. Check out some more of the ways women of all shapes and sizes are showing love for their lines on social media: