Get Naked Fast: Diana Stobo's Inspirational Story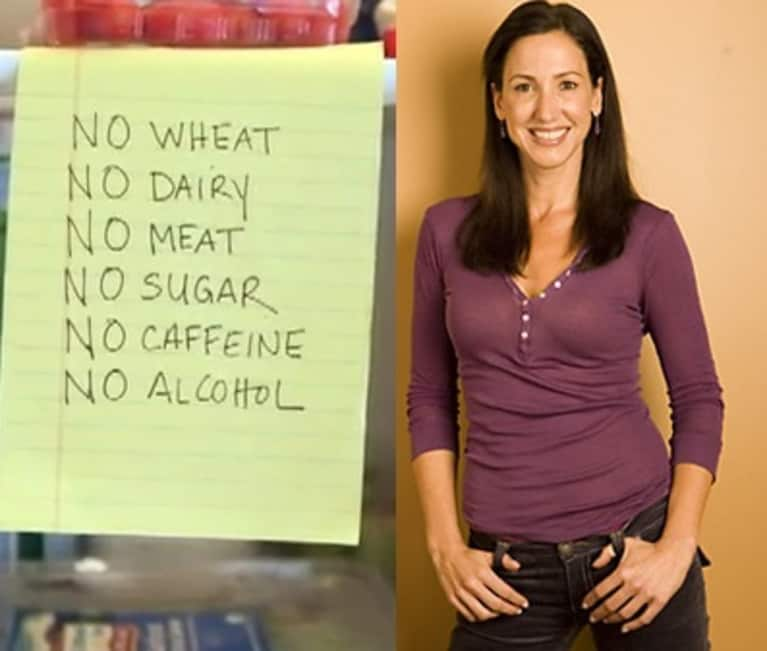 Can you believe that this woman was 247 pounds?! Diana Stobo says, "As I child I loved food... and it became my emotional crutch." It effected her self-esteem, and her weight was always a constant struggle. After marrying and giving birth through in vitro fertilization, Diana's body was so full of toxins, doctors diagnosed her as having toxemia.
She says, at age 35, she had chronic fatigue, thyroid issues, and even a bleeding ulcer which landed her in the emergency room. All doctors did was prescribe more pills; however, this was a "pivotal moment" in Diana's life as she threw her medicine away and began to look at "food as her medicine."
Diana posted the above note on her fridge to inspire her eating everyday. Within ten days she dropped ten pounds, and her plant-based diet replaced her thyroid medication. Her "life transformed before her eyes" and people noticed a difference immediately.
If you're looking to make a lifestyle change and eat more veggies in 2011, Diana's inspiring five-minute video below is a must-watch.