3 Cookies That Are Secretly Good For You
Let us preface with the fact that a cookie, by nature, is a treat. But these three options, from food blog turned cookbook, Chocolate-Covered Katie, are treats you can feel good about, featuring ingredients like carrots, flax, dates, coconut and more. Check 'em out.
Carrot Raisin Cookie Bites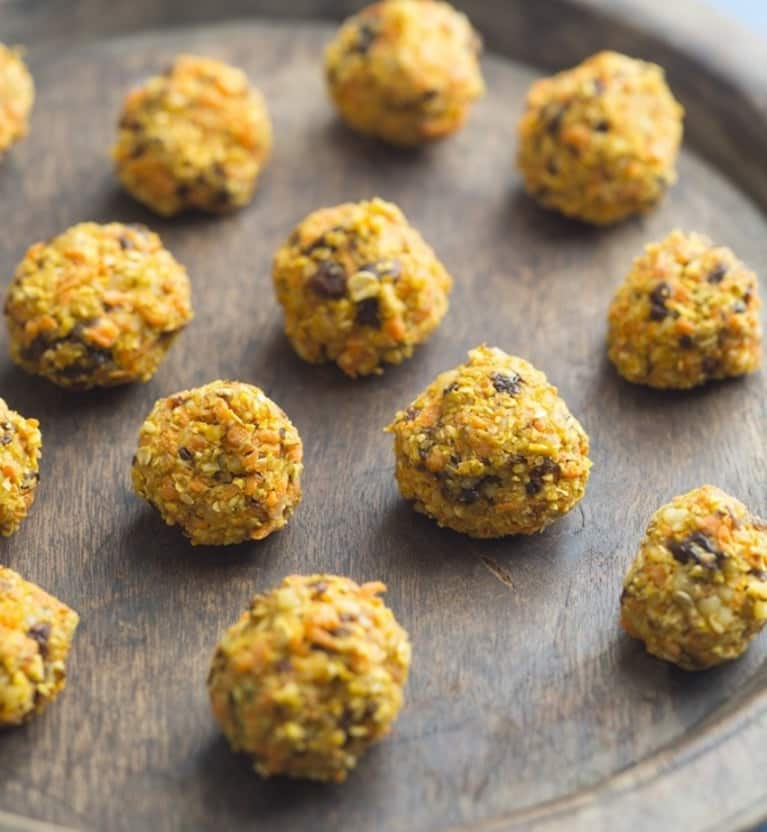 Makes 14 to 16 bites
Ingredients
1 small carrot, peeled and cut into coins
1⁄2 cup raisins
1⁄2 cup walnuts
1⁄4 cup plus 2 tablespoons quick cooking oats
1⁄4 teaspoon cinnamon
1⁄8 teaspoon plus
1⁄16 teaspoon salt
1⁄4 cup shredded coconut, optional
Preparation
1. Combine all ingredients in a high-quality food processor and process very well.
2. Transfer the mixture to a gallon-sized resealable plastic bag and smush into a ball. Open the bag and shape the dough into about 15 balls, using your hands or a cookie scoop.
3. Refrigerate in a covered container for up to 2 weeks, or freeze for up to 2 months.
I Heart Chocolate Chip Cookie Dough Bars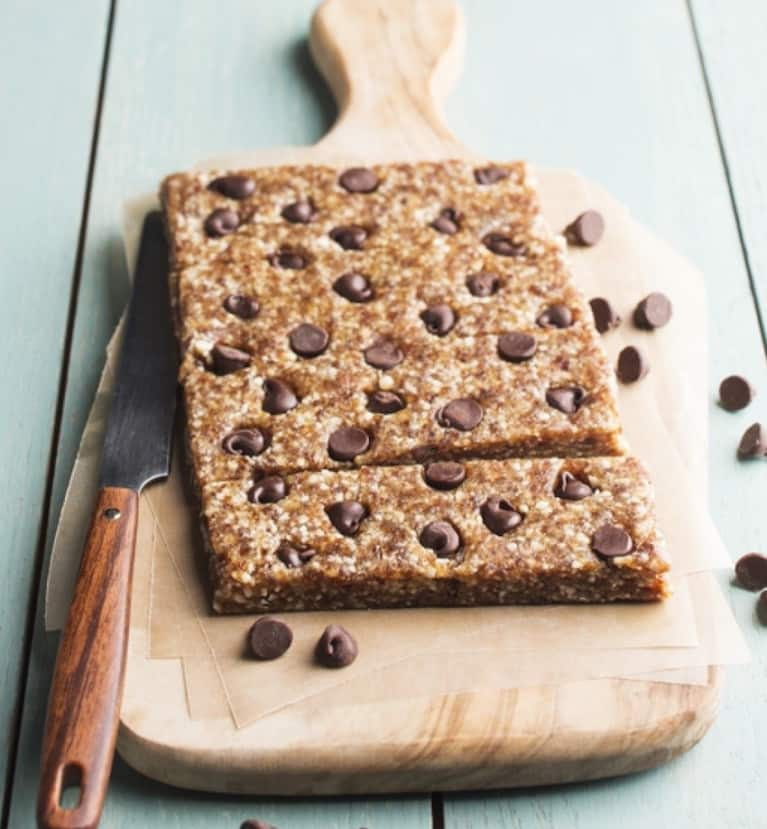 3 cups packed pitted dates
1 ½ cups raw nuts of choice
1 ½ teaspoons pure vanilla extract
½ teaspoon salt
1 ounce chocolate bar of choice, optional
chocolate chips or homemade chocolate chips for garnish
Preparation
1. In a high-quality food processor, blend all the ingredients except the chocolate chips until a fine crumble forms. If the mixture is too dry, add up to 1 tablespoon water.
2. Divide the dough evenly between 2 gallon-sized resealable plastic bags and smush each into a ball.
3. With the dough still inside a bag, use a rolling pin to roll it out until it fills up the entire bag. Repeat with the second bag.
4. Cut away the top sides of the bags so that the dough is exposed.
5. Using a knife or a cookie cutter, cut into bars. Press a few chocolate chips into each bar if desired.
6. Store leftovers in a covered container at room temperature for up to 3 days, refrigerate for up to 2 weeks, or freeze for up to 2 months.
Chewy Oatmeal Crinkle Cookies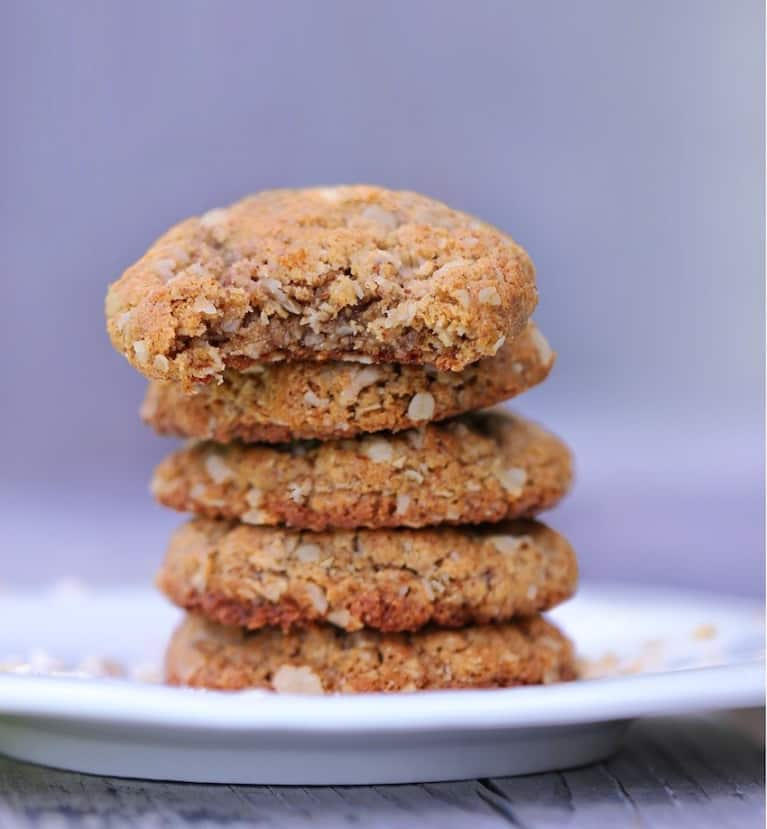 Makes 15-20 cookies
Ingredients
31⁄2 tablespoons melted coconut oil
2 tablespoons milk of choice
1 tablespoon ground flax
1⁄4 teaspoon pure vanilla extract
3⁄4 cup quick-cooking oats
1⁄2 cup spelt flour
1⁄2 cup brown sugar, date sugar, or coconut sugar
3⁄8 teaspoon baking soda
1⁄4 teaspoon salt pinch pure stevia extract
Preparation
1. Line a baking sheet with parchment paper and set aside.
2. In a small mixing bowl, whisk together the oil, milk, ground flax, and vanilla. Allow to sit for at least 5 minutes.
3. In a large mixing bowl, combine all remaining ingredients and stir very well.
4. Pour wet ingredients into dry and stir until a dough forms.
5. Transfer dough to a gallon-sized resealable plastic bag and smush into a big ball. Remove dough from the bag.
6. Using your hands or a cookie scoop, roll or form the dough into 15 to 20 balls and place on the prepared baking sheet about 2 inches apart.
7. Freeze for 15 minutes, or refrigerate for 4 hours. The dough balls can also be frozen for up to a month.
8. When ready to bake, preheat the oven to 350 degrees F. For chewy cookies, bake for 8 minutes. For crispy cookies, bake for 10 minutes. The cookies will look underdone at first, but this is what you want; they continue to cook as they cool.
9. Remove from the oven and allow to cool for at least 10 minutes before removing from the sheet. Store leftovers in a covered container at room temperature for up to 3 days.
*For gluten-free oatmeal cookies, substitute Bob's Red Mill gluten-free all-purpose baking flour for the flour.
Recipes from CHOCOLATE COVERED KATIE by Katie Higgins. Copyright (c) 2015 by Katie Higgins. Used with permission by Grand Central Life & Style. All rights reserved.