The NFL Is Finally Hiring Its First Full-Time Female Official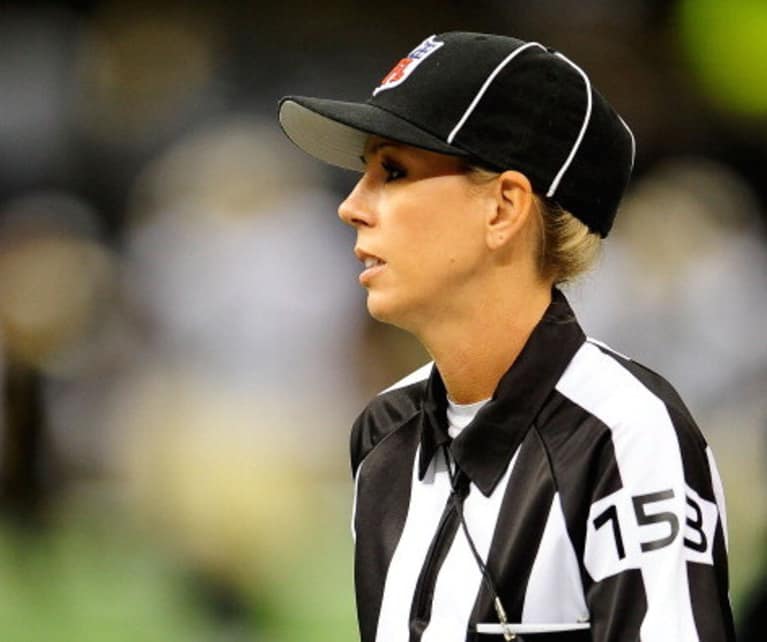 For the latest edition of That Hasn't Happened Yet? we bring you some news from the world of professional sports: The NFL is hiring its first-ever full-time female game official. The Baltimore Sun's Aaron Wilson broke the good news this morning on Twitter.
The pioneer in stripes is Sarah Thomas, who first became the first female to officiate an NCAA football game in 2007 and then the first woman to officiate a bowl game in 2009. She has also spent time in the NFL's developmental program for officials while simultaneously helping teams during training camp.
In 2013, it was reported that the league was considering the Mississippi native for a full-time job sometime in 2014, but apparently the opportunity fell through.
2015 is finally her year.
She will not, however, be the first female to officiate an NFL game. Shannon Eastin snagged that title when she worked as a replacement ref during the referee lockout of 2012.
We're excited to see this zebra show off her stripes in the big leagues this coming season.
(h/t CBS Sports)