Happy Birthday, E.B. White! 16 Quotes That Make Sense Of Life
Editor's note: This post was edited and republished on July 11, 2016.
Beloved children's author, prolific essayist and talented editor E.B. White would have been 117 today.
Most famous for Charlotte's Web, Stuart Little and The Trumpet of the Swan, White was also an editor at The New Yorker for decades and published more than 17 books of essays, prose and poetry before his death in 1985. He even won a special Pulitzer Prize in 1978 that cited "his letters, essays and the full body of his work."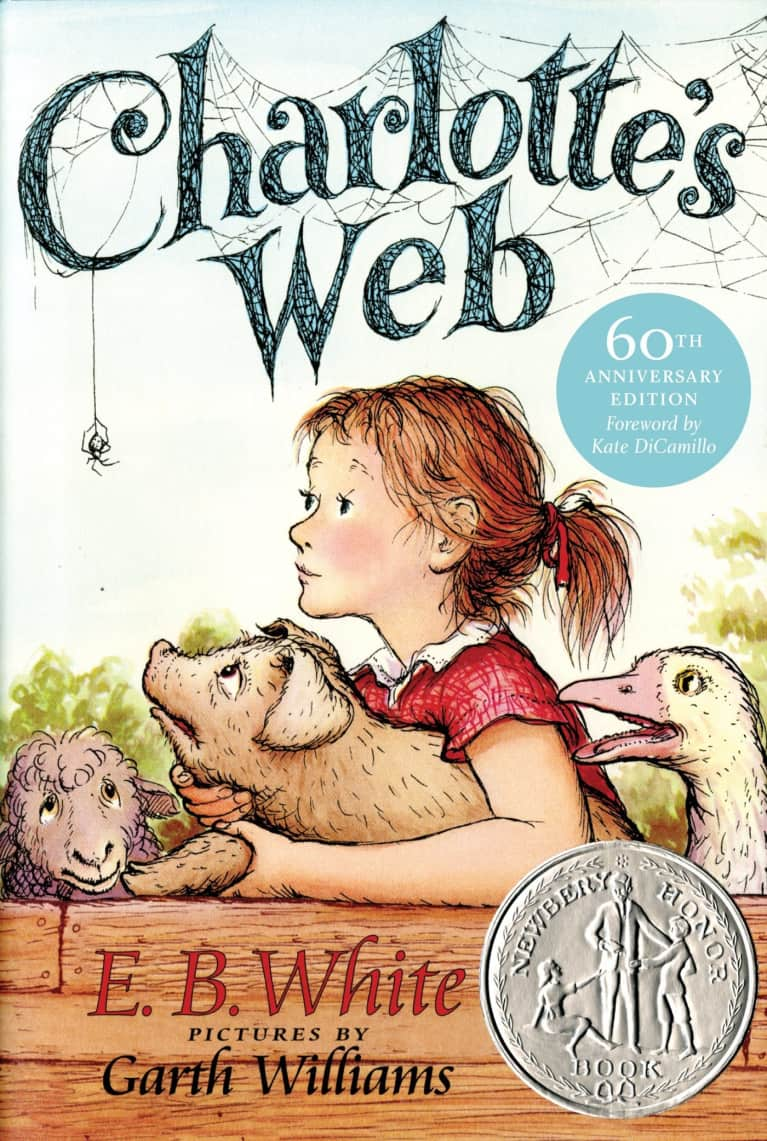 To honor his substantial and lasting contributions to literature (who among us hasn't read at least one work by White?), here are 16 quotes that showcase his irreverent, playful view of the world. We hope they inspire you to view things a little differently today.
1. We should all do what, in the long run, gives us joy, even if it is only picking grapes or sorting the laundry.
2. The world is full of people who have never, since childhood, met an open doorway with an open mind.
3. I would feel more optimistic about a bright future for man if he spent less time proving that he can outwit Nature and more time tasting her sweetness and respecting her seniority.
4. The only sense that is common in the long run, is the sense of change and we all instinctively avoid it.
You're terrific as far as I am concerned.
5. Humor can be dissected, as a frog can, but the thing dies in the process and the innards are discouraging to any but the pure scientific mind.
6. One of the most time-consuming things is to have an enemy.
7. I arise in the morning torn between a desire to improve the world and a desire to enjoy the world. This makes it hard to plan the day.
8. Genius is more often found in a cracked pot than in a whole one.
9. You have been my friend … That in itself is a tremendous thing. — Charlotte's Web
10. As long as there is one upright man, as long as there is one compassionate woman, the contagion may spread and the scene is not desolate. Hope is the one thing left to us in a bad time.
11. Hang on to your hat. Hang on to your hope. And wind the clock, for tomorrow is another day.
You have been my friend … That in itself is a tremendous thing.
12. When my wife's Aunt Caroline was in her nineties, she lived with us, and she once remarked: 'Remembrance is sufficient of the beauty we have seen.' I cherish the remembrance of the beauty I have seen. I cherish the grave, compulsive word.
13. Life's meaning has always eluded me and I guess it always will. But I love it just the same.
14. Safety is all well and good: I prefer freedom. ― The Trumpet of the Swan
15. You're terrific as far as I am concerned.
16. Life is like writing with a pen. You can cross out your past but you can't erase it.