Happy Birthday, Walt Whitman! 19 Of His Greatest Quotes To Inspire You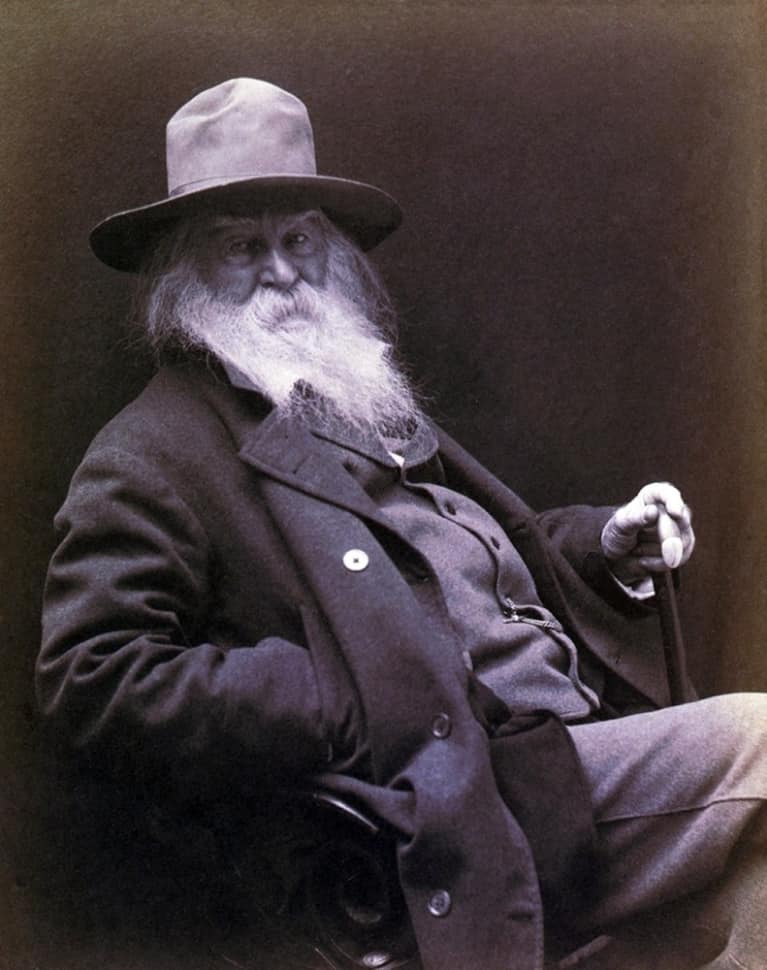 One of the most influential American poets of all time and the father of free verse, Walt Whitman would have been 196 today.
His seminal work Leaves of Grass is the ultimate celebration of life, humanity, nature, and the strength of the human body and spirit. He wanted to bring poetry to everyone and through his writing, developed a singularly American voice.
So to honor the country's first "poet of democracy," here are 19 quotes from his poetry, essays and speeches to hopefully push you to be inspired by yourself and think of your body, mind and spirit as curious, wonderful things.
"Be curious, not judgmental."
"I celebrate myself, and sing myself."
"Each of us inevitable; / Each of us limitless—each of us with his or her right upon the earth."
"Keep your face always toward the sunshine - and shadows will fall behind you,""I exist as I am, that is enough."If any thing is sacred, the human body is sacred."
"Do I contradict myself? Very well, then, I contradict myself; I am large — I contain multitudes."
"Do anything, but let it produce joy."
"Not I, nor anyone else can travel that road for you. / You must travel it by yourself. / It is not far. It is within reach. / Perhaps you have been on it since you were born, and did not know. / Perhaps it is everywhere — on water and land."
"If any thing is sacred, the human body is sacred."
"Peace is always beautiful."
"That you are here — that life exists, and identity; / That the powerful play goes on, and you will contribute a verse."
"These are the days that must happen to you."
"I celebrate myself, and sing myself ..."
"Have you heard that it was good to gain the day? I also say it is good to fall, battles are lost in the same spirit in which they are won."
"We convince by our presence."
"Re-examine all you have been told. Dismiss what insults your soul."
"I am satisfied ... I see, dance, laugh, sing."
"I dote on myself, there is that lot of me and all so luscious."
"After you have exhausted what there is in business, politics, conviviality, and so on — have found that none of these finally satisfy, or permanently wear — what remains? Nature remains."
"If you done it, it ain't bragging."