Happy Birthday, Cheryl Strayed! 15 Of Her Greatest Quotes To Inspire You
September 17, 2015 — 9:48 AM
Author Cheryl Strayed is 47 years old today. Memoirist, novelist and essayist, Strayed became a household name with the publication of her 2012 book, Wild, a story of self-discovery during a 1,100-mile hike on the Pacific Crest Trail in 1995.
When her mother passed away unexpectedly from cancer, 22-year-old Strayed lost herself to drugs, sex and toxic relationships. Strayed — a novice hiker — decided the only way she could fix herself and find direction was to embark on a three-month hike, solo. Testing her physical, mental and emotional strength with every step, Strayed turned her journey into a deeply honest memoir about family, solitude, courage and rediscovery.
So to the woman who took on a desert, a frozen landscape and several mountain ranges alone with nothing but a (large) backpack, we wish a very happy birthday. May these 15 quotes from Strayed inspire you to act with courage today and all the days to come.
***
Most things will be OK eventually, but not everything will be. Sometimes you'll put up a good fight and lose. Sometimes you'll hold on really hard and realize there is no choice but to let go. Acceptance is a small, quiet room. ― Tiny Beautiful Things
Fear, to a great extent, is born of a story we tell ourselves, and so I chose to tell myself a different story. — Wild
I'll never know, and neither will you, of the life you don't choose. We'll only know that whatever that sister life was, it was important and beautiful and not ours. It was the ghost ship that didn't carry us. There's nothing to do but salute it from the shore. ― Tiny Beautiful Things
The best thing you can possibly do with your life is to tackle the motherfucking shit out of it.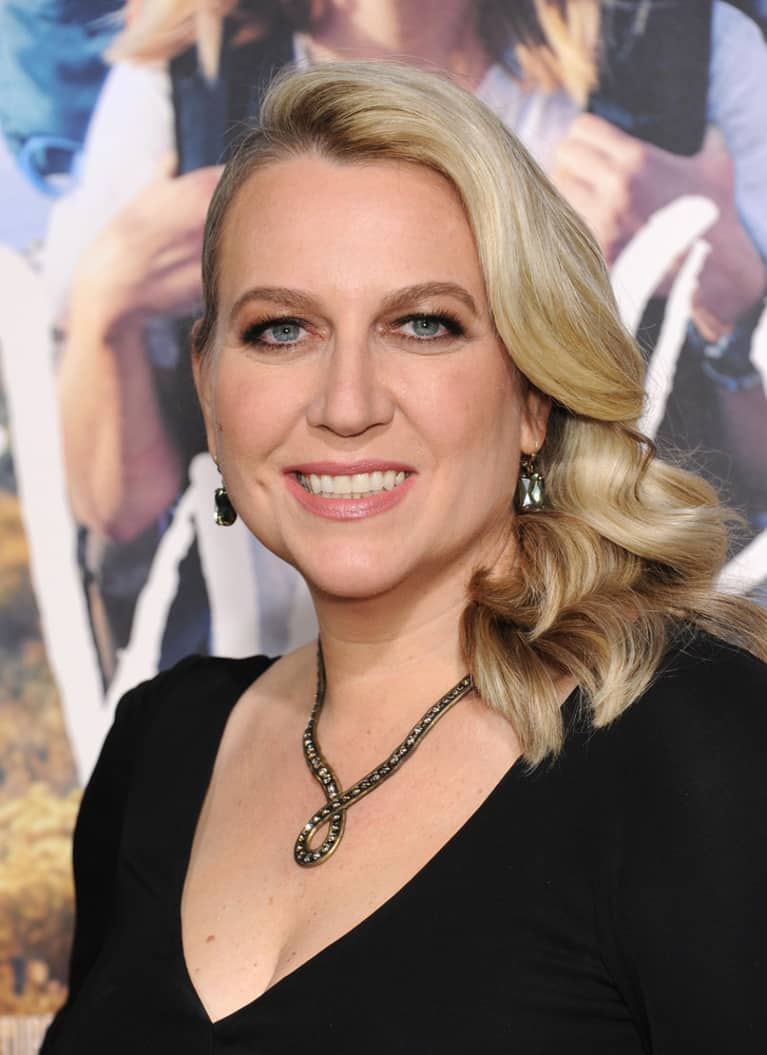 I knew that if I allowed fear to overtake me, my journey was doomed. Fear, to a great extent, is born of a story we tell ourselves, and so I chose to tell myself a different story from the one women are told. I decided I was safe. I was strong. I was brave. Nothing could vanquish me. — Wild
I often get emails from readers who tell me we're connected because their lives are so very much like mine — similar childhoods, similar losses, similar struggles. This experience has been a great reminder to me how very connected we are, in spite of our differences.
Don't surrender all your joy for an idea you used to have about yourself that isn't true anymore. ― Tiny Beautiful Things
[The hike] gave me a new perspective on my worth and my abilities, and it put back in scale what matters. It made me both more humble and stronger, and gave me a sense of how small I was in this world.
How wild it was, to let it be. — Wild
Go, because you want to. Because wanting to leave is enough. ― Tiny Beautiful Things
I didn't know where I was going until I got there. — Wild
There's no way to know what makes one thing happen and not another. What leads to what. What destroys what. What causes what to flourish or die or take another course. — Wild
Whatever happens to you belongs to you. Make it yours. Feed it to yourself even if it feels impossible to swallow. Let it nurture you, because it will. ― Tiny Beautiful Things
I was amazed that what I needed to survive could be carried on my back. And, most surprising of all, that I could carry it. — Wild
The only way to do something like this is to decide that you aren't going to let fear rule you. Before I set out I had to really make an agreement with myself, inside myself, not to be afraid. I calmed myself down — a healthy way of mind control.