Why You Should Eat More Bananas (With 3 Recipes)
Bananas have kind of been getting a bad rap. Said to be high in sugar and starch, people have been eschewing it in favor of the beloved berry family. Marco Borges, founder of 22 Days Nutrition, begs to differ and thinks the banana should be back on the breakfast and snack plate. Here's what he has to say:
Bananas are high-potassium, making them good for your heart, and their sterol content makes them good for your cholesterol levels, and their fiber makes them good for decreasing your risk of heart disease. And bananas are an excellent choice for endurance athletes, with vitamins and minerals, easy to tote and yummy to eat. A 2012 study discovered that consuming half a banana every fifteen minutes gave long-distance cyclists as much energy as sports drinks would have.
Here are three great ways to eat them:
Oatmeal with Banana and Blueberries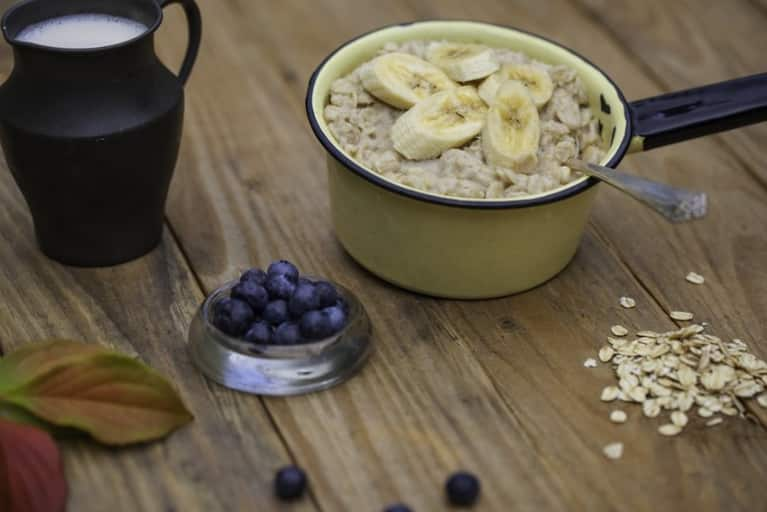 1 cup of almond milk (or other nondairy milk substitute)
½ cup of quick oats (steel-cut oats take a bit longer to cook)
1 banana
½ cup of fresh blueberries
Preparation
1. Combine oats and almond milk in a pot over high heat.
2. Stir until it comes to a simmer and desired consistency is reached.
3. Pour mixture into a bowl and top with sliced banana and blueberries.
Toast with Nut Butter and Blueberries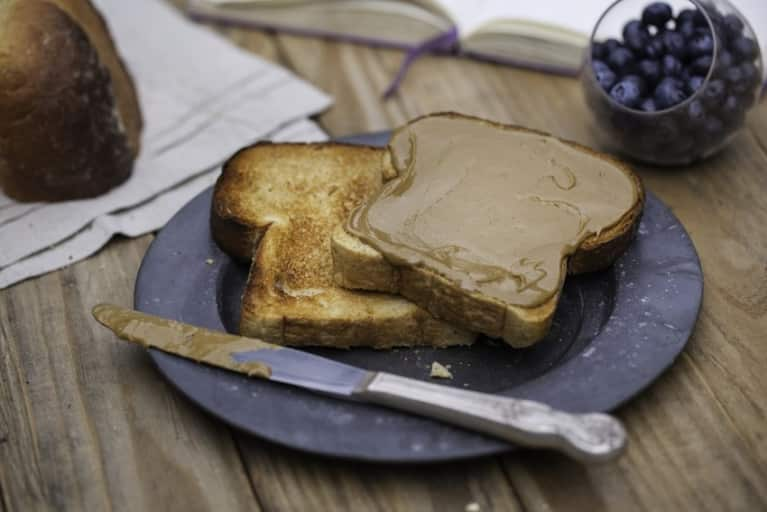 Just two minutes to make! If you don't have two minutes for the most important meal of the day, then you may want to reconsider how your day begins. A solid, healthy breakfast will get you ready to go! Blueberries are full of anthocyanins that provide good health as well as their deep purple color. They are also a great source of vitamin C, offering nearly a quarter of your daily requirement in just one serving. Vitamin C boosts your immune system, and it also helps your gums stay healthy. If you're looking for fiber, manganese, and antioxidants, eat a cup of blueberries and feel good about your morning.
Ingredients
2 slices of vegan and gluten-free bread
2 tbsp. of almond butter or sunflower butter
1 banana
1 cup of blueberries
Preparation
1. Spread almond or sunflower butter on toasted bread.
2. Top with banana slices and blueberries.
French Toast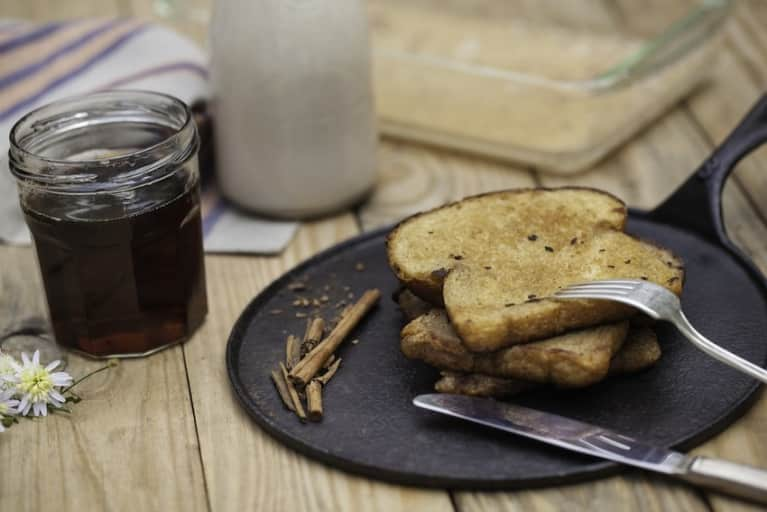 French toast in a diet book? That's right. With the right ingredients, you can enjoy your favorite foods and still give yourself the health benefits of eating plants!
Ingredients
4 slices of vegan and gluten-free bread
1 ripe banana
1. cups of almond milk
½ tablespoon milled flaxseed
1 dash cinnamon
½ teaspoon vanilla
Preparation
1. In a large mixing bowl mash banana.
2. Add almond milk, vanilla, cinnamon, and flax and stir.
3. Coat skillet with coconut oil and preheat to medium.
4. Once your skillet is hot, dip your slices into the mixture and flip to ensure both sides are completely covered.
5. Cook until golden brown on each side.
6. Serve immediately and top with maple syrup.