Happy Birthday, Shakespeare! 28 Of His Quotes To Live By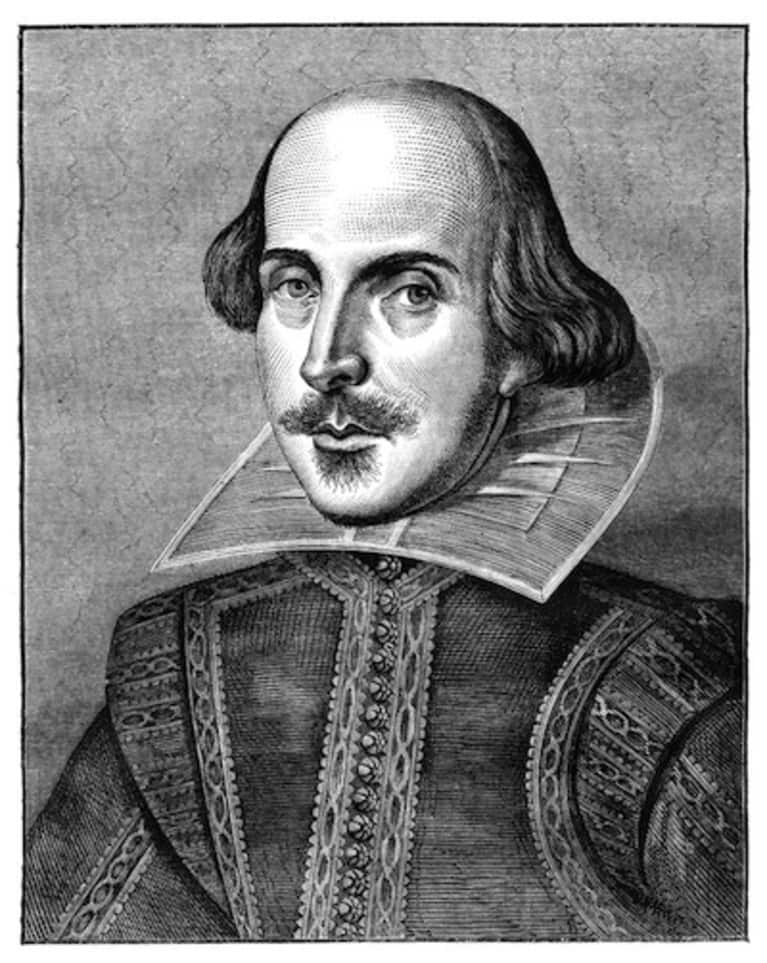 Though he wrote over 400 years ago, the words of Shakespeare have managed to transcend time and remain highly relatable, inspiring and applicable to modern life.
Seeing as today marks the Bard's 361st "birthday" (his actual date of birth is unknown; April 23 is when scholars believe he was born), what better way to celebrate his timeless wisdom and prose than with a collection of quotes from his works?
These 28 lines, some better known than others, span all facets of life: love, death, knowledge, friendship, self-worth, etc. Regardless of whether or not you paid attention in your high school English classes, you can no doubt take something here and apply it to your everyday.
If nothing else, doesn't someone who authored 38 plays and 154 sonnets deserve a little celebrating?
"Nothing ventured, nothing gained." — The Merchant Of Venice
"We know what we are, but know not what we may be!" — Hamlet
"One half of me is yours, the other half yours. Mine own, I would say; but if mine, then yours, and so all yours." — The Merchant of Venice
"The fault, dear Brutus, is not in our stars, But in ourselves, that we are underlings." — Julius Caesar
"Fortune brings in some boats that are not steer'd." — Cymbeline
" ... be not afraid of greatness. Some are born great, some achieve greatness, and some have greatness thrust upon 'em." — Twelfth Night
"This bud of love, by summer's ripening breath, may prove a beauteous flower when next we meet." — Romeo and Juliet
"Have patience and endure." — Much Ado About Nothing
" ... it is not enough to speak, but to speak true." — A Midsummer Night's Dream
"And seeing ignorance is the curse of God, Knowledge the wing wherewith we fly to heaven." — 2 Henry VI
"Our wills and fates do so contrary run That our devices still are overthrown; Our thoughts are ours, their ends none of our own." — Hamlet
"Never shame to hear what you have nobly done." — Coriolanus
"Our doubts are traitors and make us lose the good we oft might win by fearing to attempt." — Measure For Measure
"This above all: to thine own self be true." — Hamlet
"All the world's a stage, And all the men and women merely players: They have their exits and their entrances; And one man in his time plays many parts ..." — As You Like It
"Thought is free." — The Tempest
"If music be the food of love, play on ..." — Twelfth Night
"Love looks not with the eyes, but with the mind" — Midsummer Night's Dream
"Nothing can come of nothing." — King Lear
"When Envy breeds unkind division: There comes the ruin, there begins confusion." — 1 Henry VI
"Love sought is good, but giv'n unsought is better." — Twelfth Night
"I am glad I was up so late, for that's the reason I was up so early." — Cymbeline
"Wrath makes him deaf." — 3 Henry VI
"A friend should bear his friend's infirmities." — Julius Caesar
"Do you think because you are virtuous, that there shall be no more cakes and ale?" — Twelfth Night
"No legacy is so rich as honesty." — All's Well That Ends Well
"Action is eloquence." — Coriolanus
"Love alters not with his brief hours and weeks, / But bears it out even to the edge of doom. / If this be error and upon me proved, / I never writ, nor no man ever loved." — Sonnet 116