DIY: Make Your Own Yoga Mat Carrying Strap
Our editors have independently chosen the products listed on this page. If you purchase something mentioned in this article, we may
earn a small commission
.
Love getting your yoga on? Then you could probably use this easy-to-make carrying strap!
In this project, I'll show you how to make your own basic strap that can be adjusted to fit any yoga mat. You can even use the same method to create a strap for a camping mattress, picnic blanket, or rug — though I'm not sure why you'd need to carry a rug around town.
This project is also a great Sewing 101 tutorial for those of you who never got instruction from your mom or home economics teacher.
Gym Projects: Yoga Mat Carrying Strap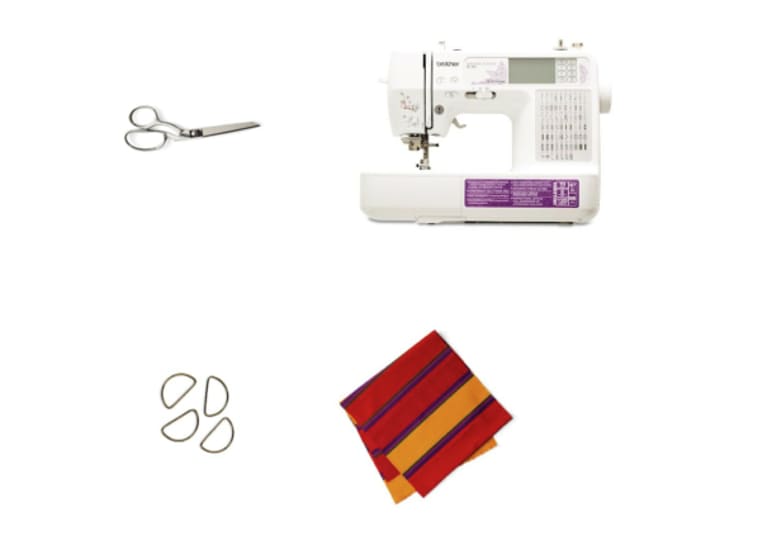 Materials & Tools:
1 ½-inch D-rings
1 ¼ yards thick fabric
Sewing pins
Sewing machine
Fabric scissors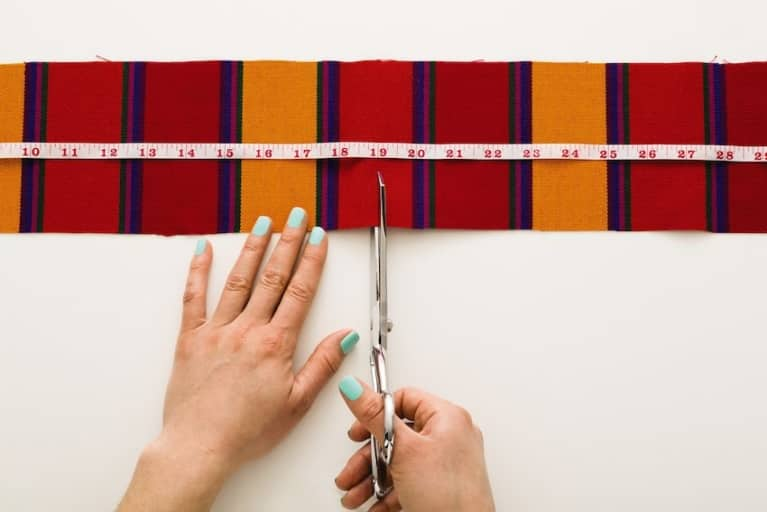 Step 1:
Cut three strips of fabric. One will be the shoulder strap, and two will be belt- like straps that wrap around your yoga mat. The shoulder strap should be 38 inches long by 3 inches wide — based on 1½-inch D- rings.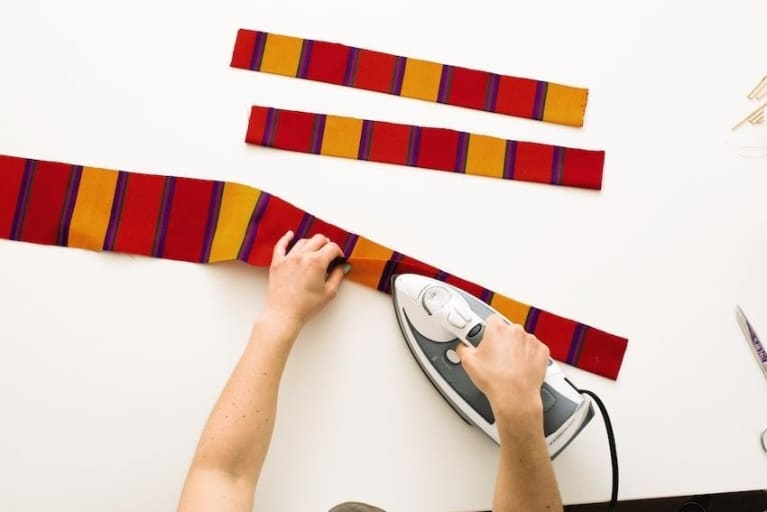 Step 2:
To create the mat straps, measure the circumference of your yoga mat when it is rolled up. Add 6 inches and cut your fabric to that measurement by 3 inches wide. For my strap, the measurement was 19 inches by 3 inches.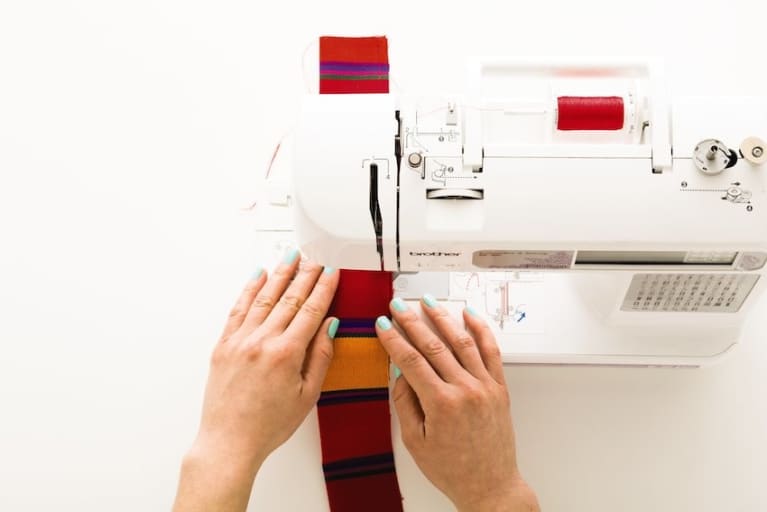 Step 3:
Fold each piece in half lengthwise, with the inside of the fabric facing out. Iron and sew along the edge of each strap.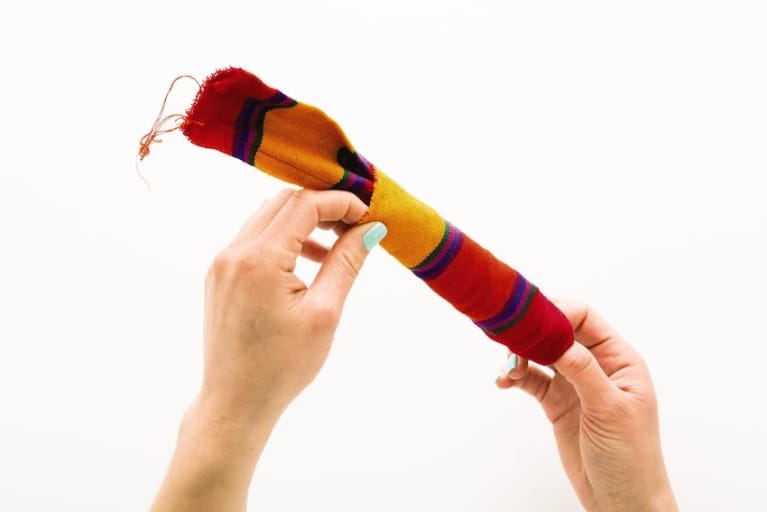 Step 4:
Turn all three straps inside out, so that the front fabric is facing the right way. Iron them!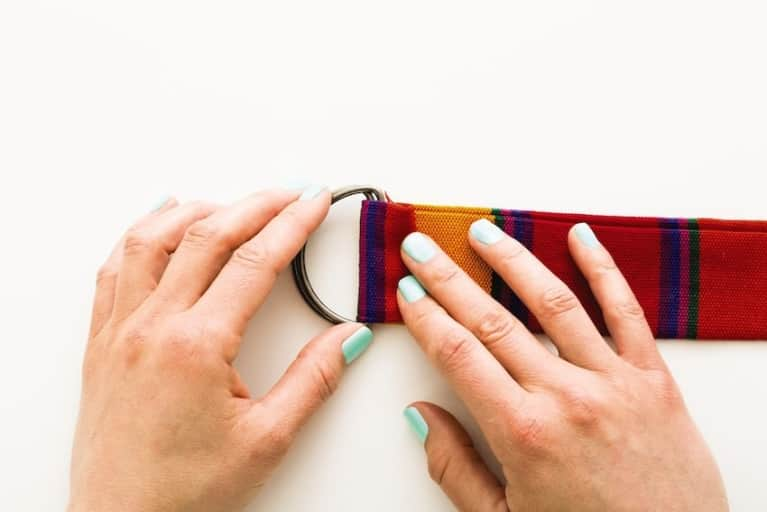 Step 5:
Add D-rings to the end of the shorter mat straps by folding the ends of the straps through the rings and sewing them into place. You will need two D- rings on each strap, and there should be about an inch of fabric folded over the rings.
Make sure to sew a proper hem by folding the edge twice. Now hem the other end of these straps. Do this with both mat straps.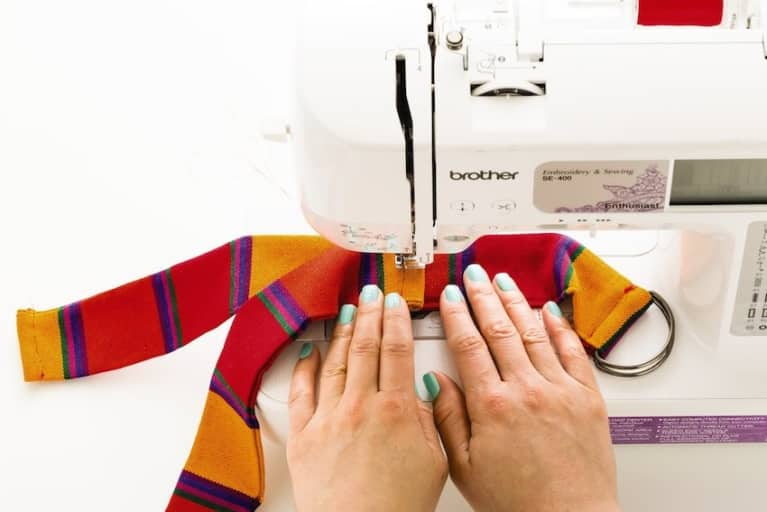 Step 6:
Lay one of your D-ring straps flat and then place the longer strap perpendicular to the D-ring strap and right in the middle.
Step 7:
Take the long strap and fold the edge over twice. Then sew that piece to the shorter strap. Repeat the same steps with your other mat strap, and you're done!