An Inspiring Yogi Takes His First Hike
Some things flow straight from the soul — effortlessly and without thought. That's how my work in the past with Tommy Valencia has been.
But this glorious, spontaneous afternoon, high up in the Santa Monica Mountains, was different — it was Tommy's first hike since he had his left leg amputated just two years ago.
I'd been wanting to take him to the mountains for a shoot, but I was hesitant — I wasn't sure it was possible, or that it was my place to push the boundaries of possibility for him. But the other day, he told me that he just ran the Los Angeles marathon. After learning that, the gates of adventure were open and we headed to the top of the world for some yoga.
Tommy writes:
"This was my first hike up an extraordinary terrain. Each rock, and difficult angle had me so focused, that I was unaware of the beauty that surrounded me. It was not until I reached the summit, did I feel and embrace the beauty of nature that surrounded me. I was awestruck and grateful to go all the way. Yoga has taught me to be more in touch with my truth, regardless of moments of fear, anxiousness, and being restless. My yoga practice has provided harmony to my life and allowed me to let go and fly. It has provided me with the necessary tools to practice with purpose, concentrating and focusing in the moment. That's it!"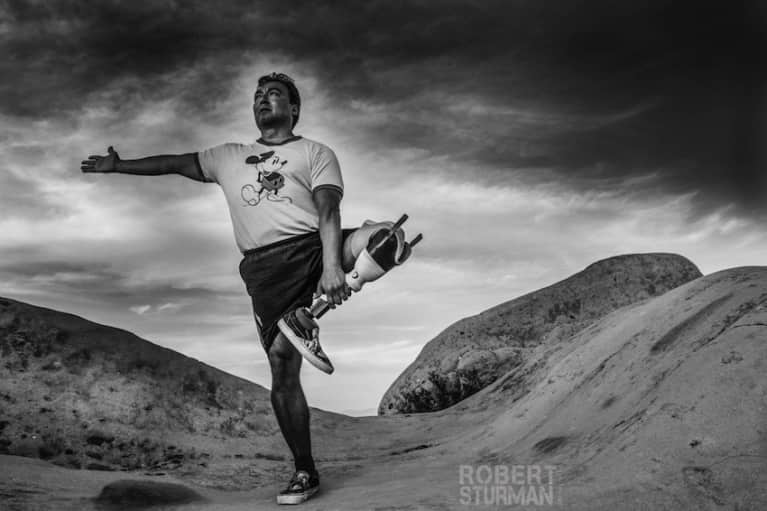 Warrior II (Virabhadrasana II)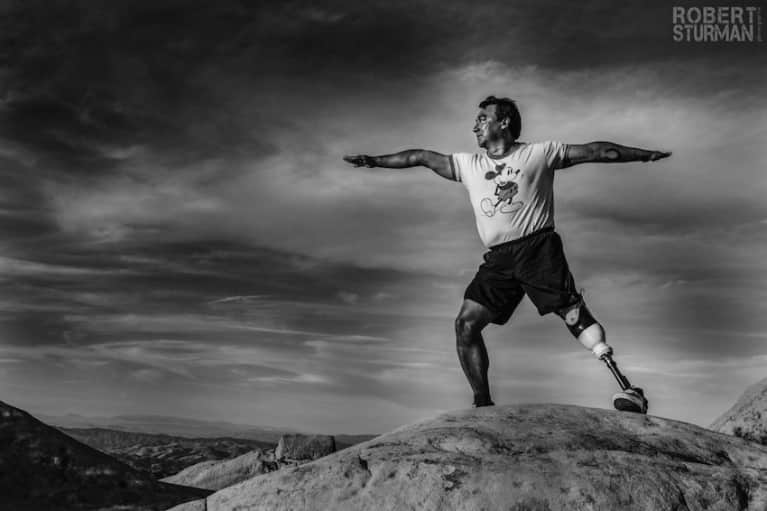 Standing Backbend (Anuvittasana)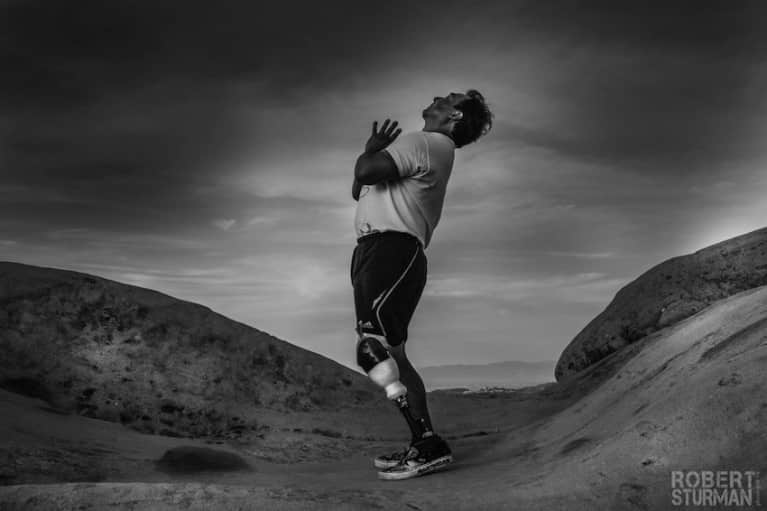 Supported Warrior III (Virabhadrasana III)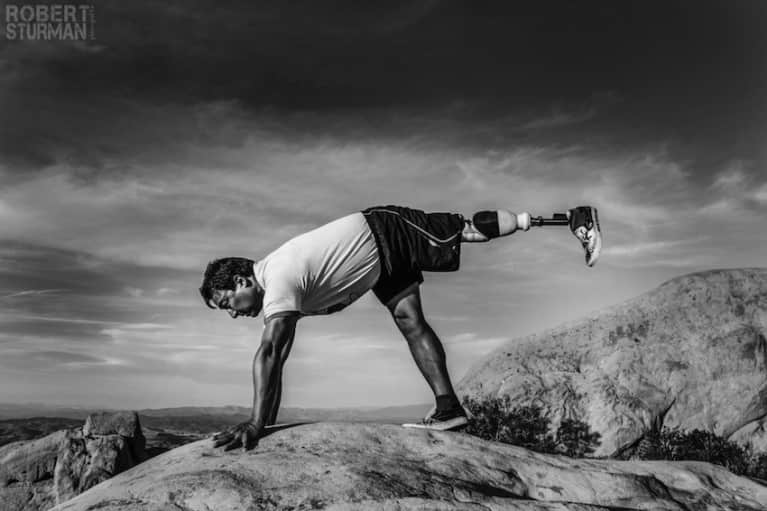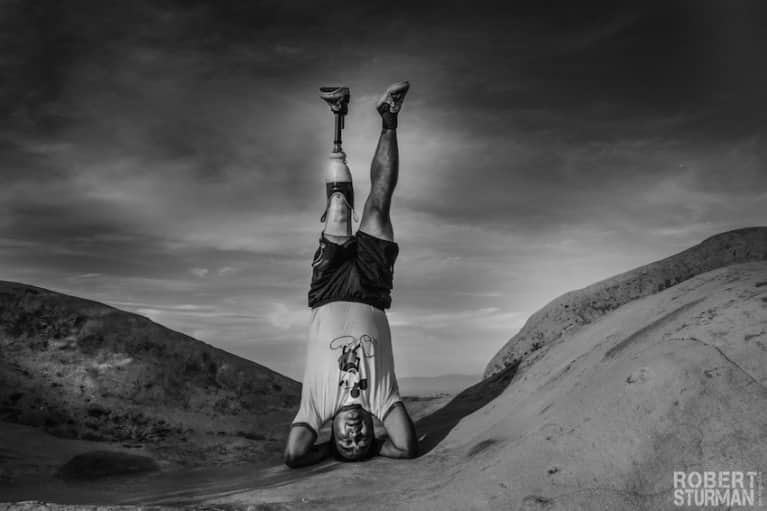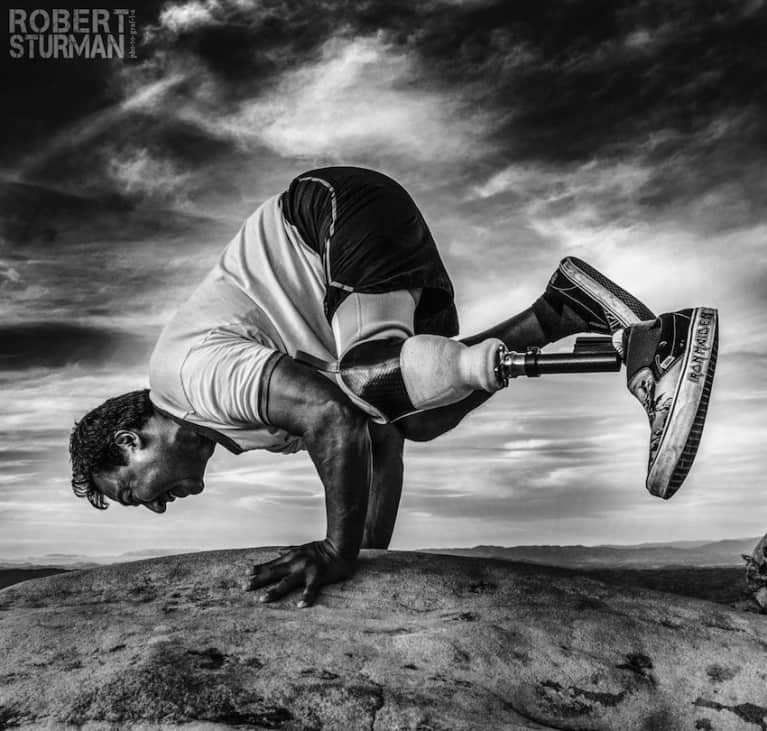 Crow Pose (Bakasana) Jump Back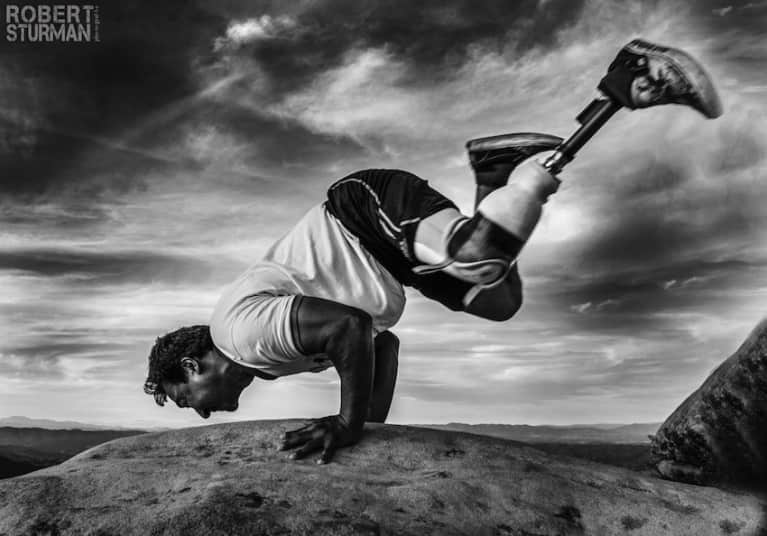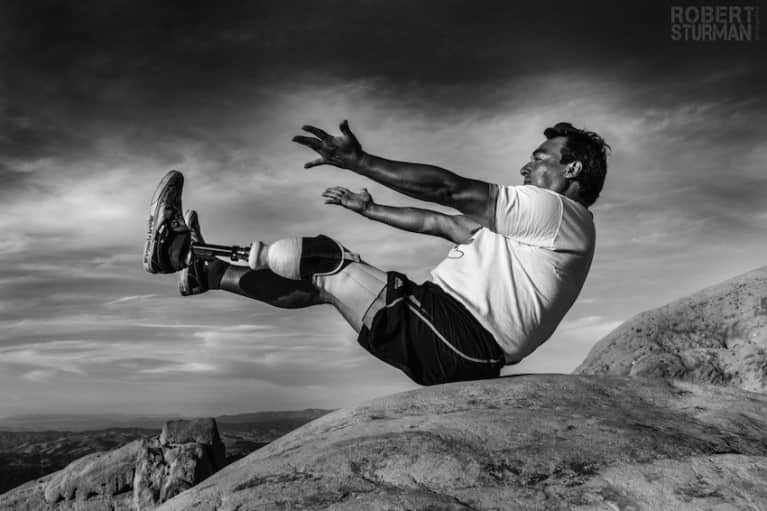 Upward Plank Pose (Purvottanasana)