8 Steps to Finding Your Middle Path for the New Year: Extremes Begone!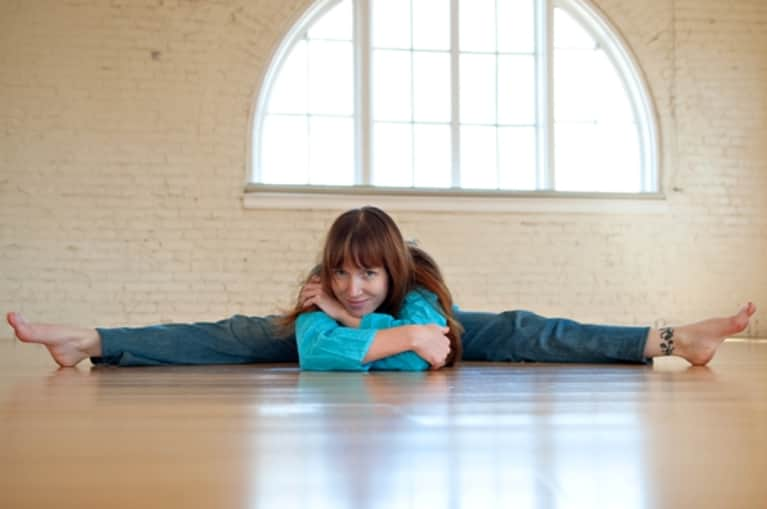 Oh the holidays are fast approaching. Food, booze and more food leave most of us feeling stuffed and guilty. So we atone by way of the dreaded New Years Resolution. We set ourselves up by making a huge proclamation, shout it from the rooftops, and then thud, a few weeks of good intentions end in a downward spiral of depression, more junk food and feelings of failure. So I propose the Non-Resolution New Years Resolution! Instead of boxing yourself into a small harsh goal, which 9 times out of 10 doesn't work, why not find true freedom in a fully recognized happy and healthy new YOU?
As someone who has spent the better part of her life running back and forth between the two extremes (of everything!), I can tell you that the sooner you can mindfully and lovingly look at your patterns, your agendas, your habits and truly observe them without hate or shame, the sooner you can forgive yourself and move on. Self-loathing is a waste of time. When you trip up don't worry, that's how you learn what no longer serves you. When you live in the extremes you are not present and nothing really "takes". So to find true freedom we must learn to walk in the middle. To find the balance in all things -- food, drink, work, play, love, prayer, exercise, etc. -- will lead us to happiness.
Here are 8 steps to resolve to find your middle path in the New Year:
1. Do a bit of movement each day. Even 30 min. of stretching in front of the TV or walking on your lunch break. Just make time to be in your body.
2. Set mini-goals: small goals that can be met per week and make a large yearly goal: new dream job, diet shift, health as priority etc.
3. Focus on the positive. Do not give energy to the negative. Let yourself dream. It's fun and beneficial. Let go of thinking "I can't." Try an exercise of thinking of all the things and changes you CAN DO and how to start implementing them into your daily life.
4. Start eating more raw fruits and veggies. You DO NOT need to throw out everything in your cupboards and fridge. I repeat, DO NOT throw everything out. Middle path is key. Perhaps try juicing if that is something that has fascinated you. Check out a nutritionist, take a fun cooking class, buy a great new food/recipe book. Get inspired. Reorganize your kitchen. Make the literal space to create healthy food.
5. Surround yourself with people / things who inspire you. Only you can clear out your life's toxicity. Stand up for yourself. Nobody else authentically can do that job.
6. Listen to your gut. Stop worrying about what other people think of you. Because most of "their" judgments is just their "stuff" anyway.
7. Get rid of all the old stuff and clothes that you never use. You own your material objects, do not let them own you. Open up the flow.
8. Compile a list of all the things that you want to let go of from 2010 and then burn it. Feels really good!
I wish you all a Happy, Healthy and Fun New Year full of vibrancy and new adventures!!!
With peace and green juice, McLean