Wish You Were Here: Yoga Photos From The Sunshine State
I would have never imagined that Florida was going to be one of the more prolific photo expeditions of my career. I decided to make the trip from Los Angeles to Miami to see my 85-year-old uncle, who had been in a coma late last year. When he woke up, I told him I was coming to see him.
When I announced I'd be in Miami booking a few shoots and received requests from all over the sunshine state, I decided to turn it into a tour.
45 shoots later and some quality time shared with my Uncle Robert (who is doing great!), here is what happened along the magical Atlantic and Gulf coast.
King Dancer Pose (Natarajasana)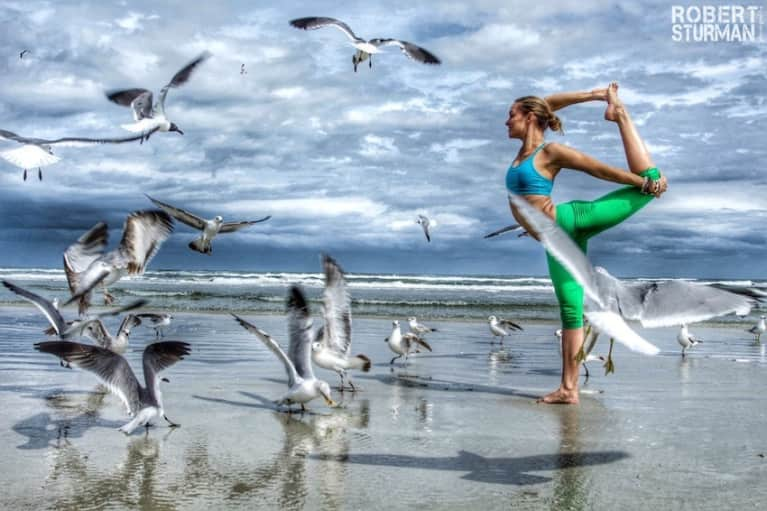 Jennifer Martin: New Smyrna Beach, Fl.
Forearm Stand (Pincha Mayurasana) With Toe Grab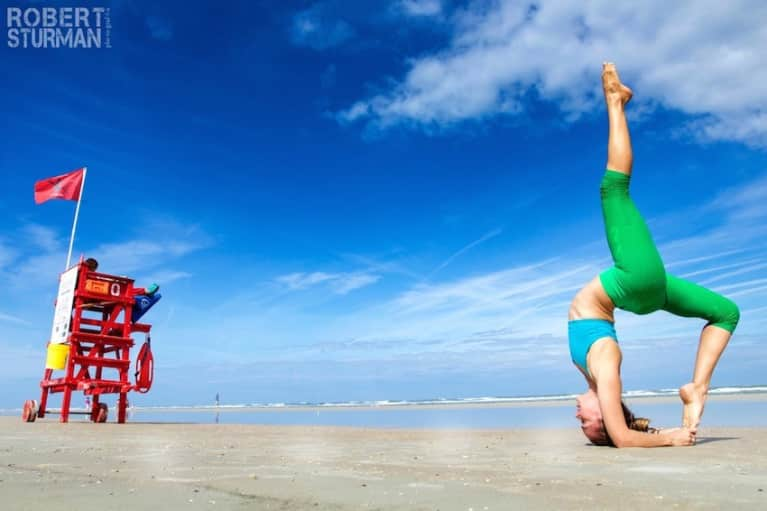 Jennifer Martin: New Smyrna Beach
Side Plank (Vasisthasana) With Toe Grab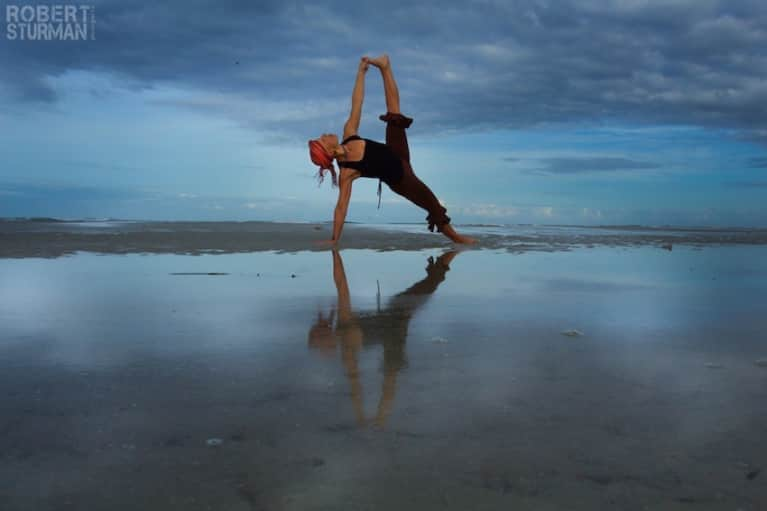 Jodi Ascherman: New Smyrna Beach
Side Plank (Vasisthasana)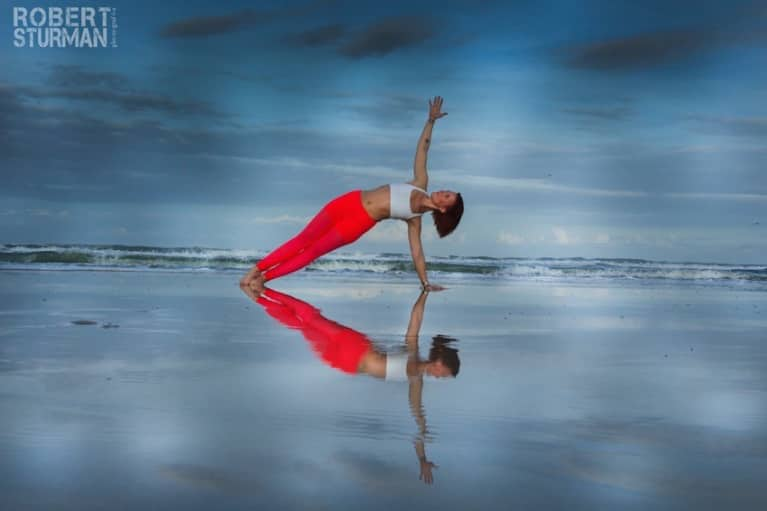 Lauren Doty: New Smyrna Beach
One-Arm Upward Bow (Urdhva Dhanurasana)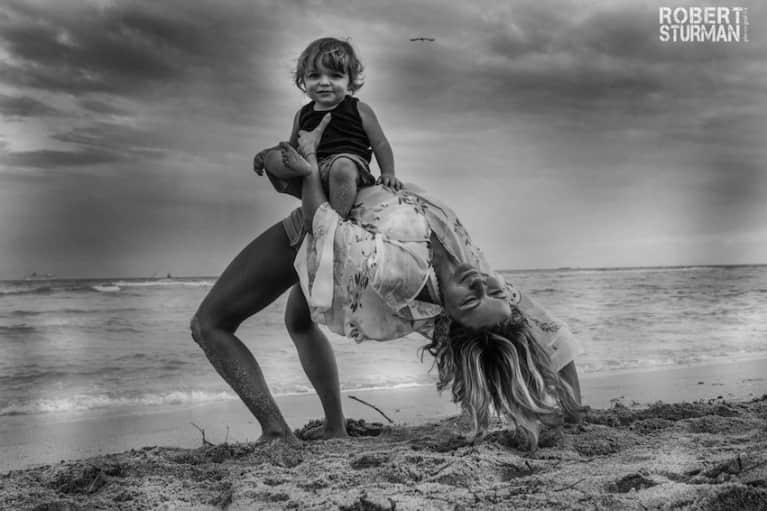 Amy Pastore and her son, Bodhi: South Beach, Miami
Handstand (Adho Mukha Vrksasana) With Split Legs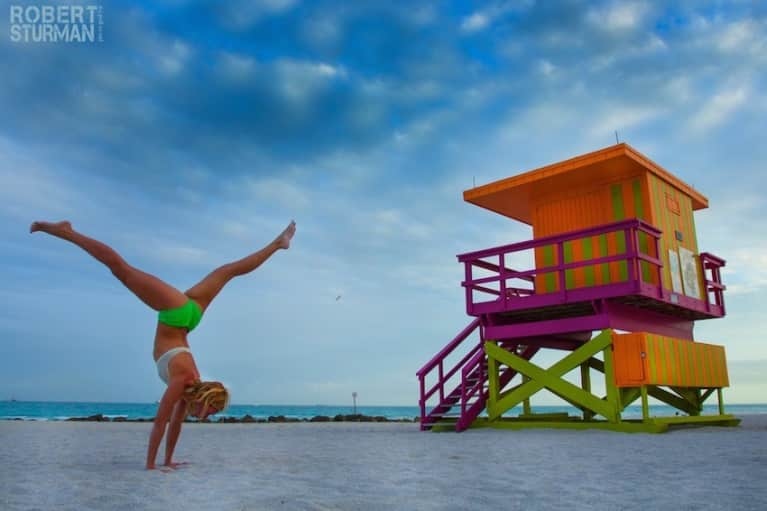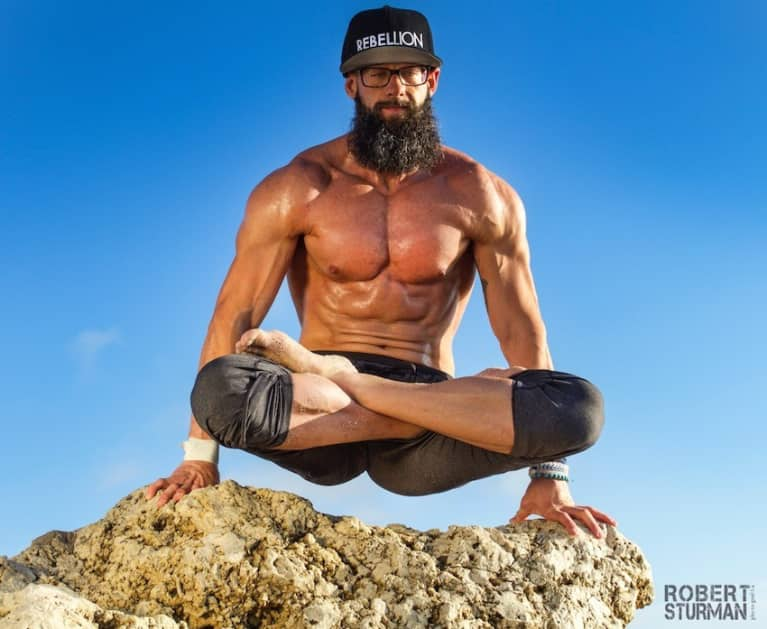 Seth Kaufman: South Beach
Standing Backbend (Anuvittasana)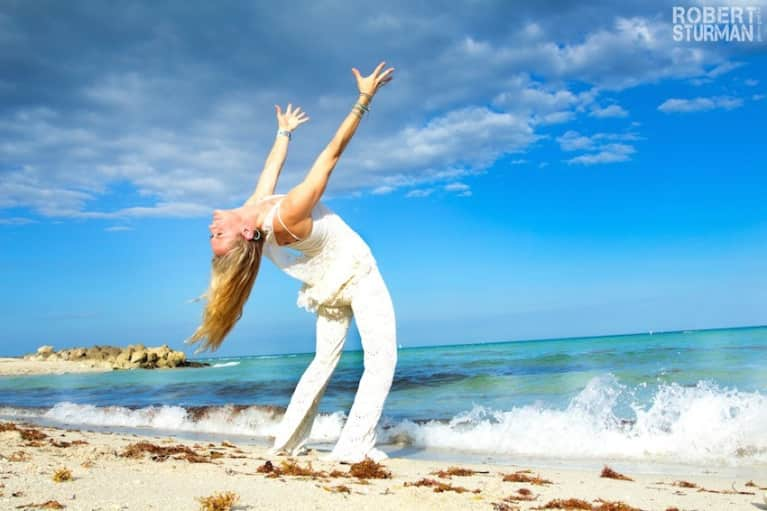 Leslie Storms: South Beach
Revolved Chair Pose (Parivrtta Utkatasana)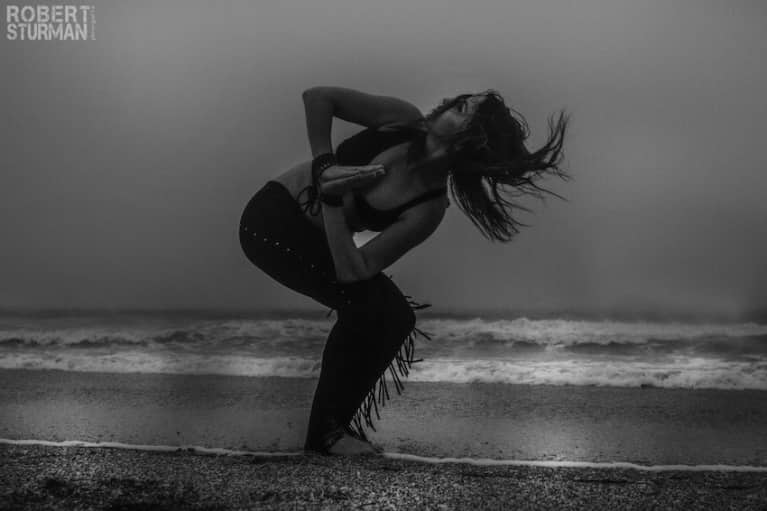 Beth Bentley: Saint Petersburg
Extended Standing Backbend (Anuvittasana)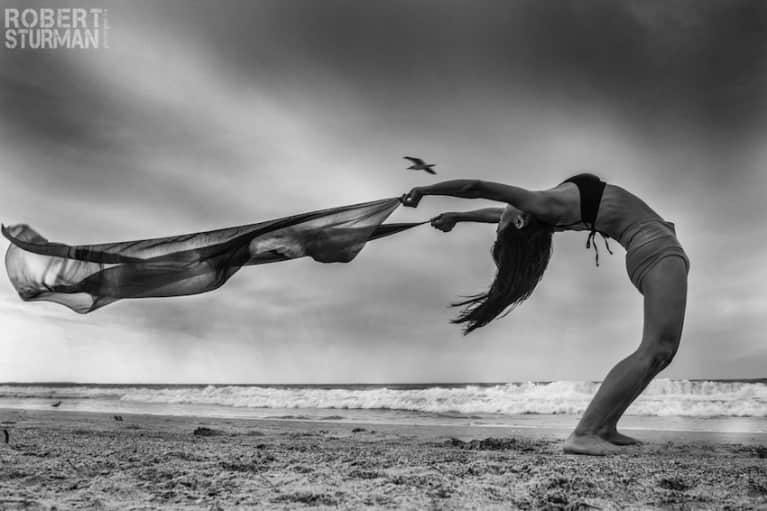 Mavis Craig: Saint Petersburg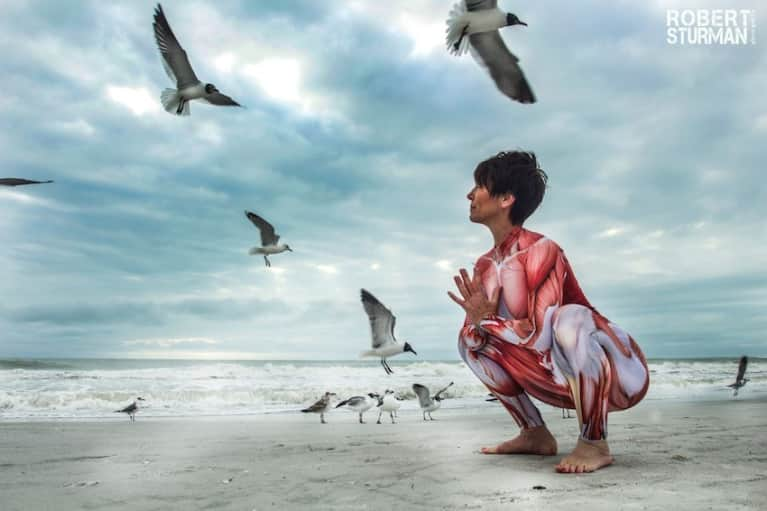 Lisa Jamison: Saint Petersburg
Dancer's Pose (Natajarasana)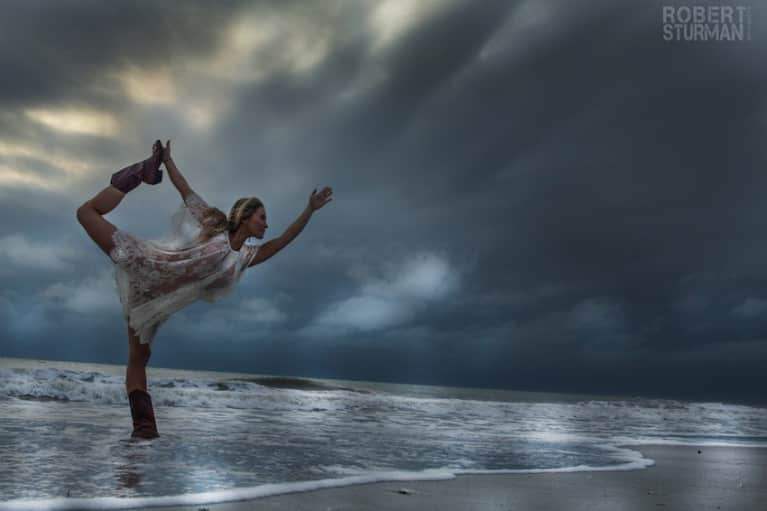 Roni Sloman: Saint Petersburg
Modified Squat (Malasana) With Balance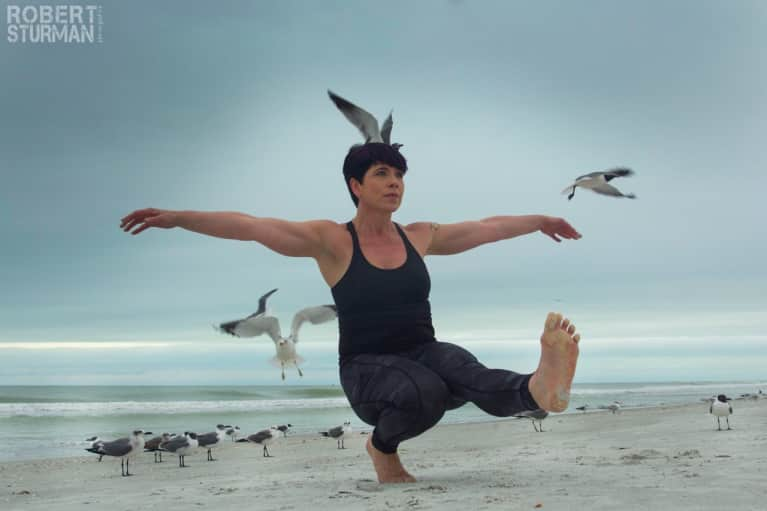 Kerri Mersereua: Saint Petersburg
Wild Thing (Camatkarasana)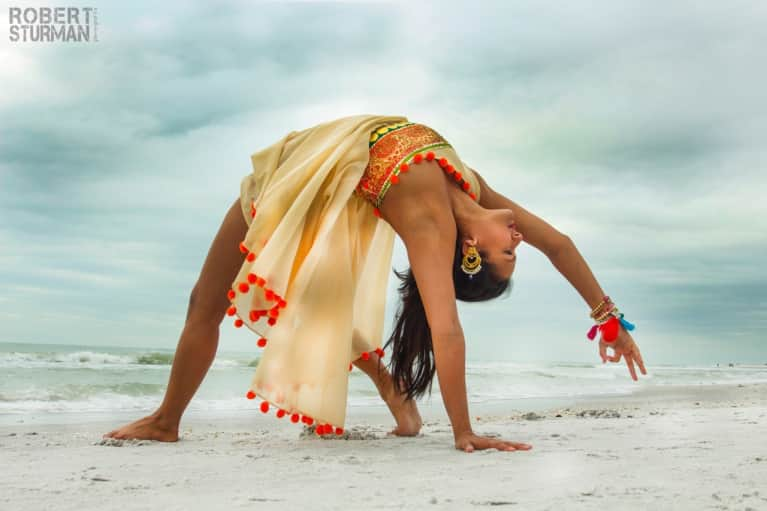 Amee Joshi: Saint Petersburg
Camel Pose (Ustrasana) Variation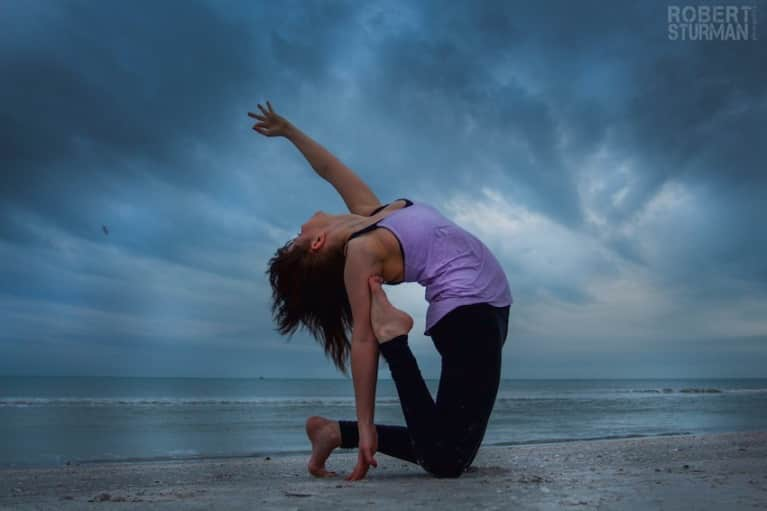 Mandy Roberts: Saint Petersburg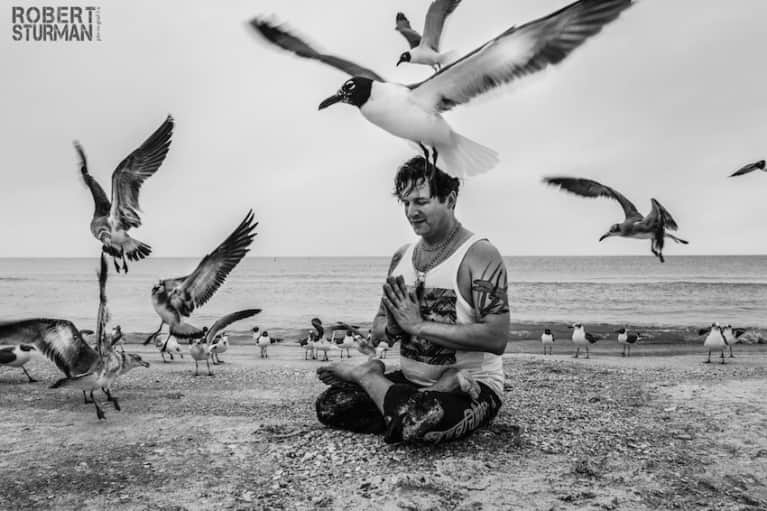 Thomas Taylor: Saint Petersburg
Reverse Warrior (Viparita Virabhadrasana)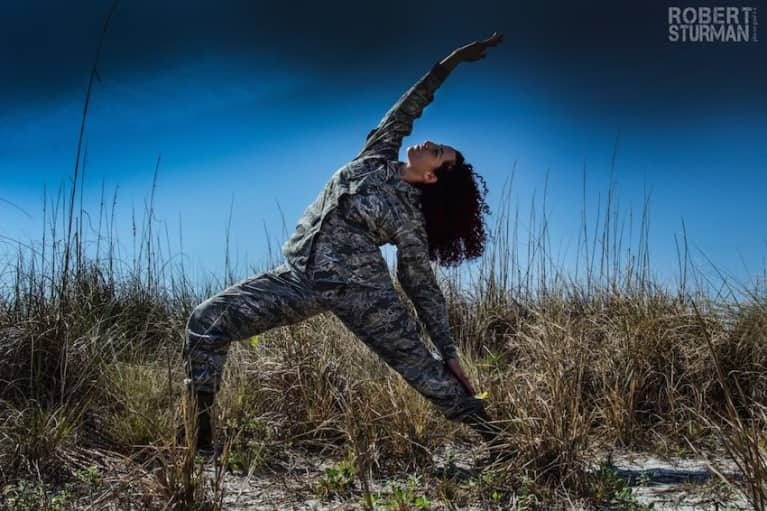 United States Air Force Sergeant, Katharine Cassandra: Saint Petersburg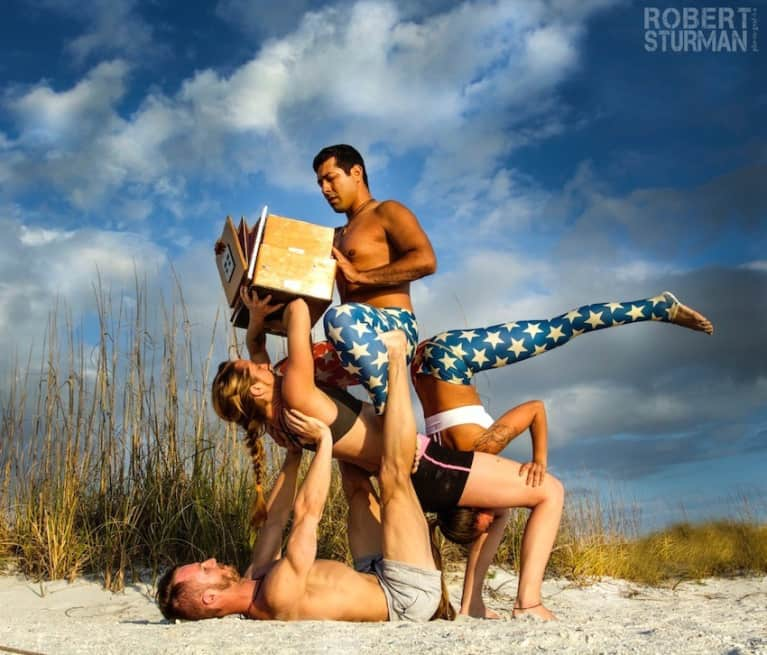 The Yoga Fools: Saint Petersburg
Zach held Alix on his hands and Jose on his feet. Tala performed an inversion on Alix's legs.
Mini Wheel Pose (Urdhva Dhanurasana)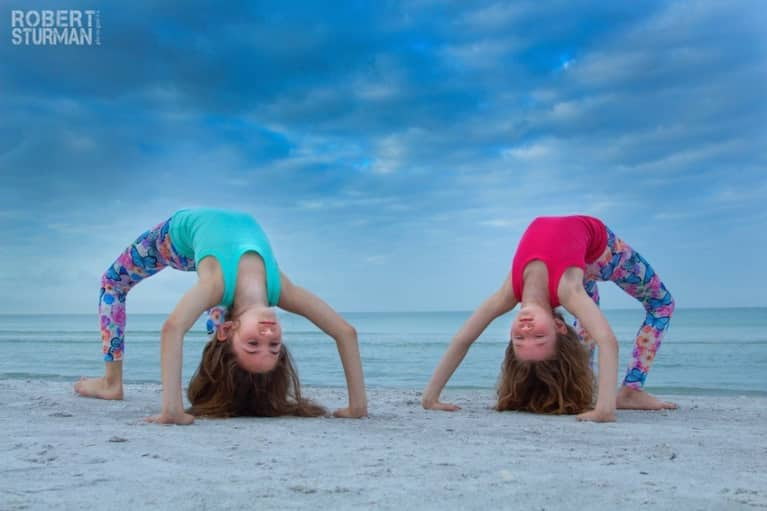 Nine-year-old twins, Jolie and Holly Bently: Saint Petersburg
One-Leg Wheel Pose (Eka Pada Urdhva Dhanurasana)