Sláinte! How To Make Your Own Vegan Bailey's
Bless the Irish for this delicious beverage. This is our vegan version that may make you reliquish the bottled stuff. Refined and creamy with very slight hints of coconut, the vanilla bean adds noticeable complexity and depth. Sláinte! Here's to good health.
Note: If you don't have a coffee maker, buy a bottle of cold brew or a cup from your local cafe. Also, this needs to chill in the fridge, so it's a perfect make-ahead party drink.
Vegan Bailey's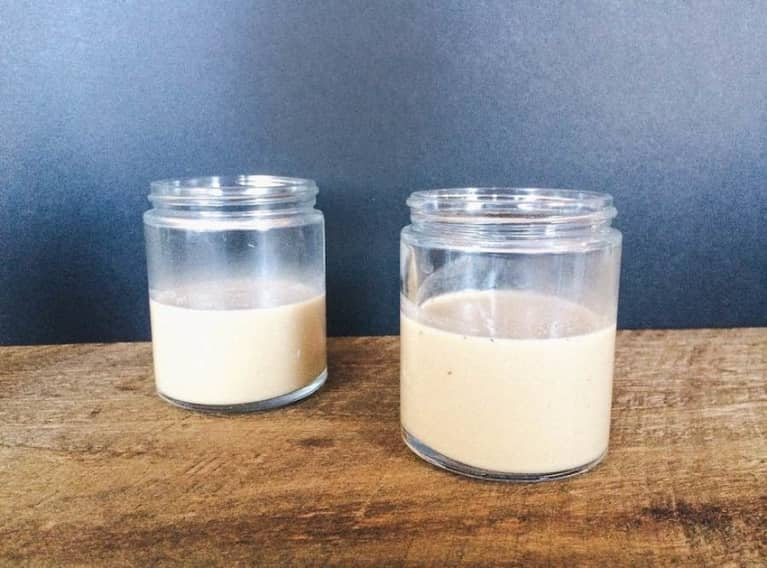 1/2 cup full fat coconut milk
1/2 cup almond milk
1/2 cup brewed coffee, strong, good quality
1/4 Cup maple syrup
1/2 vanilla bean
a pinch of sea salt
1/4 cup Irish whiskey or bourbon, or to taste
Preparation
1. In a small pot over medium-low heat, add in all the ingredients expect for the spirit you're using.
2. Bring to a very low simmer, whisking a few times. Remove the pot from heat, allow the mixture come to room temperature, then add the bourbon or whiskey and whisk again.
3. Strain into a jar for keeping in the fridge. Serve cold or over ice. Keeps in the fridge up to a couple days. Make it often for a whale of a time. And remember... there's coffee... so having this in the mornin' with yer weekend breakfast is completely acceptable/encouraged.
Photo courtesy of the author