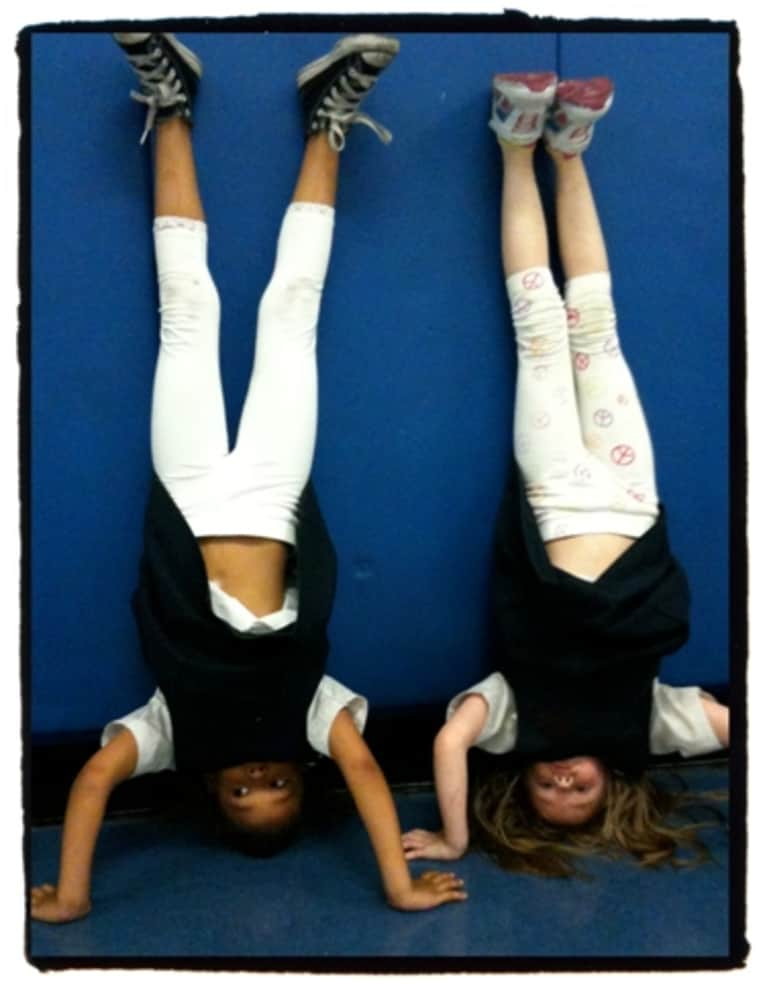 Over the past few years, many of my kids yoga classes have been to all girls, thanks in part to teaching some classes at an all-girls school and in part to who has shown up to my studio classes. This, along with the amazing role-model women yoga instructors and practitioners around me got me thinking about how amazing yoga is for girls.
You wouldn't know it by the looks of most yoga studios these days, but yoga was once an all-boys club. In fact, Indra Devi was the first woman, and one of the first Westerners ever (she was Russian) to study and practice in an ashram. She had to prove herself to Krishnamacharia, but ended up being taught by him, along with Iyengar and Pattabhi Jois. She went on to teach around the world and write books and open centers. She lived to 102 and really rocked the "Girl Power Yoga."
A few weeks ago I got to attend a workshop with the amazing Tao Porch-Lynch at Strala Yoga. Tao is 92 years old and still practices and teaches yoga. She believes "nothing is impossible" and pretty much proved it to me when she went into Peacock pose on a wrist that was still healing from being broken. She is also a writer and actress and dancer and all around amazing woman. She shows the power of living from the inside out.
In the girls school where I taught, we named our class after Indra Devi. We strove to embody her curiosity, bravery and loving attitude. In our class, we investigated things like making conscious choices, practicing gratitude, taking care of ourselves and being honest.
Yoga provides a great counter-pose to a lot of the societal pressures girls face and offers ways to sustain or heal the mind-body connection in a world that works to fragment us from our bodies. I realized the importance of this in one of my 2nd grade yoga classes when I overheard one gangly 8 year old girl say to another, "I feel fat." Perhaps this was a phrase she had overheard in adult life, and maybe what she was really trying to say was she was having a horrible day, but it was really surprising and upsetting to hear from one awesome kid. I watched other really young girls deal with issues of development and sexuality, the intricate dynamics of friendship and family, issues of self esteem and school stress. Yoga seemed to help with all of these things by encouraging time for reflection and building self-reliance.
Singing out the OM song can help girls celebrate their voice. Practicing chuturanga can help them discover their strength. Exploring meditation can help them learn to listen to themselves and stay connected to their gut instincts and intuition. Realizing that anyone of any background, body shape, or standardized test score can do yoga is empowering. Watching my girl yoga students ages 4-15 grow more comfortable in their skin and lives has made me realize the power of yoga even more fully.
P.S. Yes, yoga is amazing for boys too, but that's another article!
A great resource for Girls Yoga is the book, Um, Like... OM: A Girl Goddess's Guide to Yoga