Yoga In Photos: A Roadtrip Through The Enchanting American Southwest
A few weeks ago, I took a road trip to Sedona, Ariz. from Santa Monica, Calif. down Route 66 with my girlfriend/model/muse, Ashika. We were both asked to present at the Sedona Yoga Festival, so rather than hop on a plane we decided to take a drive down this famous All-American highway.
Not only was Sedona a magical place to create beautiful imagery within, but the entire drive there and back continuously had us pulling over — effortlessly creating works of art in the enchanting Southwestern landscape.
Here's what happened on our way to and from Sedona, and a few moments in between.
Standing Mermaid (Eka Pada Rajakapotasana Variation)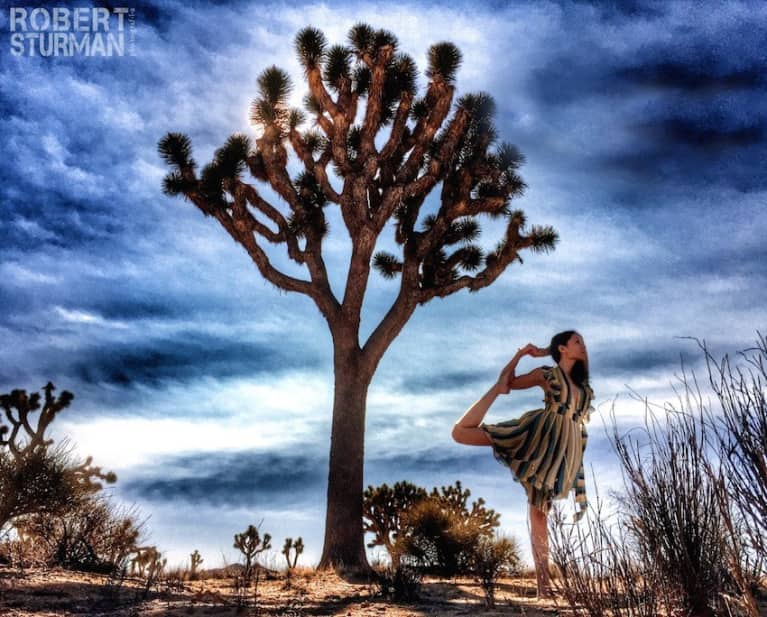 Joshua Tree National Park, Calif.
Reverse Warrior (Viparita Virabhadrasana)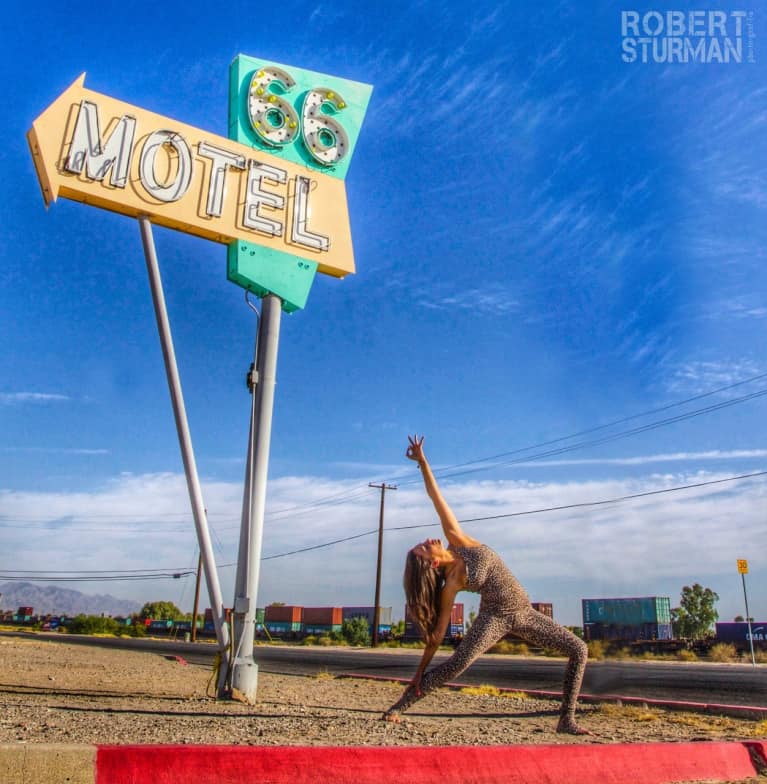 Route 66: Somewhere in California ...
Standing Mermaid (In 5-inch Heels!)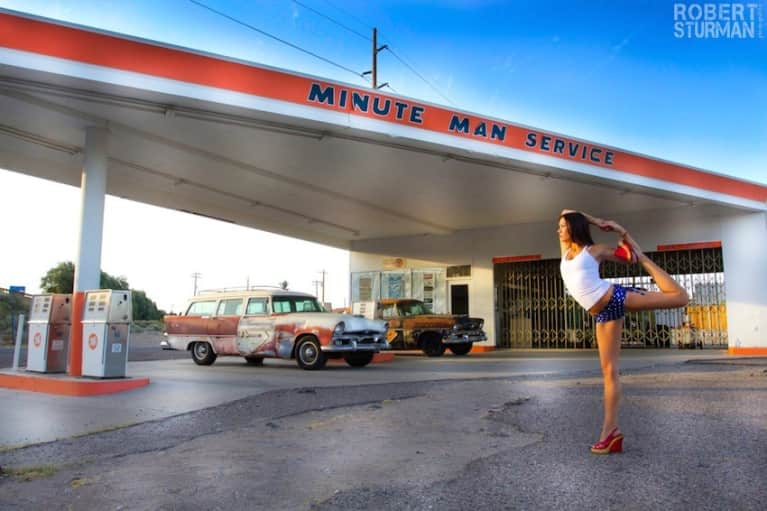 Route 66: Needles, Calif.
Wild Thing (Camatkarasana)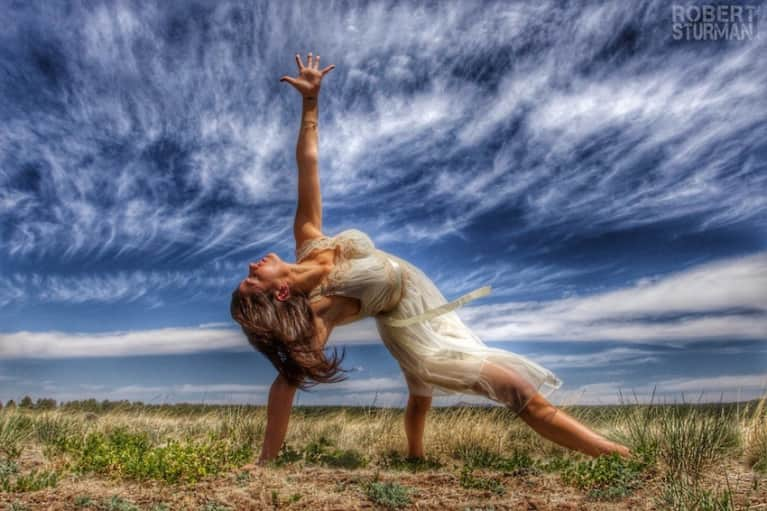 Somewhere in nowhere Arizona ...
One-Legged Upward Bow (Eka Pada Urdhva Dhanurasana)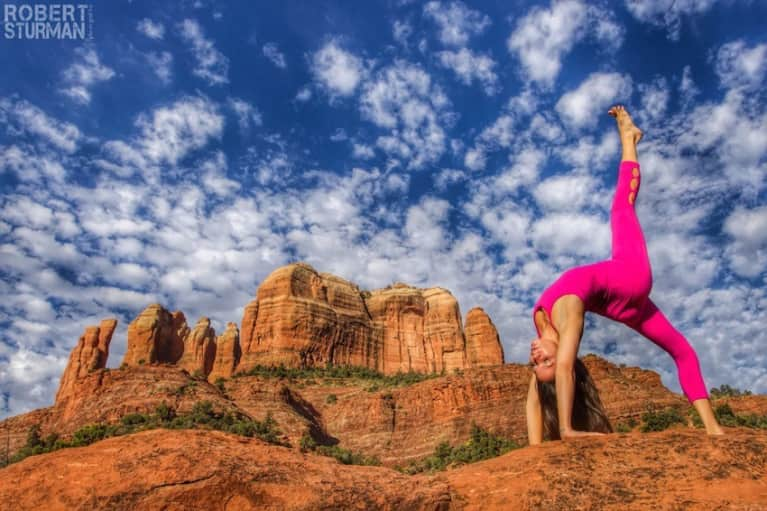 Fallen Angel (Devaduuta Panna Asana)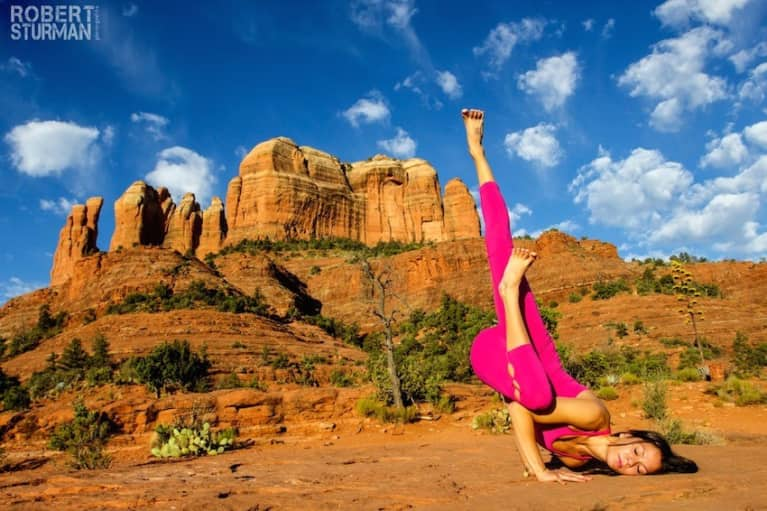 Sundial Pose (Parivrtta Surya Yantrasana)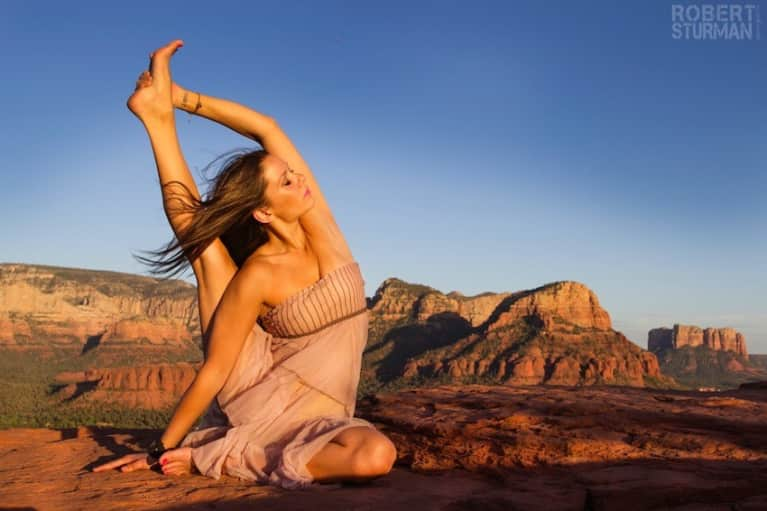 Poet's Pose (Ardha Chandrasana Variation)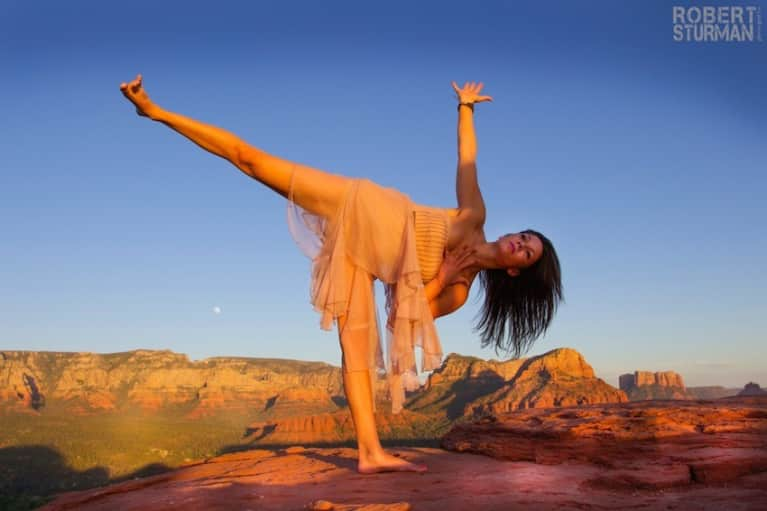 Funky Side Crow (Eka Pada Koundinyasana I)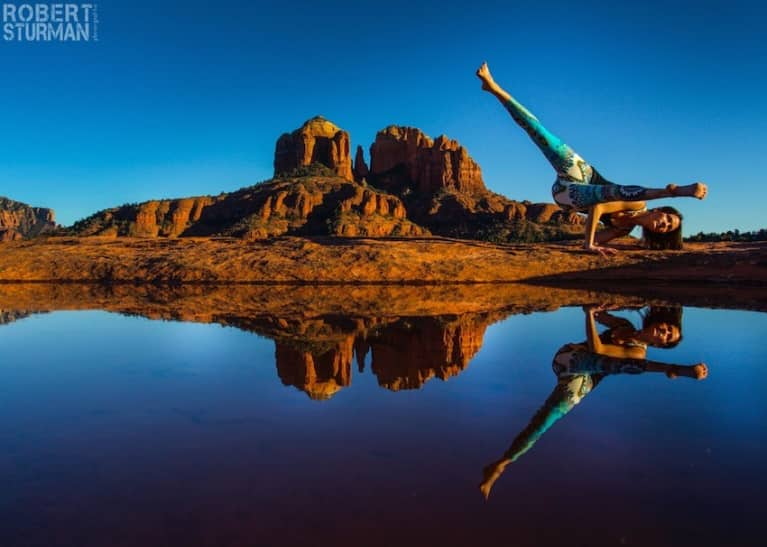 One-Legged Upward Bow Variation (Eka Pada Urdhva Dhanurasana)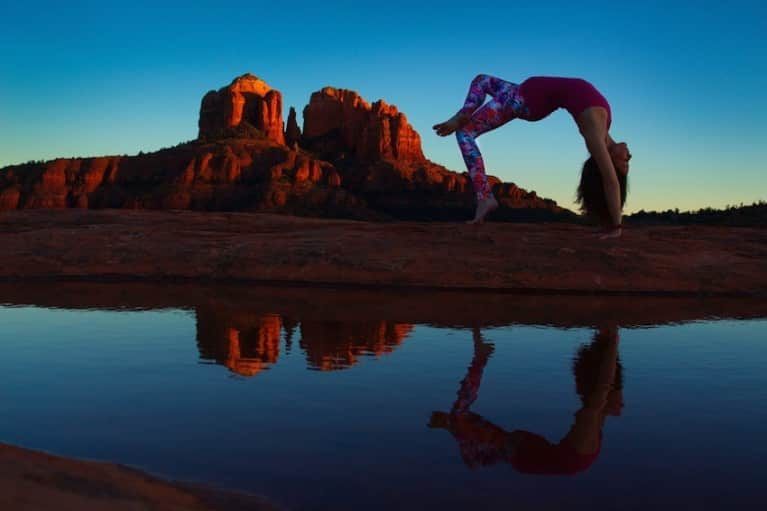 Formidable Face Pose (Ganda Bherundasana) Variation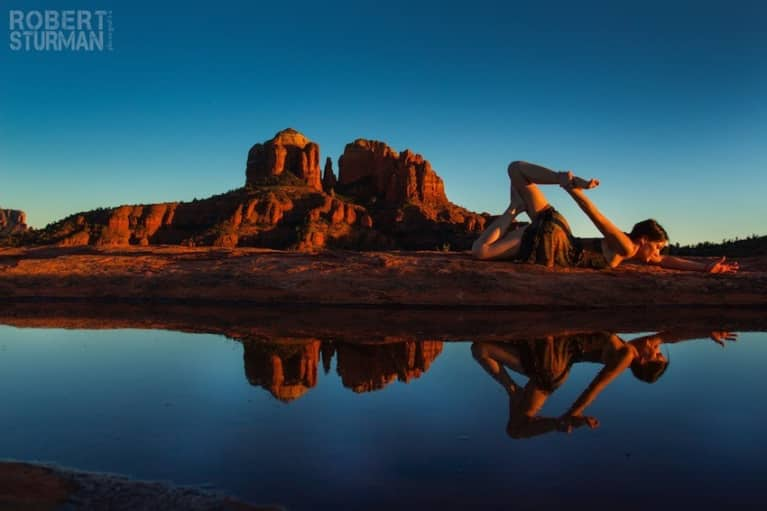 Lord Of The Dance Pose (Natarajasana)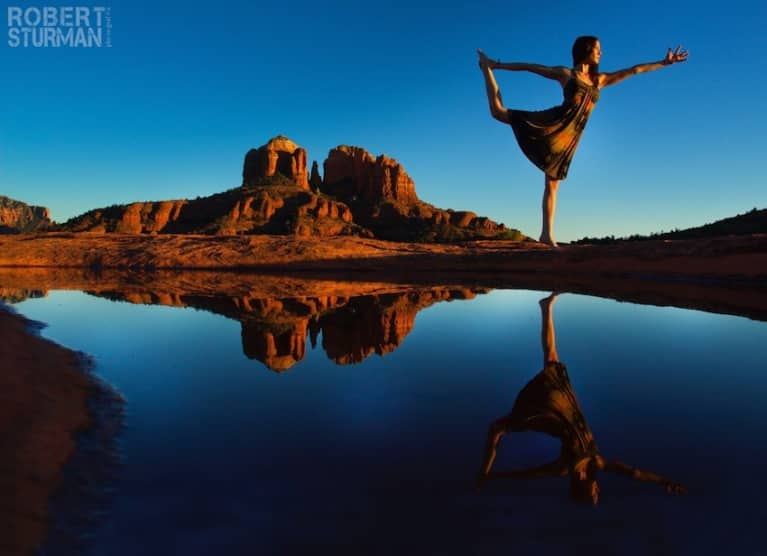 Standing Back Bend/Heart Opener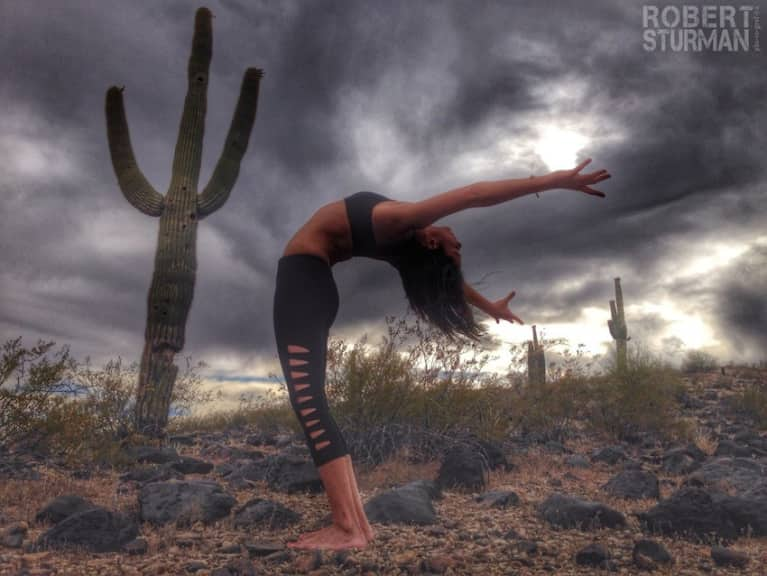 Revolved Half Moon (Ardha Chandrasana) Variation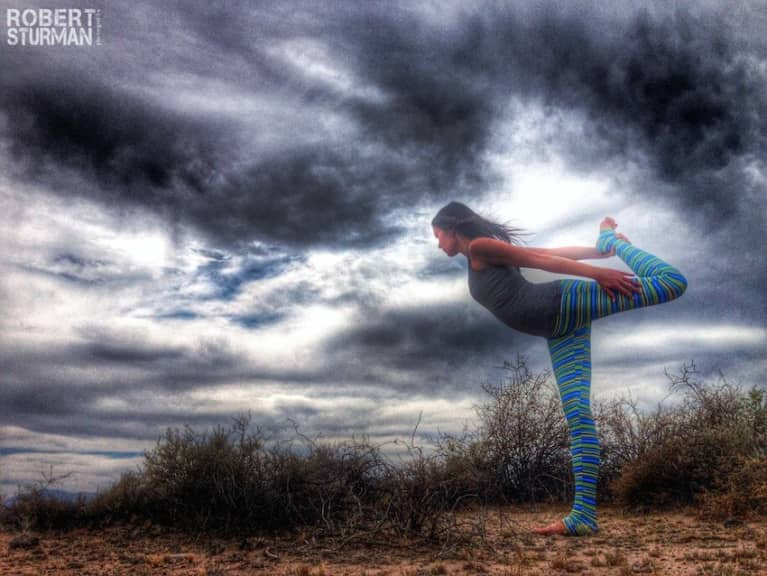 One-Hand Upward Bow (Eka Hasta Urdhva Dhanurasana)