Parents Tattoo Their Legs To Match Child's Birthmark So She Doesn't Feel Alone
February 27, 2015 — 10:00 AM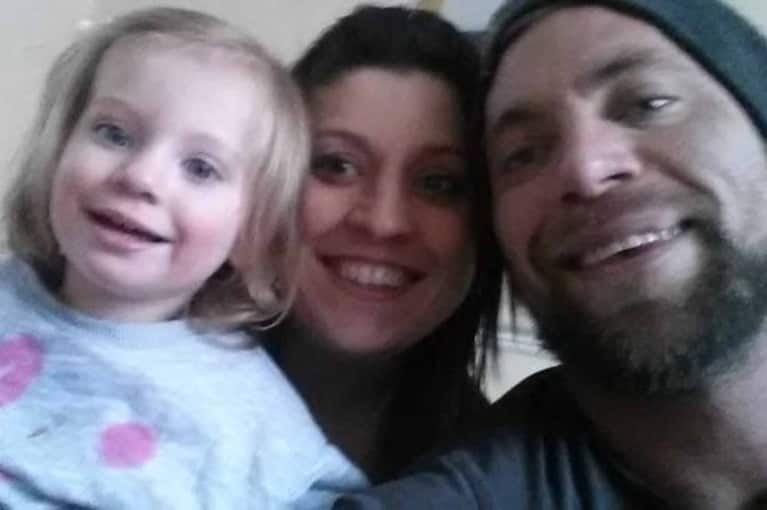 Obvious birthmarks can make school life hard for children, as classmates tend to bully people if there is something obviously "different" about them.
A little 18-month-old girl named Honey-Rae Phillips has a red birthmark that spans the entire length of her right leg.
So naturally, her parents Tanya and Adam Phillips got huge red tattoos stretching up their right legs so that she wouldn't feel different or alone.
Tanya told the Mirror, "She's struggled to breathe when she was first born and was rushed to the special care unit. When I went to see her she was just lying in a little incubator and that's when I saw it. It broke my heart."
The day she made up her mind to get the tattoo, she said, was after a shopping trip in the summer. While in the check-out line, an older couple kept staring at Honey-Rae's leg and whispering.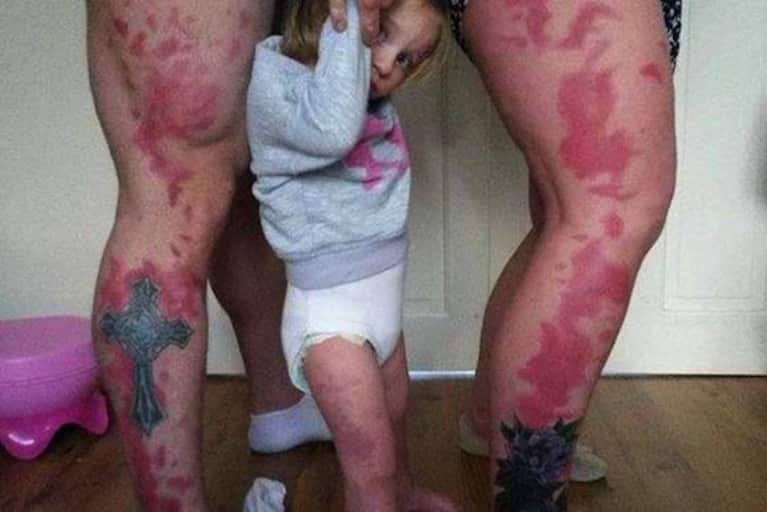 "And I knew if adults could be that insensitive, then kids at school would also be unintentionally mean," she said.
The process of getting the tattoo may have been painful, but it was worth every second of the pain.
"When the swelling went down, I showed Honey-Rae, and she gently touched it and smiled as she said, 'Match,' pointing to her own leg."
This might be the most awww-inspiring story of the week. Happy Friday.
(h/t Mirror)