Easy Raw Veggie Peanut Noodles
Craving your favorite take-out noodle dish but looking to enjoy something a little lighter? These Raw Veggie Peanut Noodles are super simple to make and will totally satisfy your cravings. The "noodles" are created by using a spiralizer for the veggies, but if you don't have one the dish still tastes great if you simply dice them!
Raw Veggie Peanut Noodles (Vegan + Gluten-Free)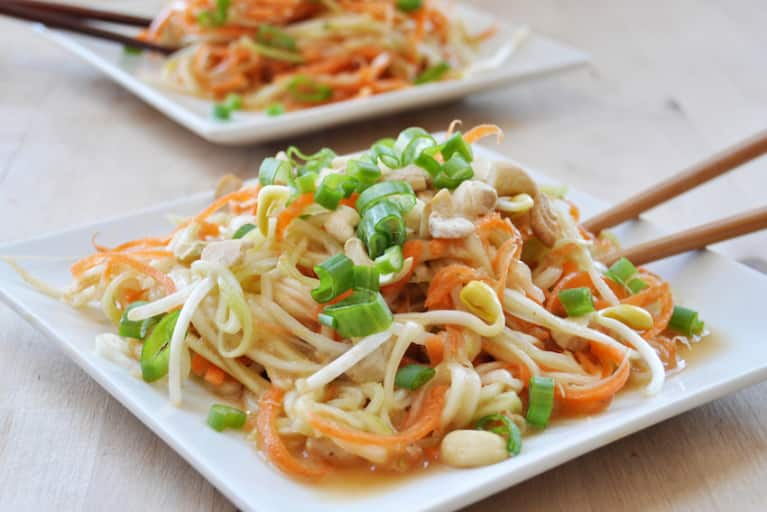 3 medium zucchini
4 medium carrots
1 cup bean sprouts
2 green onions, diced
handful of chopped peanuts, cashews or almonds
juice of 1 lime
2 tbs creamy peanut butter (can substitute almond or cashew butter)
1 tbs sesame oil
1 tbs gluten-free tamari (or soy sauce if not gluten-free)
1 tbs maple syrup
Preparation
1. Use a vegetable spiralizer to create "noodles" out of zucchini and carrots. Place in a large bowl with bean sprouts.
2. In a small bowl or cup, stir all sauce ingredients together.
3. Add sauce to large bowl and stir thoroughly. Transfer to plates and garnish with green onion and chopped nuts.
Photo courtesy of the author