Models With Disabilities Work The Catwalk At New York Fashion Week
February 17, 2015 — 10:04 AM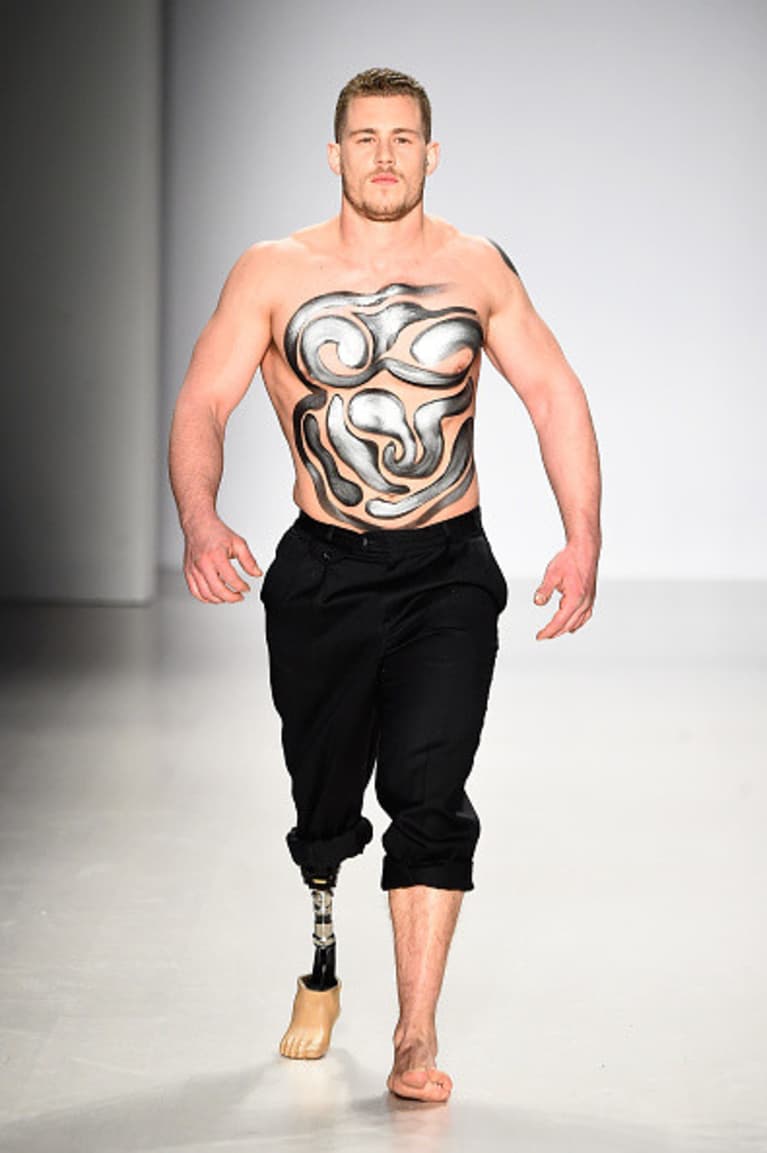 This year's New York Fashion Week has been unlike any other — not because the designs were any more innovative than usual, but because certain designers were much more innovative in their selection of models.
It seems that designers are starting to pay more attention to the people they're dressing rather than just the designs themselves. After Jamie Brewer, the first Fashion Week model with Down syndrome, strutted down the runway for Carrie Hammer, FTL Moda followed in her footsteps by featuring models with disabilities in its show titled "Loving You." The designs were created by Antonio Urzi.
The show was in partnership with Fondazione Vertical, an Italian research foundation for spinal cord injuries.
Among the fierce models was Jack Eyers (pictured on the right), who became the first-ever male amputee to work the show's catwalk.
"I just want to show that having a disability doesn't need to hold you back," Eyers told Caters News in a press release.
In an industry so commonly criticized for its lack of diversity, shows like this make a big impression. These models, some of which you can see below, demonstrate to the world that you can still rock some serious couture even with a disability.