Why I Teach Yoga To Kids With Cancer
I teach a special yoga program designed for pediatric cancer patients undergoing aggressive treatments at MD Anderson Children's Cancer Hospital in Houston. When we started the "Little Yogis" program last summer, our goal was to help alleviate stress and physical pain, improve quality of life and make cancer treatment more bearable for young patients and their families.
The program was created in response to families' requests for integrative therapies that could involve patients and their loved ones in a more hands-on approach, that didn't involve needles.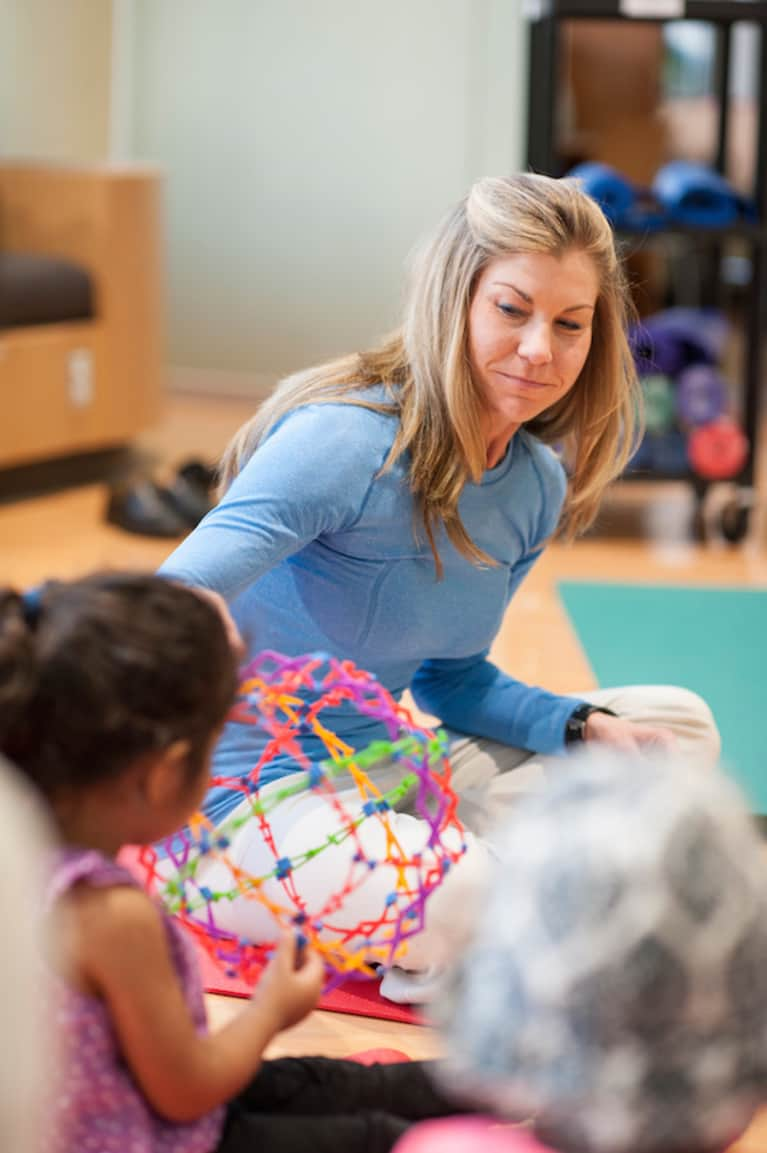 Oftentimes, families expressed feelings of helplessness as they tried to comfort their child while they were in pain or discomfort.
During the first few weeks I came to class with elaborate lesson plans, ideas of how the class should unfold, and with a vision of kids moving and dancing around. I found myself ecstatic with joy when six kids showed up for class, but teaching yoga to just one child alone was equally fulfilling.
I've learned that helping one child can uplift multitudes of hearts. After one class with a mother and her child, the mother had said to me, "This was just what we needed." I found it very significant that one child was given 45 minutes away from her illness — time to once again be the child she was meant to be, and not a cancer patient. And the mother was given freedom to be a playful and carefree mother, as opposed a full-time caretaker.
On another day, a young boy entered the room, aka our "yoga studio," but he wasn't interested in doing yoga at all. Working with children is much different than teaching an adult yoga class, so I tried engaging him in a conversation to help build rapport. As we talked, he shared with me that his body hurt all over, and he didn't feel like doing anything.
However, he eventually asked me if I was the lady who had "the sparkly jar." My heart lit up as I ran to my bag to give him the calming "meditation globe" that I had showed him in a previous class.
Then, he proceeded to show it to his mom and asked her if it made her calmer, too. He asked me how he could create such a globe so that he could share it with his siblings. I was reminded that my work there is significant, and that I have the potential to positively impact the lives of these children, one at a time.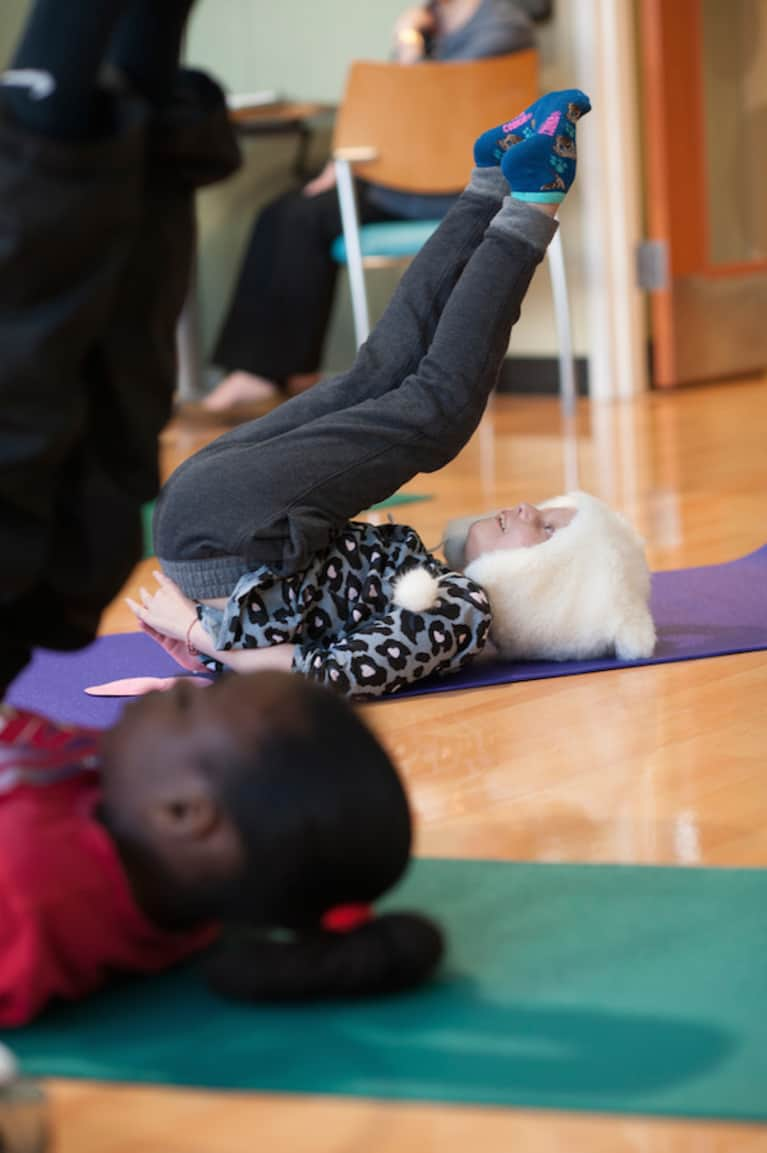 Throughout this experience thus far, I've learned to tailor each class to every child who participates in the program. It is an ongoing learning experience, as I have to quickly adapt and adjust my class based on who is in class — their age, the type of treatment they are undergoing, their willingness, or even the language they speak.
I enjoy helping the children practice the poses which they originally thought they were unable to do. Oftentimes they become quickly engaged when I introduce games, breathing balls, and of course, the calming meditation globe.
Each child comes to me with different needs, but the one thing they have in common is the need to be a kid again. I originally thought I would need to bring joy to children who were sad and upset because they had cancer, but what I found instead were grateful and happy children.
These are children who have been forced to grow up a bit faster; however, their knowledge of their bodies and sickness is mind-blowing, and they are willing to be present and at peace in their situation — a lesson all of us could learn from.
One thing that has stuck with me through my time with these children is the gratitude they have for life and their loved ones.
When we did an art project about thankfulness, one child wrote that she was thankful that they caught her cancer early. That little girl had the power to make me realize that as adults we often find ourselves returning to our mats, struggling to let go and find our childlike nature.
To truly be childlike is to surrender to ourselves to the present moment and continue to strive no matter what the circumstances, just like these brave children do.
Photos courtesy of MD Anderson Cancer Center