Art Basel 2010: MindBodyGreen Recap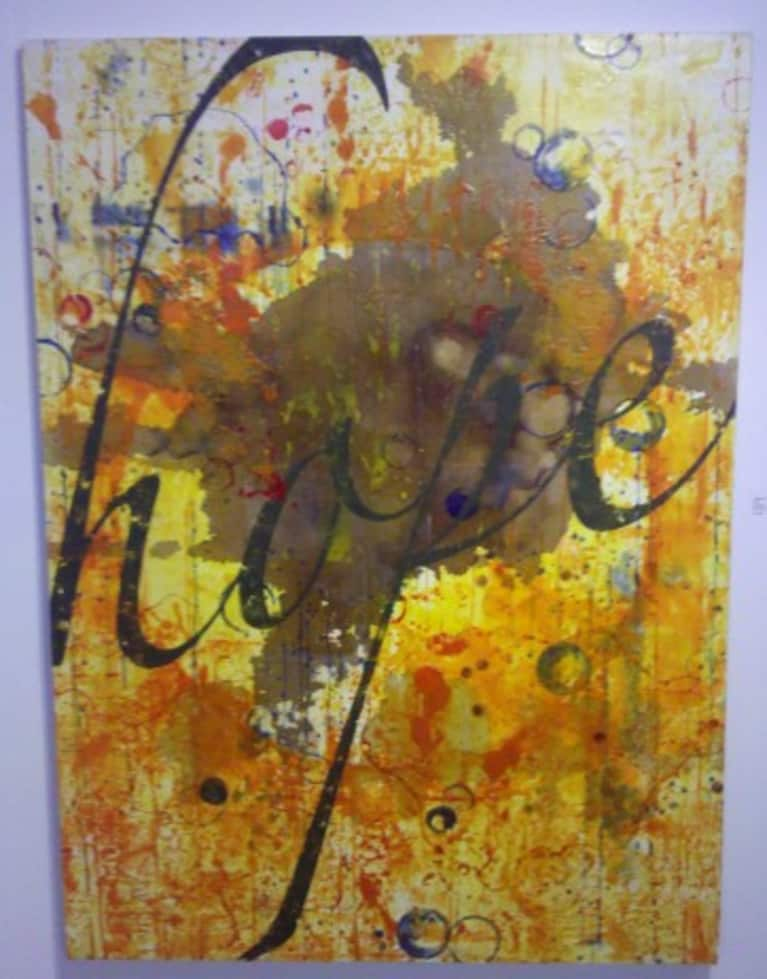 Every December for the past four years, Colleen and I head to Art Basel in Miami to get a healthy dose of Vitamin D and to be inspired by some of the world's best art. If you're not familiar with Basel, it's one of the biggest art festivals in the world, filled with people-watching, parties, and art. Sure, between the art patrons flying on private planes and the jet-setting crew's fashion and feasting, Basel has its share of excess. This year, however, we experienced a healthy and green spin to Basel's exhibits, which is way more our speed. Here are some of the highlights:
Our friends at Loomstate tipped us off to the Arts for a Better World's inaugural exhibit. Colleen and I thought it was one of the most inspiring shows at Basel. Hopefully they'll be back next year.
We loved artist Jaime Gil's 'HOPE' (above, right) which is made from bees wax and natural resin.
Barbara de Vries' 'Bottle Shack' is made from 2,400 recycled plastic bottles that were gathered by elementary school students. Barbara hopes that her Bottle Shack inspires "recycling, reusing, repurposing by sharing this process of turning beach plastic garbage into a beautiful and unique piece that is a new fashion paradigm." We hope so, too!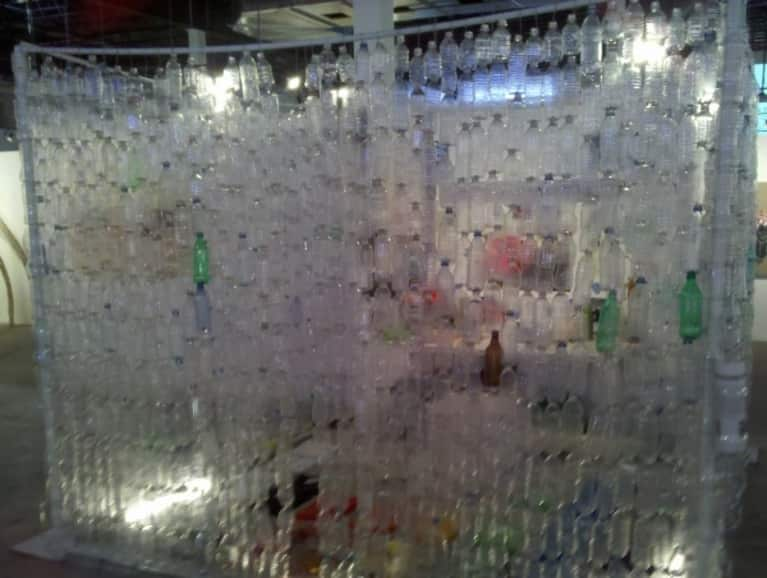 Not convinced that we consume and waste too much stuff? Every month, the average American family generates 442 pounds of trash! Rethink + Reuse teamed up with Arts for a Better World to show you what it looks like: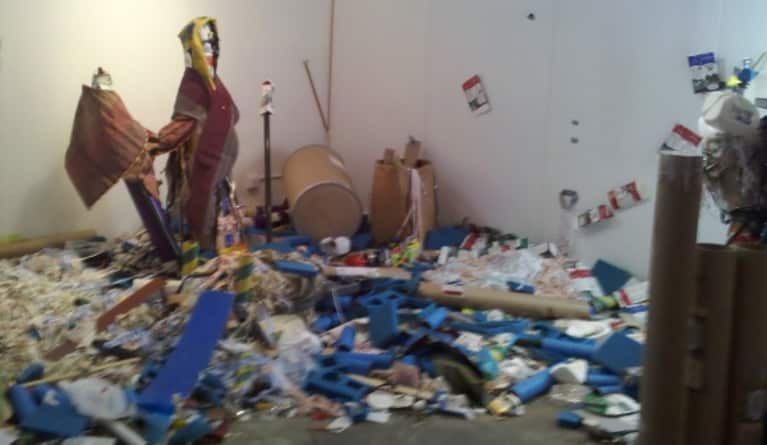 You might remember food artist and cookbook author Jennifer Rubell from Colleen?s previous interview with her (she spearheaded the 'Vegetable Butcher' in Mario Batali's culinary mecca, Eataly, in NYC). Since then, Jennifer topped Food & Wine's '40 Big Thinkers 40 & Under' list. What we love about her large-scale food art is that it draws attention to the excess and waste in food.
Each day during the festival, the Rubell Collection showcases Just Right, an interactive food installation, from 9am-12pm, in which Jennifer prepares porridge on a massive scale. Not only do you go in and see the art -- but you participate -- by eating a breakfast serving. You walk from room to room, picking up your bowl, then spoon, filling up on porridge, then topping off with brown sugar and raisins. We had a chance to talk with Jennifer for a bit and she said she gets up at 5am during the festival to begin one of her favorite rituals: cooking the oats!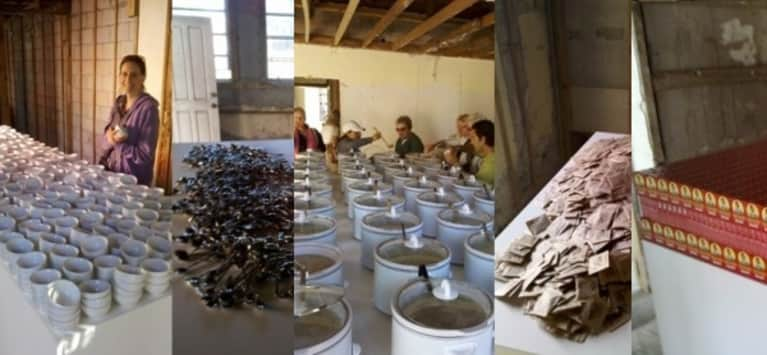 "Under Construction" by Mr. Brainwash
This surprise installation by famed street artist, Thierry Guetta, aka Mr. Brainwash, was a pleasant surprise with icons like Charlie Chaplin, Marilyn Monroe, Kate Moss, Albert Einstein, and Muhammad Ali covering the walls -- but with giant hearts and messages like 'Life is Beautiful'.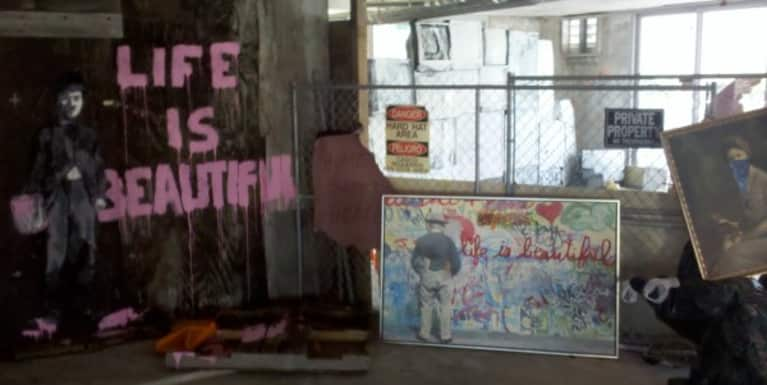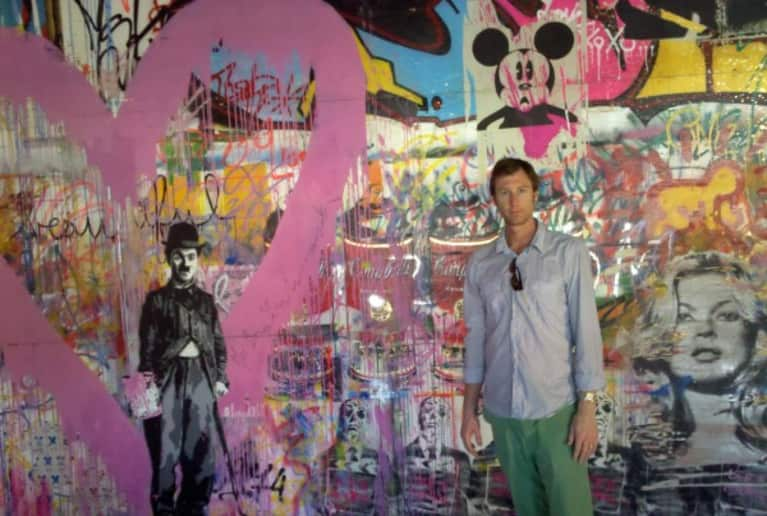 Another great thing about Basel is that there's a guerrilla aspect to the festival. We were delighted to see one of Brooklyn's greenest restaurants, Roberta's, at SCOPE. We sipped Blue Bottle coffee and chowed on eggplant, avocado and arugula sandwiches at their pop-up kitchen. The most pleasant surprise for us, which wasn't part of the festival, is the new Wynwood Walls exhibit that surrounds the new Wynwood Kitchen & Bar. There are multiple walls covered with beautiful murals, including the famous Shepard Fairey: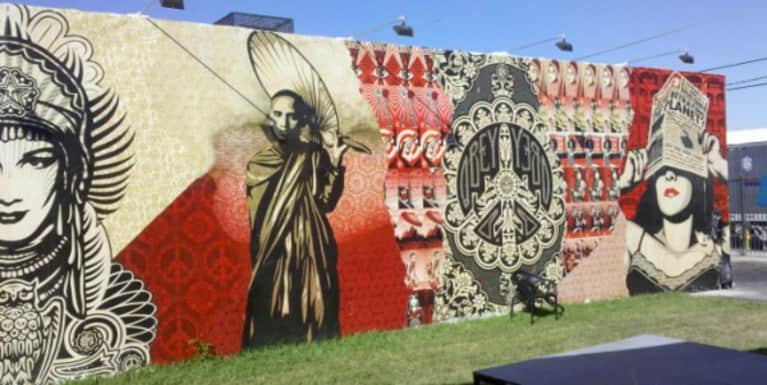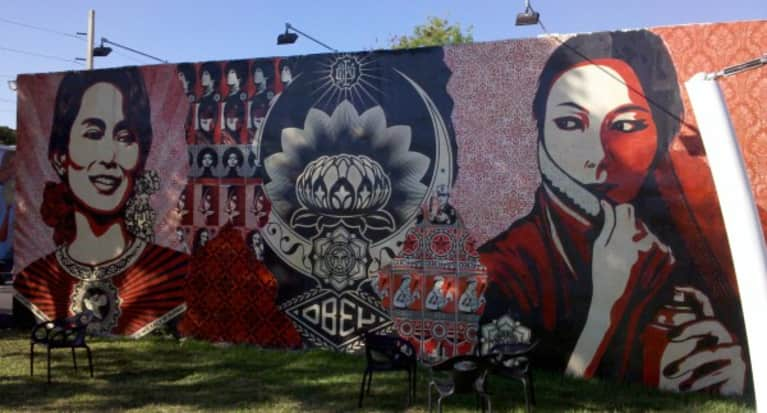 That's it from Basel. It was great to see so much art with positive messages. We're definitely excited about what next year may bring as more artists hopefully use their talent for a good cause. With famed guerrilla artist JR taking the TED Prize, we think the best is yet to come.