A 3-Minute Total-Body Workout In Just 3 Moves
The benefits of exercise go far beyond the body and extend into every aspect of our lives — the psychological, spiritual, professional, personal. Exercise not only makes me feel body confident, but it makes confident in other areas of my life. Not to mention, it jump-starts my day and gives me extra motivation to get sh*t done! I don't know if I'd get anything accomplished without it.
Did you know studies reveal most people grossly underestimate how much they actually ENJOY exercising? Basically: When asked, people say they hate exercise. But then they exercise and are asked again, and after exercising — they say they love it! So focus on the high you are guaranteed to have afterward. Think of your daily workout as a daily deposit into your personal bank account of being healthy, happy, and hot. Make a small deposit every day. Over time, deposits add up!
On those days you just don't have a full-on workout within you, do these three moves that engage the whole body — core, glutes, legs, arms. Some might say three minutes of hell. Me? I'd say three minutes to Hello, hot stuff!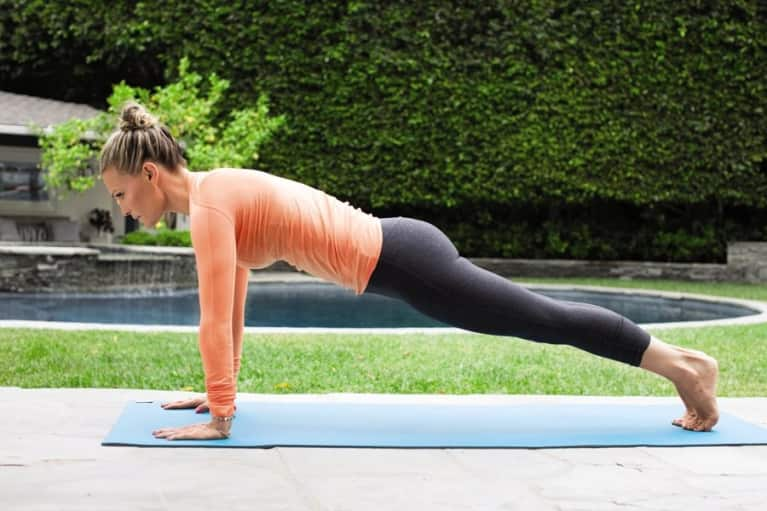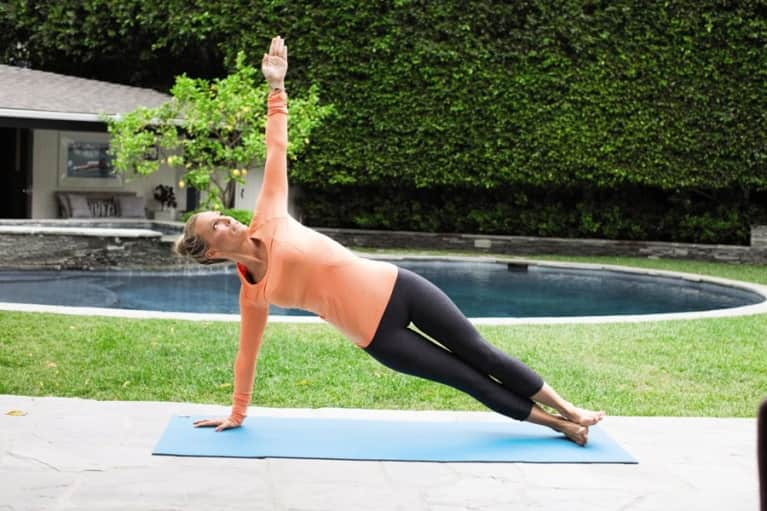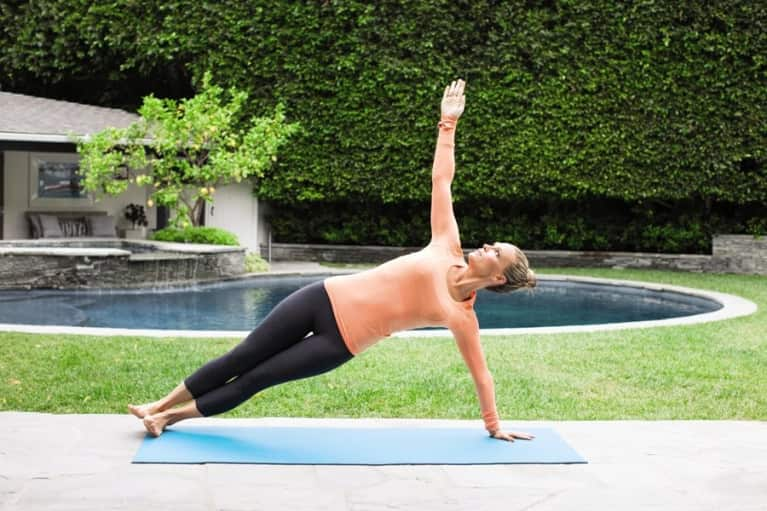 Hold for one minute.
Excerpted from The Everyday Supermodel by Molly Sims, HarperCollins 2015.

Photos courtesy of the author